OK let me try to send more photos:
Speedometer bracket, with idiot lights and wiring. Please note the repairs I've done on the bracket. I believe I must have somehow broken it after I removed the speedometer. I've checked and the speedometer fits in the bracket w/out any problems. I'll also throw in the rubber damper that fits between the bracket and the speedometer.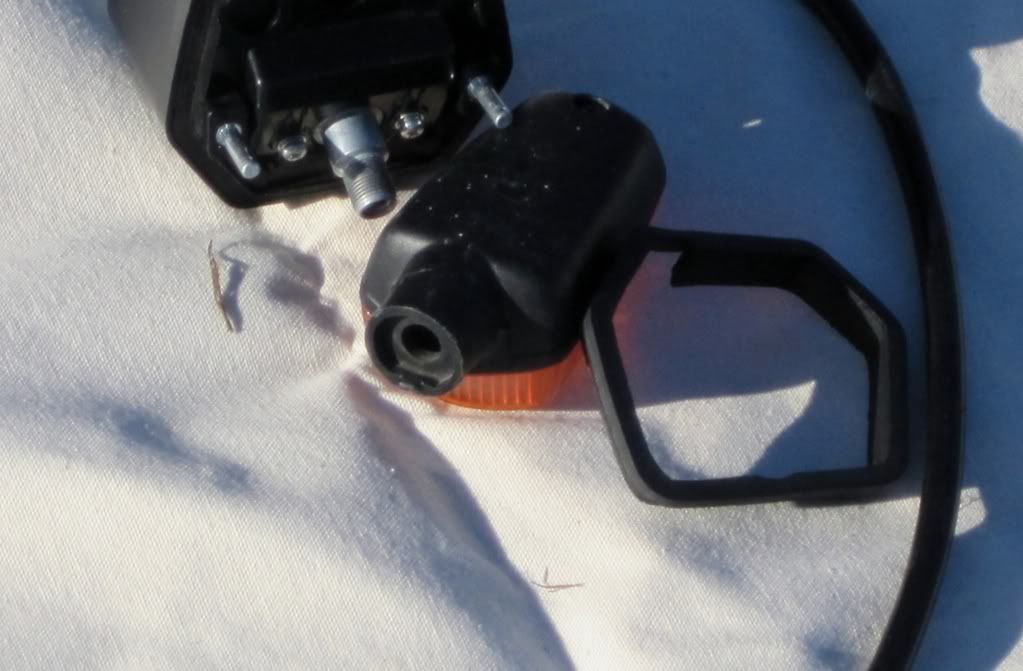 Front cowling, black, good decals, top surface is scratched.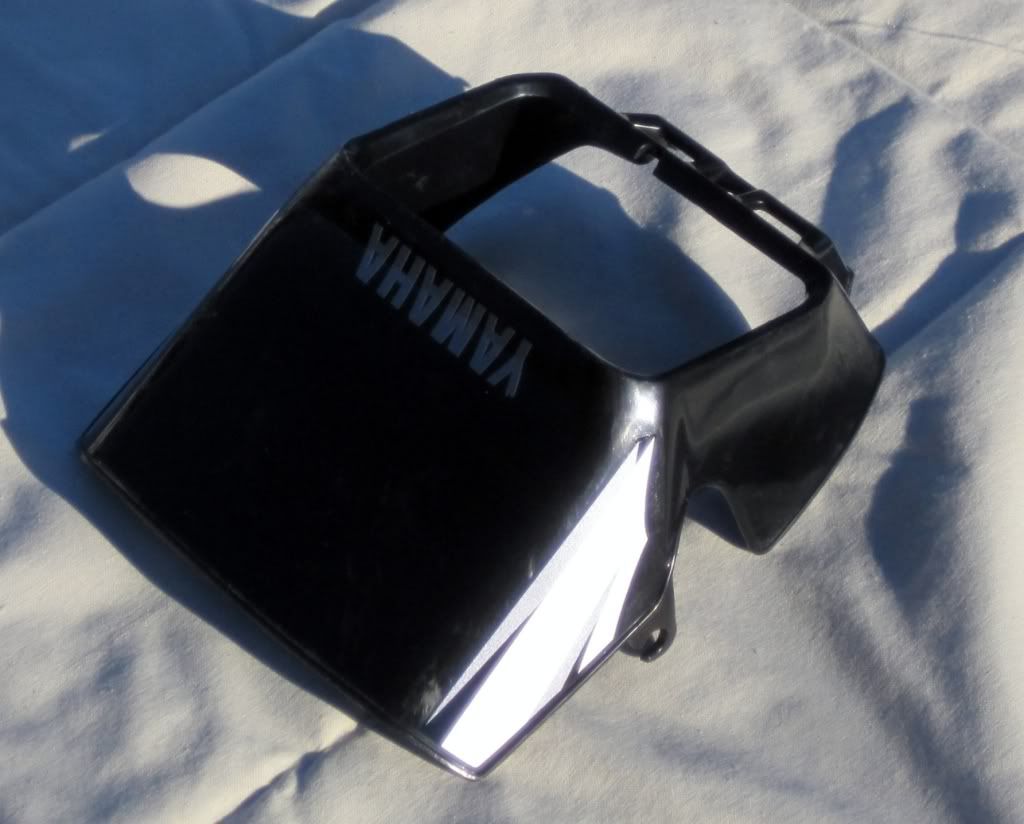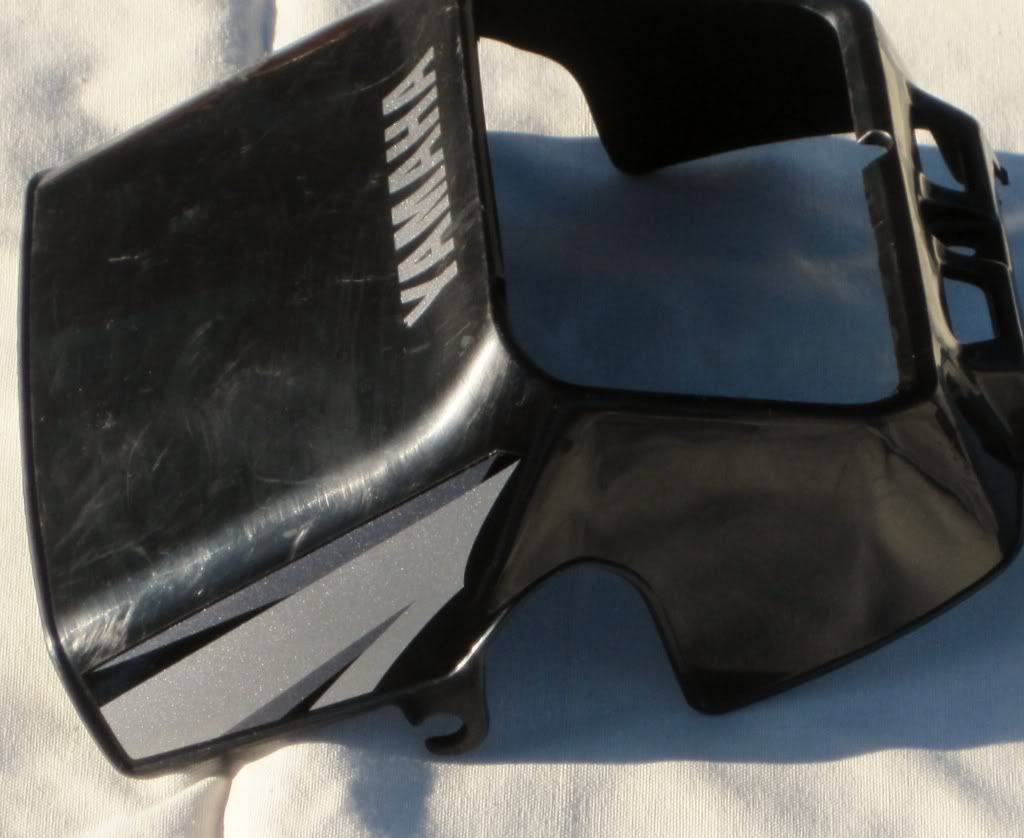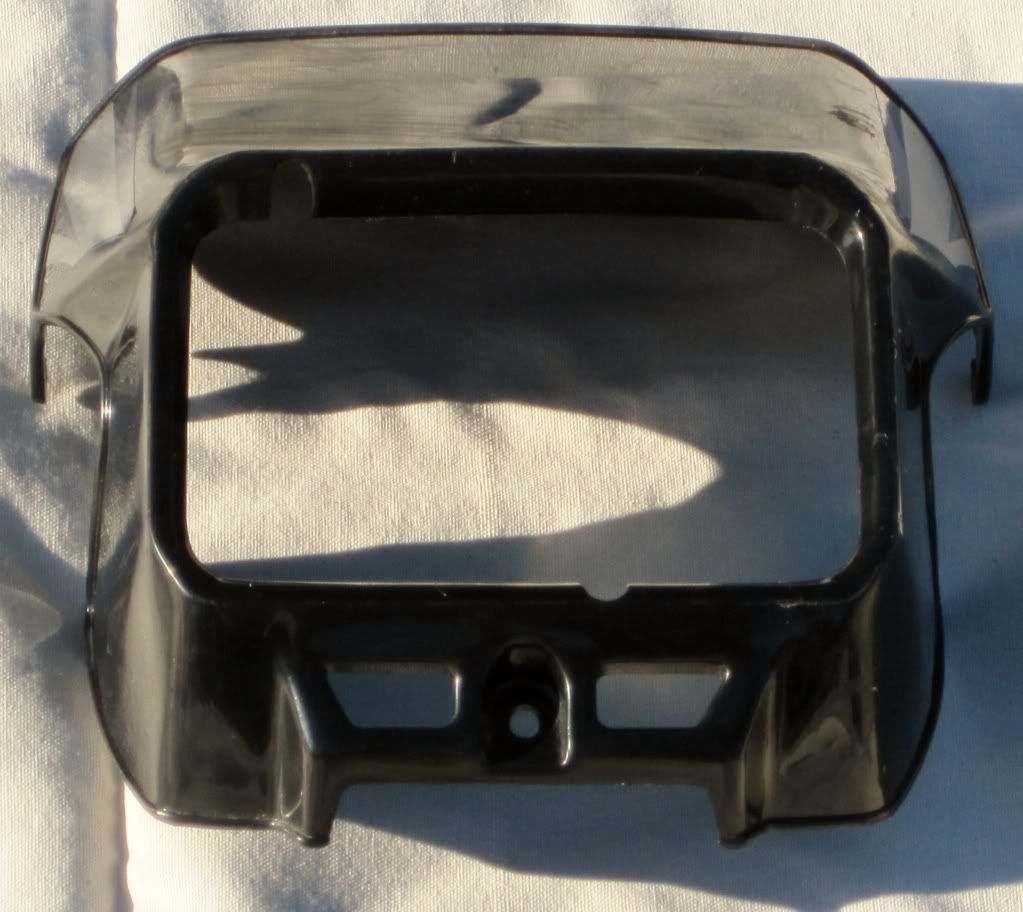 <br style="mso-special-character:line-break"> <br style="mso-special-character:line-break">