Discussion Starter
·
#1
·
Ok,
I am new to these bikes, just picked ours up last year 2006, no real work needed only 900 miles. My buddy at that time picked up a 1991 with 6000 miles ran decent, smoked a little and harder to start.
I started this thread as I had the 1991 leaking when I turned on the peacock.
http://tw200forum.com/index.php?/topic/1509-carb-leak-with-picture/page__p__13028#entry13028
anyway its that time to rebuild... i find this excellent thread on the teardown of the old arb and it still has some pics intact:
http://tw200forum.com/forums/1/88964/ShowPost.aspx#88964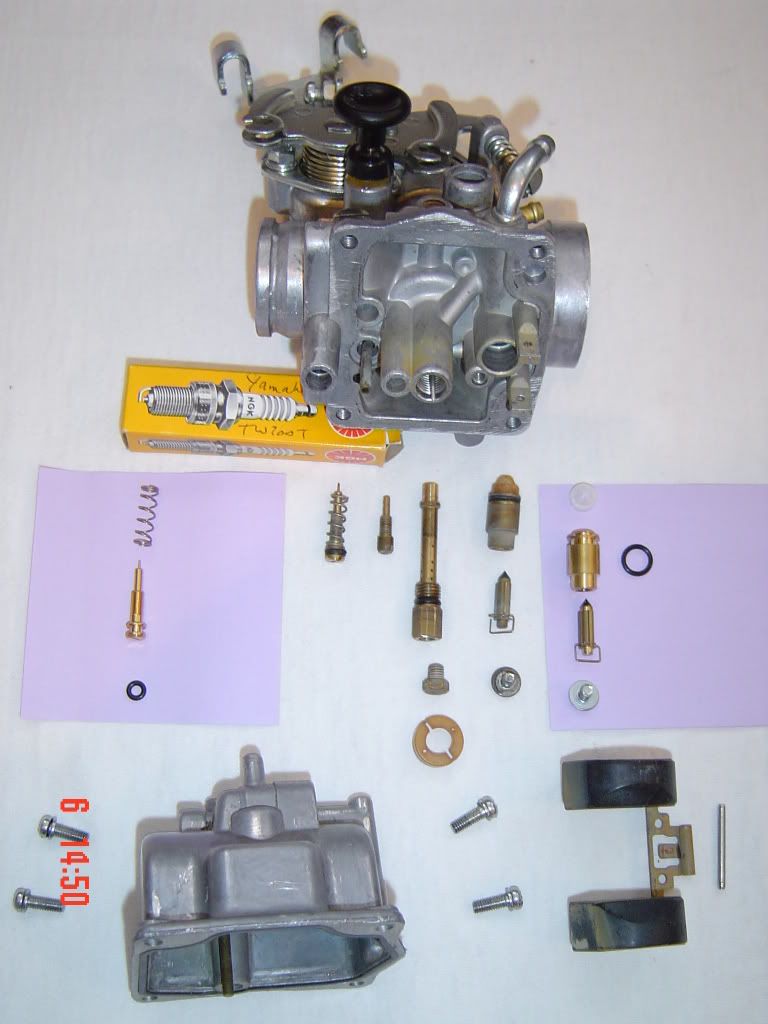 From bottom with bowl removed. Original parts are on the white backgound, with (from left) the pilot screw, jets, and needle valve parts roughly lined up with the 4 holes they go into.
My question is I am going to clean this entire area carefully. Is there a thread on the stock settings for these? I will measure the turns of the screws as I remove them, but am hoping I can reset to stock for these screws... Also The splash guard washer (white in the picture with the two small holes).. that was just sitting in the bottom of the bowl, is that correct?
Any help or direction anyone can give is appreciated.