Discussion Starter
•
#1
•
First off an introduction, my name is Tim and my brother is Pete. We live near Cleveland, Ohio. Both of us messed with Honda CT-90's for a few years.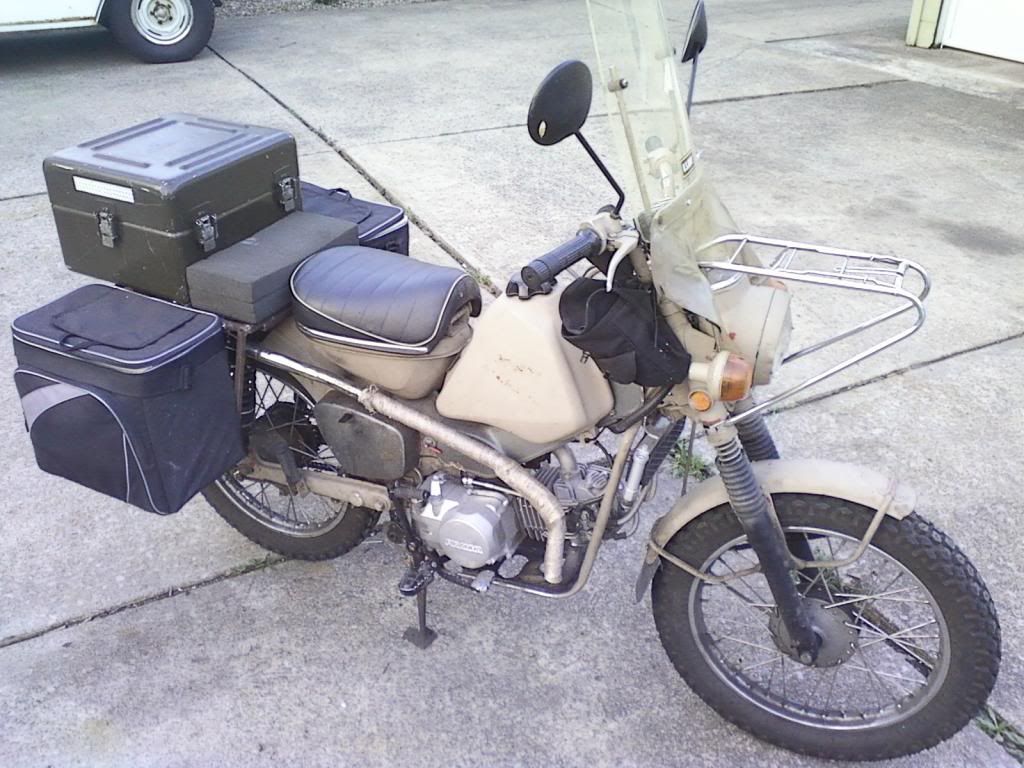 Making improvements to them and taking them a lot longer from home than we should, until in May 2011, I grenaded a motor while en-route to St. Louis.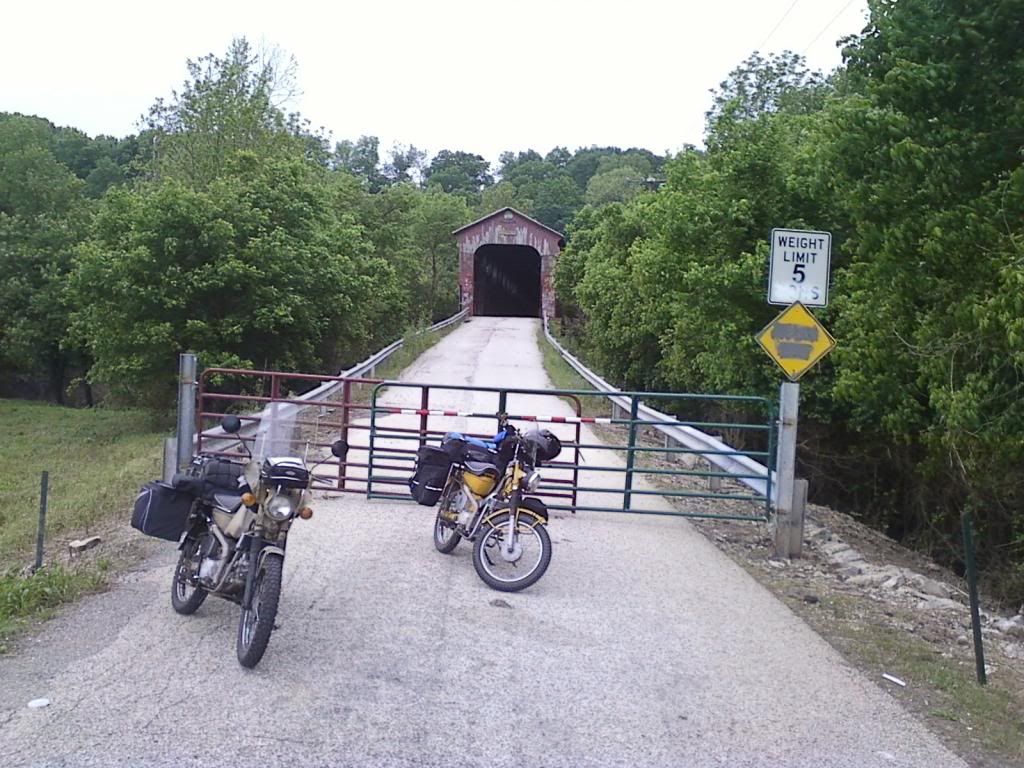 Later that year, while attending the Vintage Motorcycle Days at Mid-Ohio Sportscar Course, the TW-200 showed up on the radar.
By late November 2011 Pete and I had found a couple used TWs. His was a 2005 and mine was a 2009. Also by this time we had found the forum website and were figuring out what works and what don't. Spending the winter months making modifications to our new mounts, the common list includes, wide pegs, Shinko tires, racks f/r, voltage meters, Clarke tanks, 1" bar risers, 15T sprocket O-ring chain, 2nd brakelight, GPS, phone mount w/charge outlets, needle shims in carb, windshields, and by far the best money spent, Seat Concepts Kit.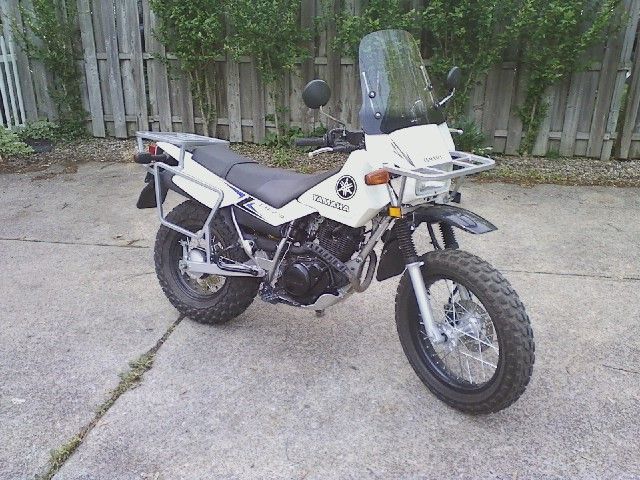 Over the next 10 months, as the parts/mods were going on, we'd take day trips here & there as our schedueles and weather permitted. Having bike-to-bike communication during these trips, talk naturally turned to far-off destinations.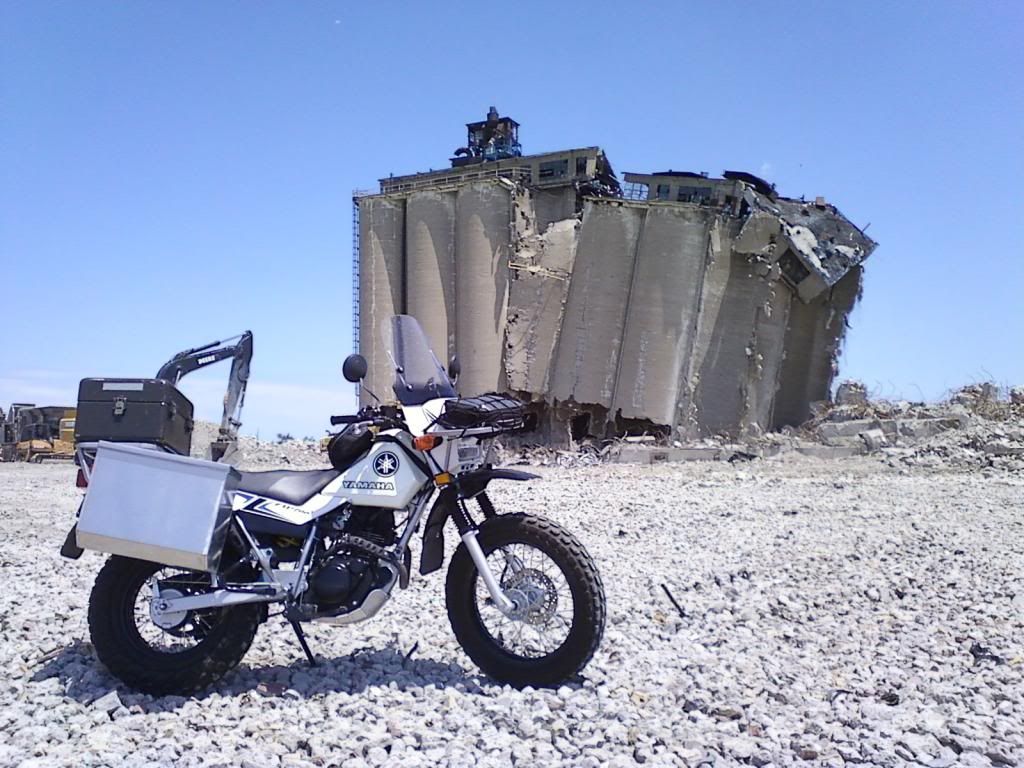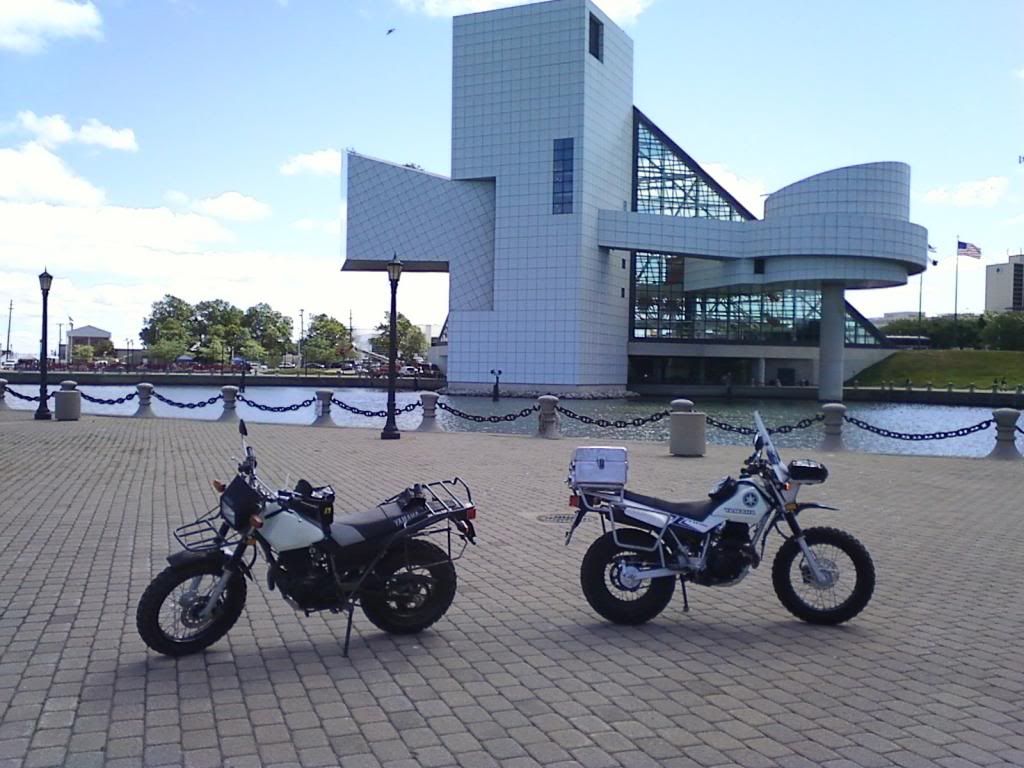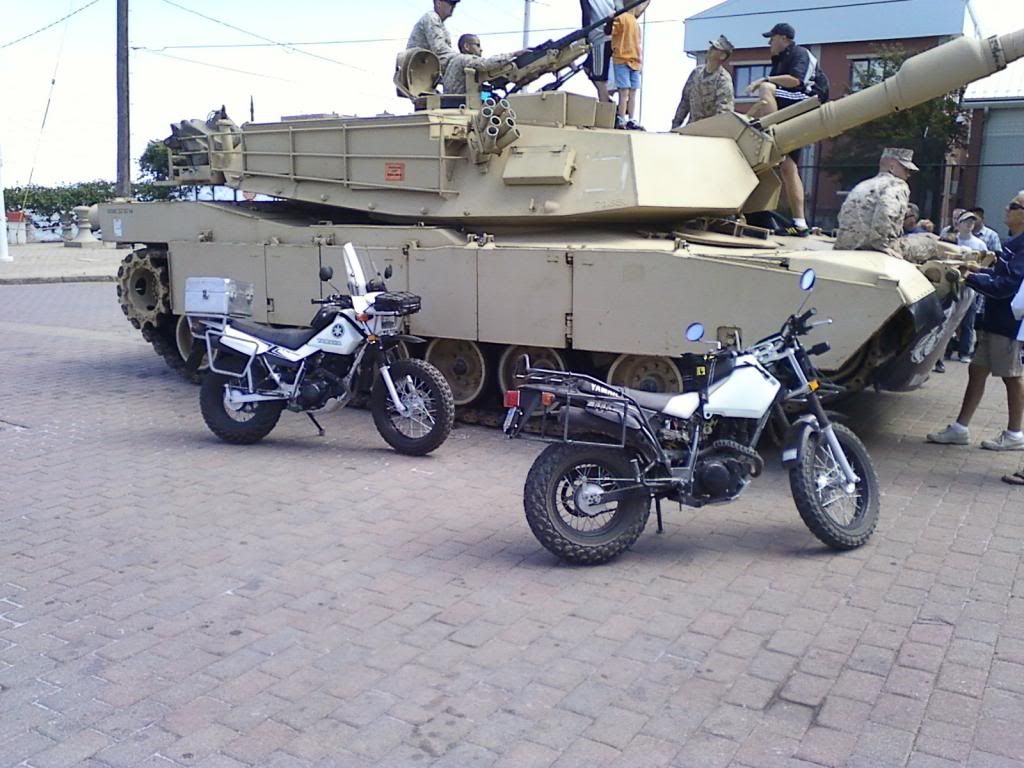 So we decided on New England! 'The Plan'. Follow the GPS via 'bicycle route', as it would keep us off the hi-ways. Average 200 miles a day. Camp when/where we can. Go to the top of Mt. Washington, camp on the Atlantic beach. Avoid big cities. Catch-up with some Army buddies.