Discussion Starter
•
#1
•
Getting out of the bike business completely......2007 TW 200 For Sale- 2600 miles; includes Jimbo shield, Cycleracks front and rear, and EMGO Portable Travel Truck- lockable and removable.
Clean bike- $2500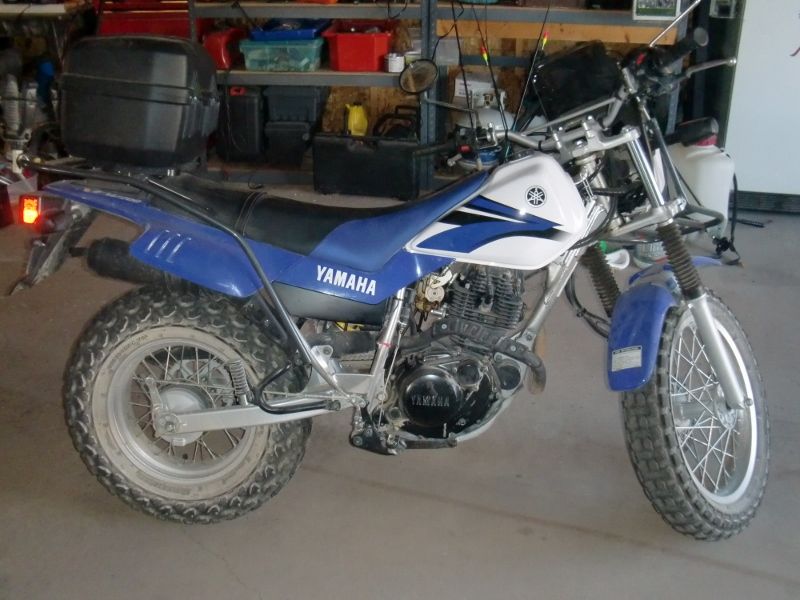 Accessory "bundle"---
1) Versahaul VH Sport RO- Sport bike carrier with ramp- fits 2" receiver - 600 lb weight capacity- All straps and two lockable cables included!
2) Fulmer helmet- Silver, size LG, open face shielded
3) Electro helmet- black, size XL, half helmut
4) Schaur Charge Master automatic charger
Everything for $500!!!
I would prefer to sell it all together.....Since I'm retired and have the time....if someone would want it all for $3000, I would deliver in a 300 mile radius from my home- Includes Kansas City, St Louis, Chicago, Indianapolis, Milwaukee, Minneapolis, Sioux Falls, etc.! I would help transfer to your receiver, and you could be on your way!
Pricing is firm- I'll post here for a week or so, then on to ebay, craigslist, etc.
Thanks for looking!
Bob
steingre at gmail.com