Discussion Starter
•
#1
•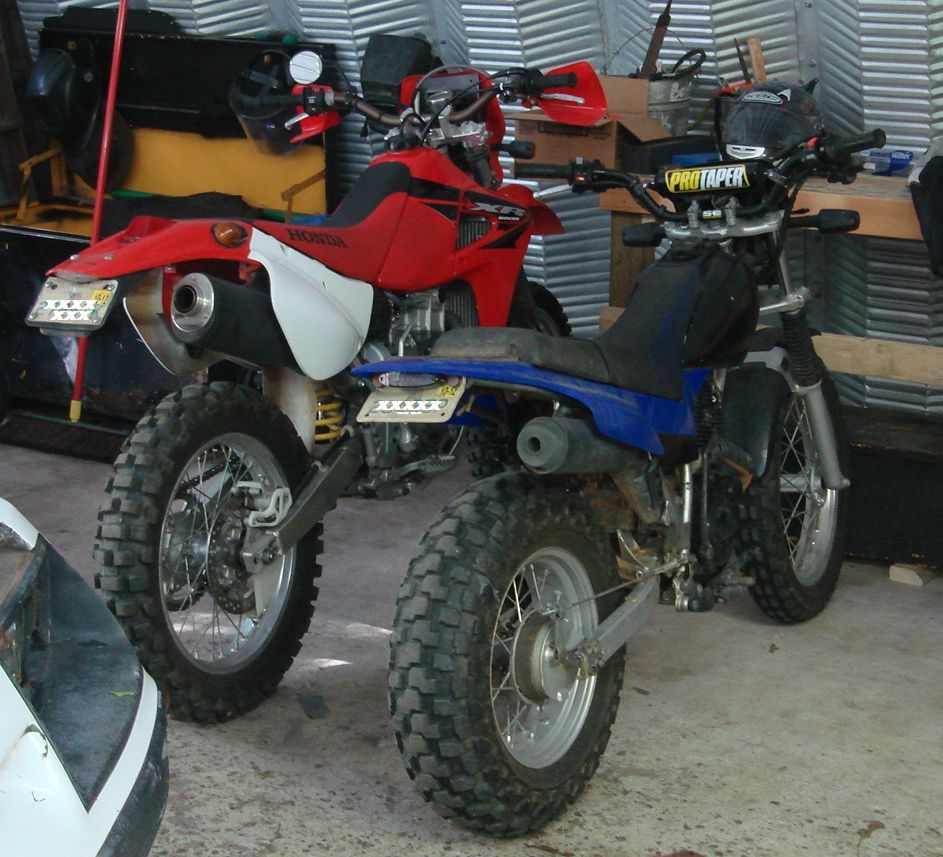 I've had this TW since new in 2007. It still has the original chain and tires with 5,000 miles.
I have rode it 90%dirt 10%street. The TW has been a great bike. I like how the weight is distributed.
Love to ride TW, its so smooth and predictable. Really fun to sling around.
The mods I currently have done are added kick starter, ATV handle bars, and LED tail light.
I have ordered a new: chain, 14/50 sprockets and bolts, plus a 128 and a 130 jet. I plan to shim the needle and open the fuel circuit also.
I would like to have new tires, something total off-road like a buckhorn rear and a knobbie front.
I plan to get RT180 forks with banshee shock and extend the swingarm.
The head gasket is leaking @5,000miles so I need to switch to the 2010 metal headgasket from what I have heard... maybe put new rings in...