Discussion Starter
·
#1
·
Made this tonight with nothing more sophisticated than a hacksaw, a decent file, and the input of a pretty dang smart woman.
Cobbled together from 2 crutches purchased for $5.00 from the local goodwill.
My initial plan was to make a 2-piece sliding assembly that could be adjusted by several inches, but the little lady observed that by shortening one sleeve and using the shortened snap-button ends of both crutches I could have a lot more range in 4 pieces than 2 with less overall compressed length for storage. I knew there was a reason I married that gal!
There's a lot of variation between sets of crutches, but these were originally made for a very tall person. Here's what's left of them:
Short adjusts to 11 5/8, 12 5/8, 13 5/8, or 14 5/8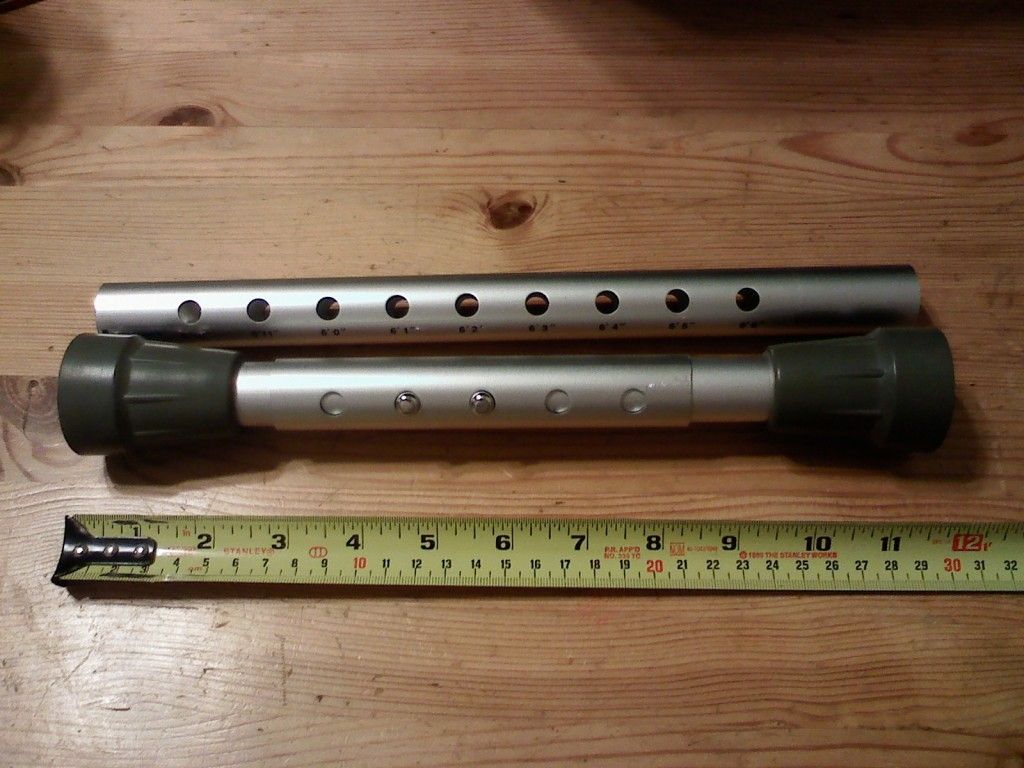 Long adjusts to 16 3/4, 17 3/4, or 18 3/4
And all 4 pieces disassembled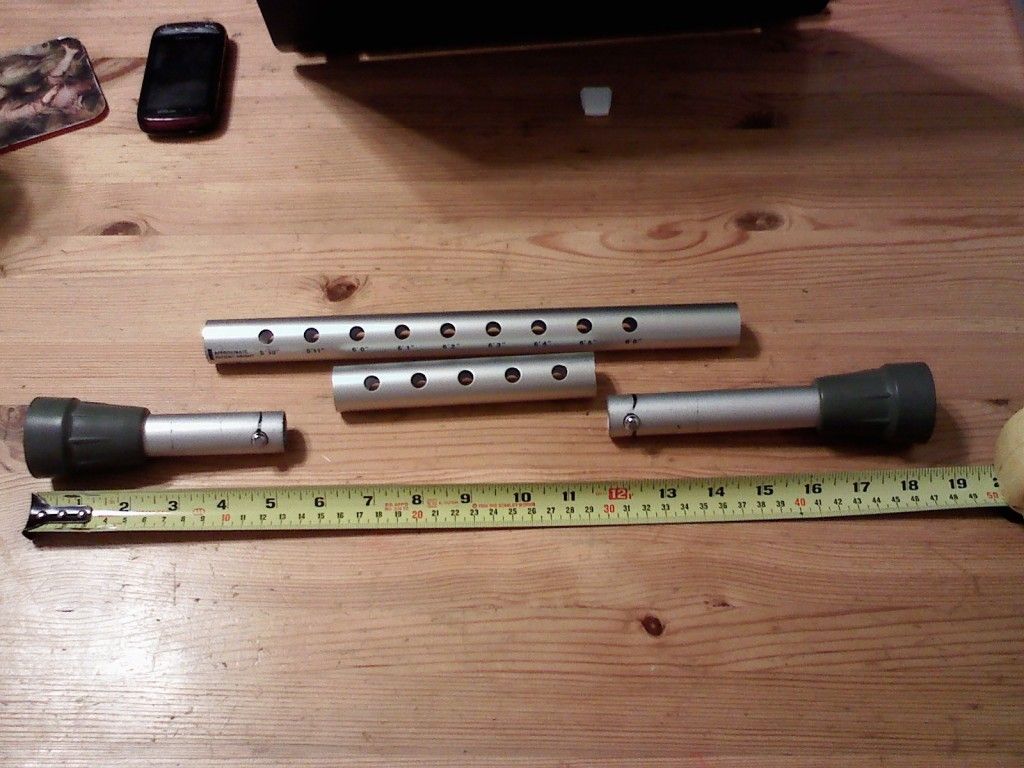 The shorty ends clicked into the short sleeve and the 11 3/4 extension both pack away at less than a foot, so you get a lot of range in a jack stand in a pretty compact package. I'm, er, the wife probably isn't the first to come up with this, but I thought it was worth sharing just in case.
Here's hoping none of us ever need one out on the trail!