Discussion Starter
•
#1
•
Well, I got a small case of the idle hands this winter break and decided to undertake a few minor projects on the old littlecow. Things that had been itching at me since I finished the bike last year...the year before? Anyway I'm not quite finished yet but I pushed the greasy old thing out of the garage this morning and I liked what I saw enough that I ran and got the camera. I thought you hollow modders might find it interesting.
Heres a pic of the "whole" bike with my kids trike next to it for scale.
Some of you might recall that my seat is held on with velcro, I extended that Idea to my battery, it is now held in with velcro as well and I made some extra long terminal wires for it so that I can take it out and set it aside without disconnecting it as shown in the picture , my bike is hollow modded so I made my battery box with out of sheet metal in the style of the great catamount, I gave it a fresh coat of paint and some rivets.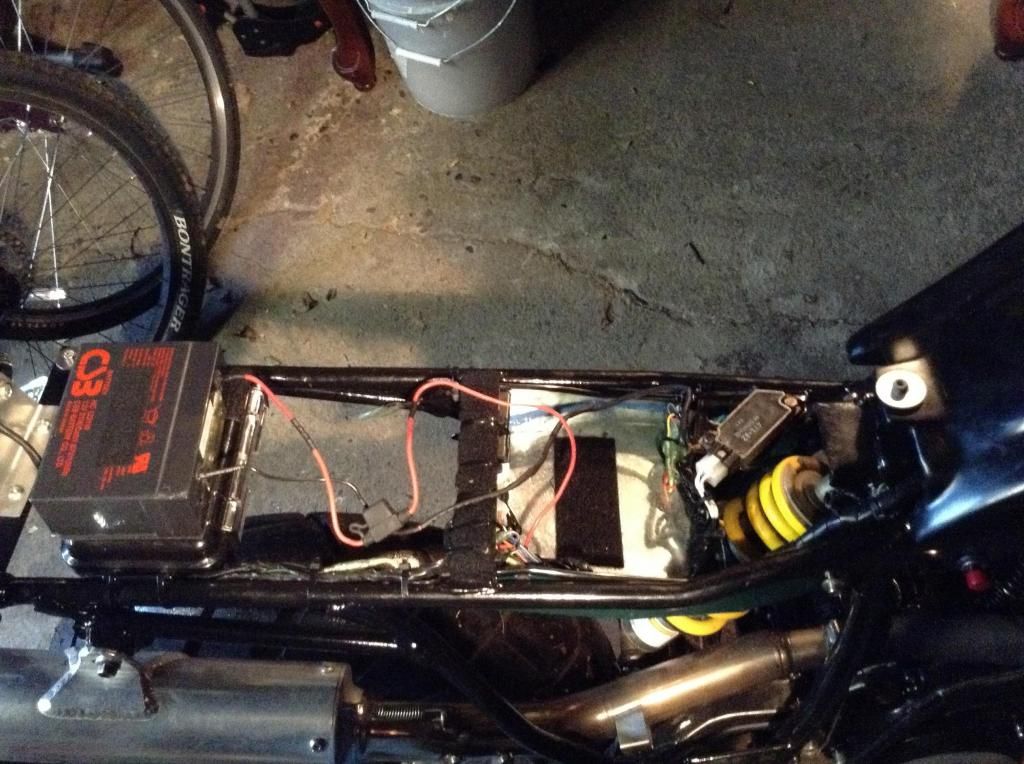 I also fabbed up some new brackets for the tail light/licenseplate/blinkers, made a new bracket for my led indicators on the handlebar mount, and centered the speedometer.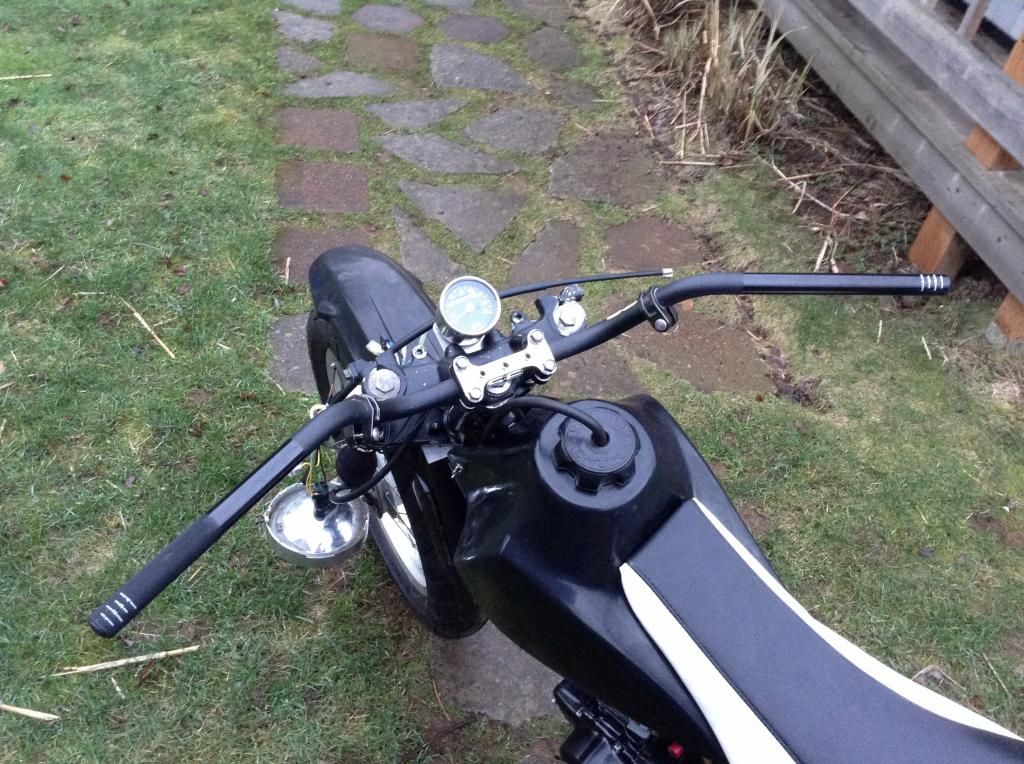 I put a pelican 1040 stash box under the seat.
and finally, the ignition switch went away and was replaced by this red pushbutton toggle switch that I mounted in that convenient hole on the side of my clarke tank where the plastics would normally attach, it has a twin on the other side that I havent wired to anything yet. For now it just looks symetrical I guess. I also put a fresh coat of paint on the motor but I havent re-polished anything yet.