<Continued>
4. Now, a special tool, a vise. The spring is very stiff so don't bother trying to push down on the ball with the flat of a screwdriver (for example) - doesn't work, I've tried it. It doesn't take much force but you'll need to put the kick lever and boss between the jaws of the vise and turn the vise in slowly until the ball disappears and clicks into the hole in the lever.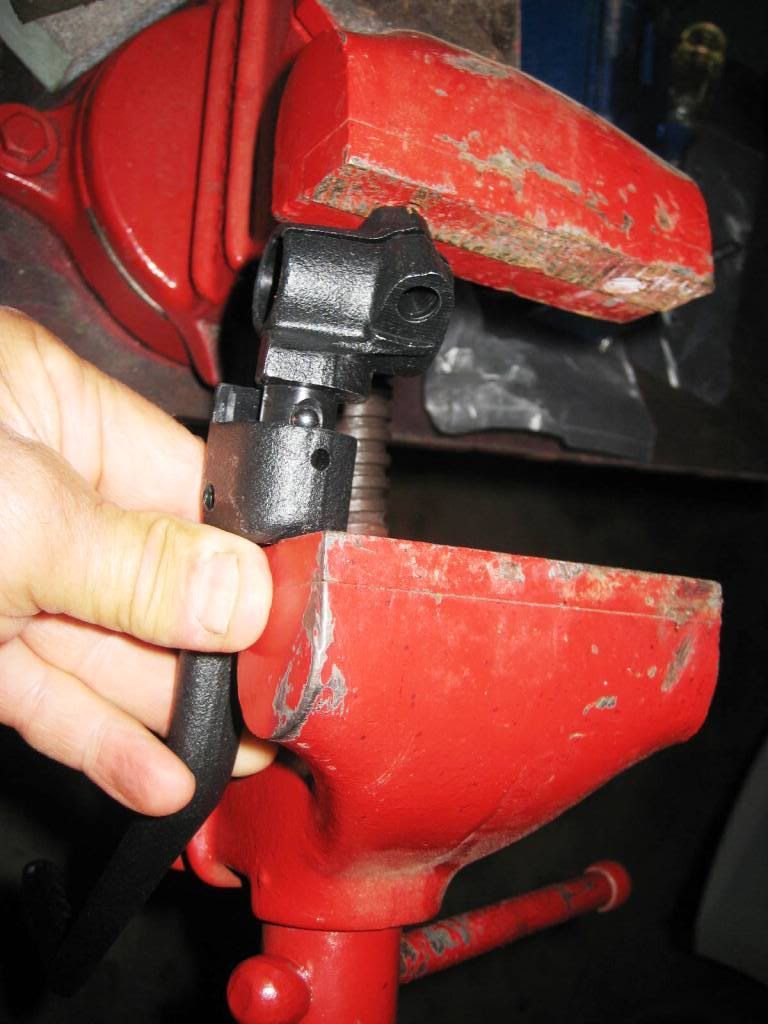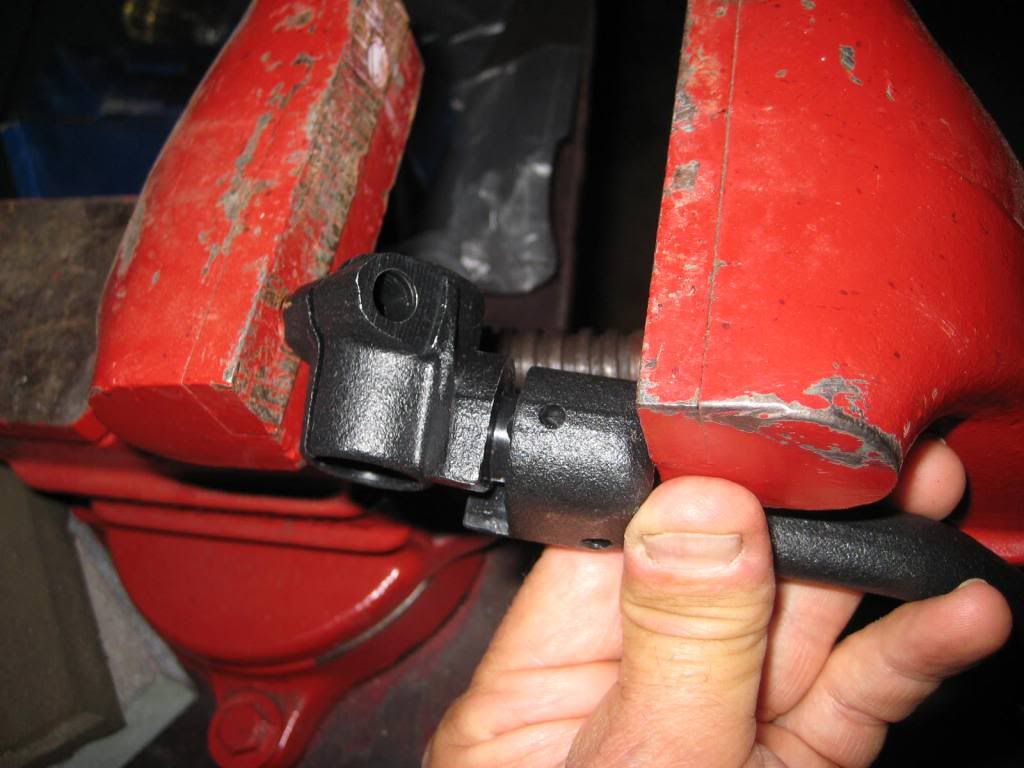 5. Now just replace the screw hand tight, then give her a couple of palm slaps onto the end of an impact driver and Bob's your uncle, you're done.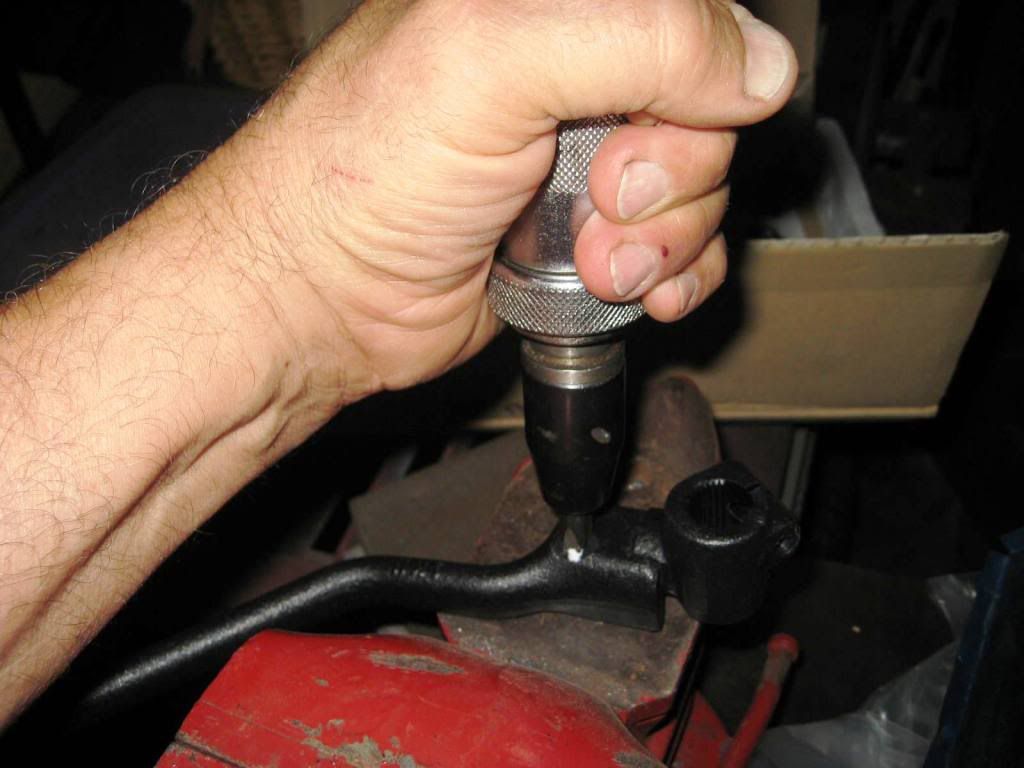 My wife has "suggested" that maybe some of the ranch projects should precede the installation of my kick starter so I'll post the final later - I won't bother to post the install process as it's been done before - just the final results and how it clears all the stuff that the XT only boss didn't. Later . . .