Discussion Starter
•
#1
•
I've been looking for something inexpensive to use on my TW for hauling stuff around the ranch and for the occasional day-trip. I originally used a pair of bike bags that worked okay but looked kind of sloppy but all the true MC stuff is too expensive for my taste so I kept looking. The other day, while I was at Tractor Supply Company picking up some hydraulic hose, I took a look at their horse saddle bags and I found these -
http://www.tractorsupply.com/weaver-leather-insulated-nylon-saddle-bag-5046734
- on sale for $27.99 with straps. I bought two and then proceeded to mount them on my front and rear CycleRacks.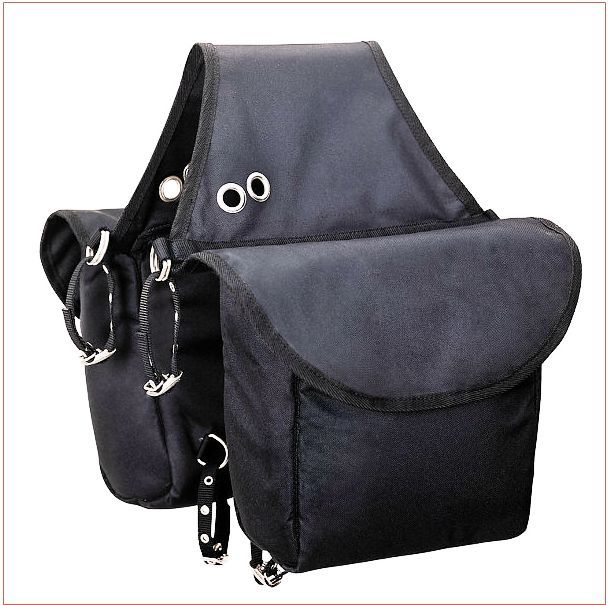 I had the CycleRack rear bags mounts so I kept them on just to keep the bags off the muffler and out of the chain but I found that, by mounting the bags to the rear, I really didn't need anything in front to keep the bags out of the front wheel but I will be fabricating up a guard anyway. I mounted them with the included four buckle straps and also some heavy duty black cable ties. The rear bags fit across the rack just like it would not a saddle, but I had to cut the front bag set in half to mount it and give me access to the rack - I don't ride too much at night so I use the front rack to haul a 1.5 gal fuel can usually for my chainsaw - yeah, it blocks the headlight but I'm usually off-road and don't need it.
The bags are insulated all around and are very water resistant with an inside flap, so it's nice for carrying cold beverages and lunch. They are small enough to not get in the way and, since I'm not a long-range tour taker so I don't miss not having high capacity bags. They are very light and are very durable looking. The insulation also acts as very efficient padding - I could safely carry an iPad if I was so inclined (I'm not). While the bags are not large, having four of them gives me very nice capacity, especially coupled with the box on the back rack and four tubes.