Discussion Starter
•
#1
•
Like many Tucson area DS riders, I'm no stranger to riding up the backside of Mt. Lemmon.
What I didn't know before is that there's a second road coming from South of San Manuel that meets up with the popular route from Oracle to the summit. Amazing what you learn when you look at your map with a new riding buddy!
For some reason my Spot stopped putting down footprints at the summit, but we took that squiggly yellow line you see on this map back down (the Catalina Highway).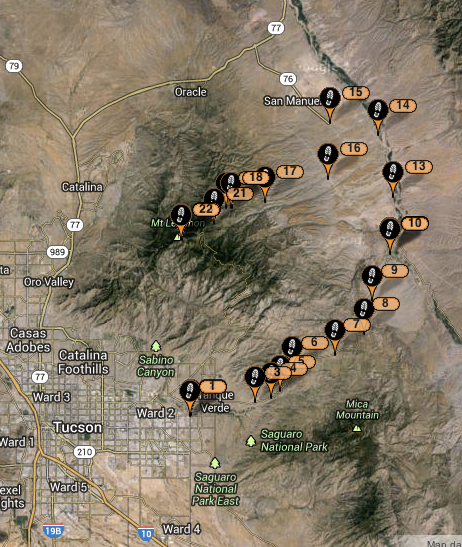 I tried out a new GoPro mount on my headlight fairing, and for video it's totally unusable. Even on pavement it's too shaky to watch, but in time-lapse mode it takes OK pictures of roughly what I was seeing if I was looking forward. Set to 5 second intervals, it missed the two deer and one steer that darted in front of me, so maybe next time I'll set it to 1 second intervals and sift through 8000 pics instead of just 1600!
Heading up Redington wasn't new, but it was still beautiful.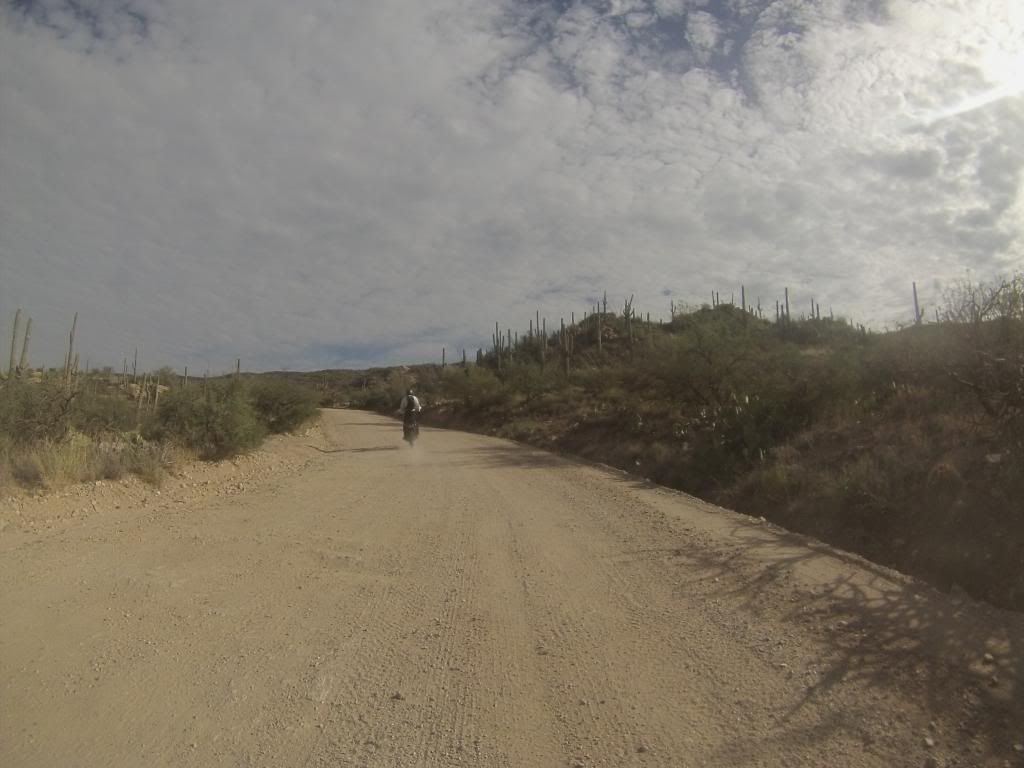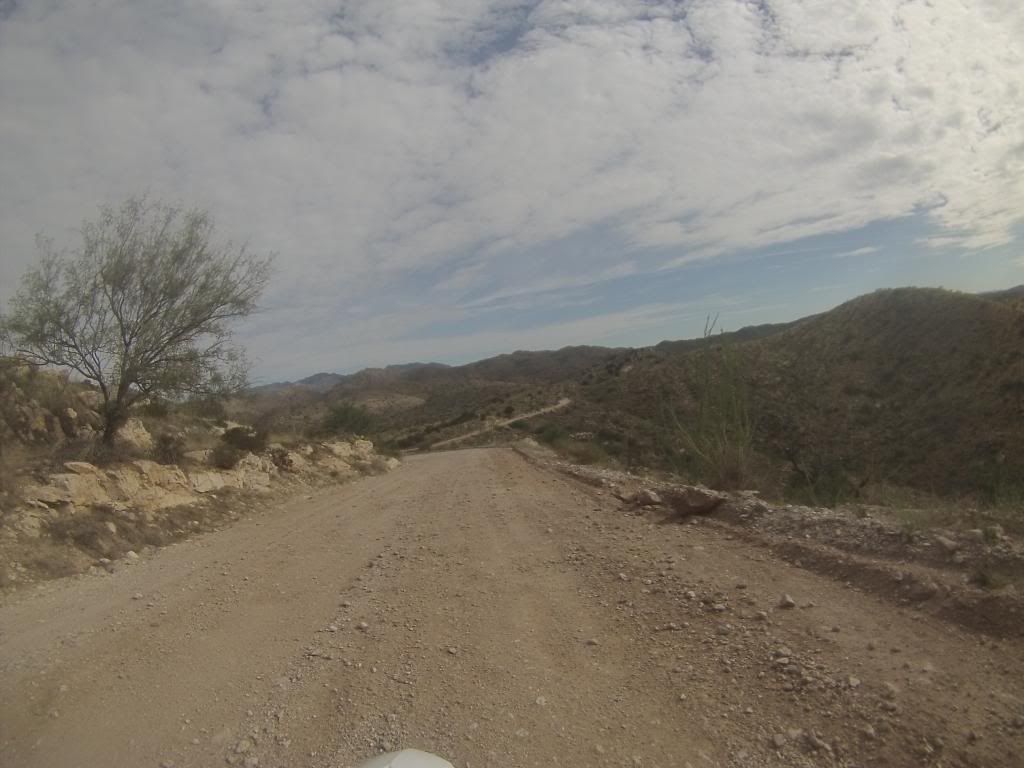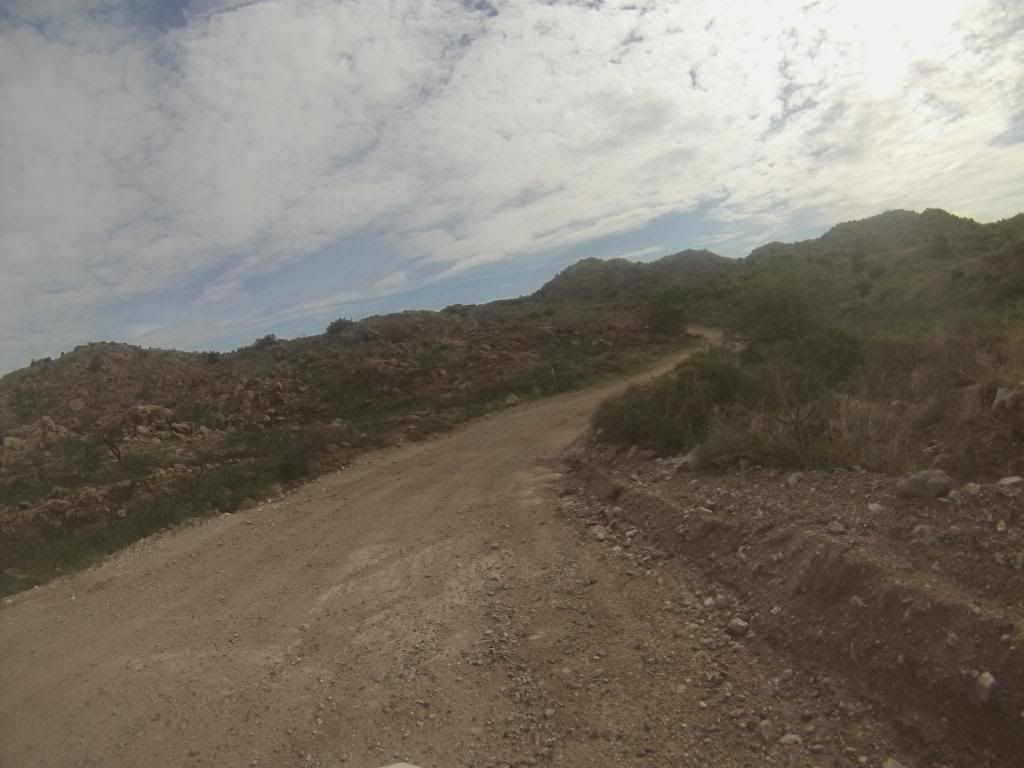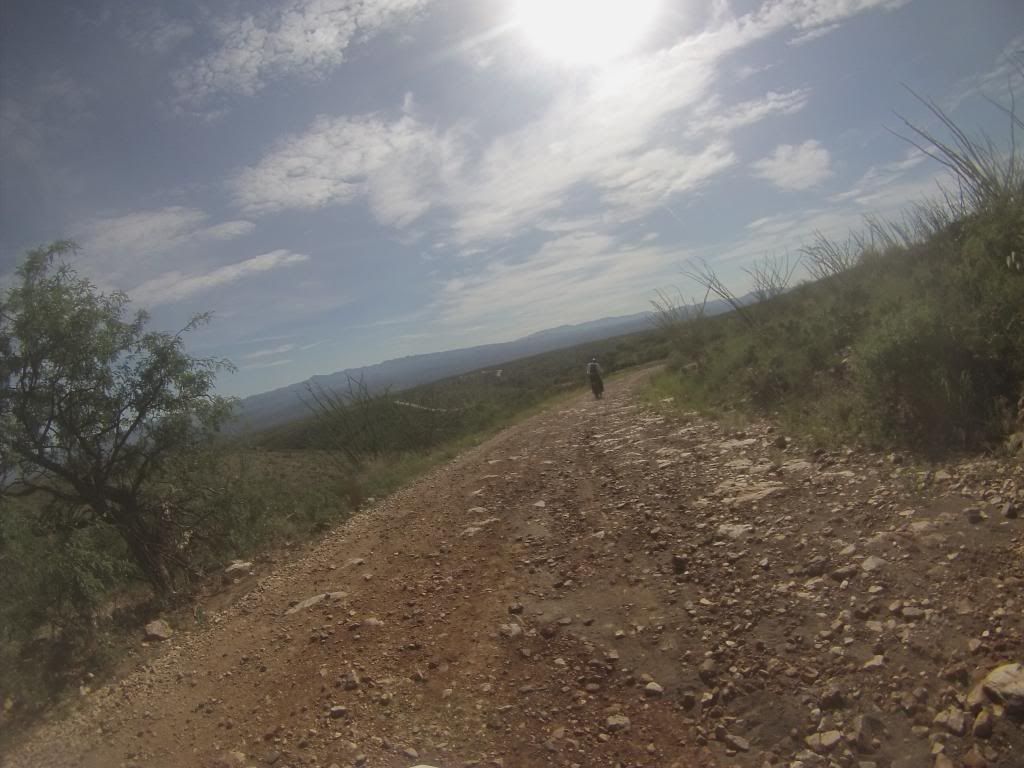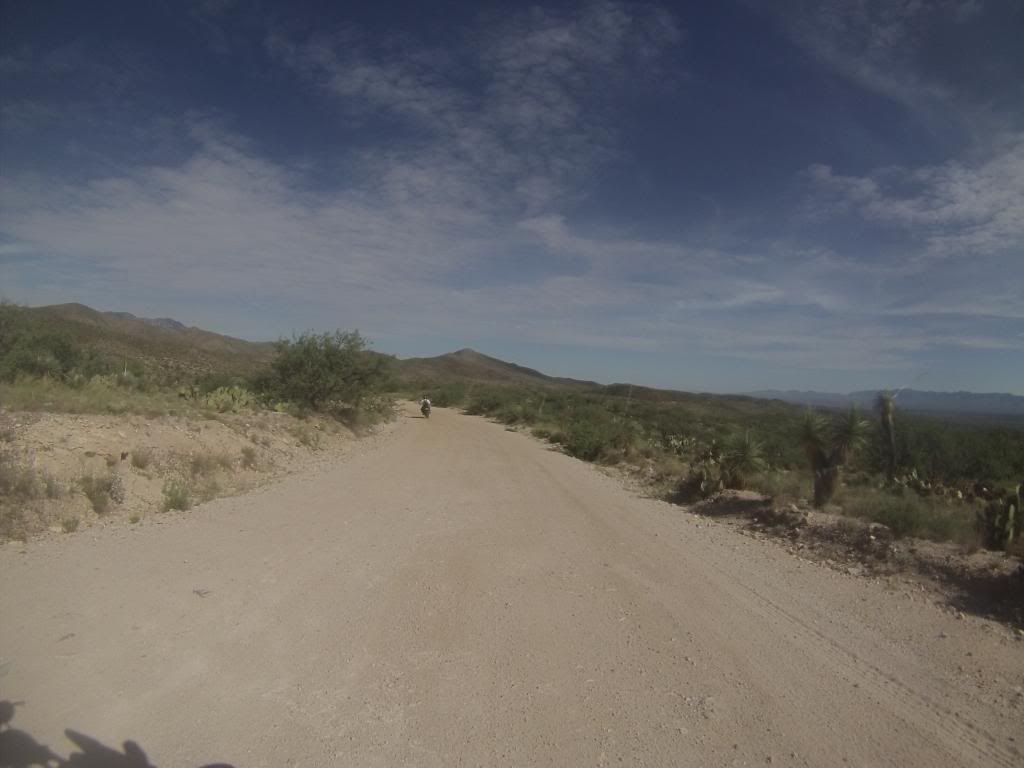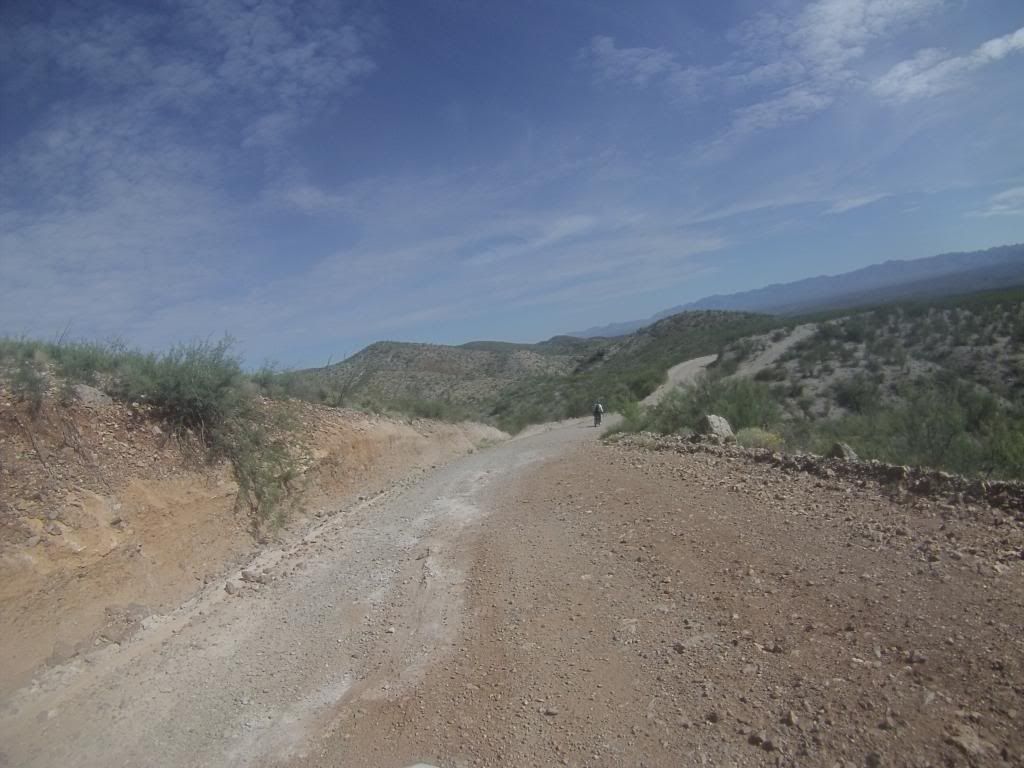 We stopped just before Cascabel Rd. for a break, and I either tried to adjust my camera or pinch off my riding buddy's head. Either way his KLR looks pretty good.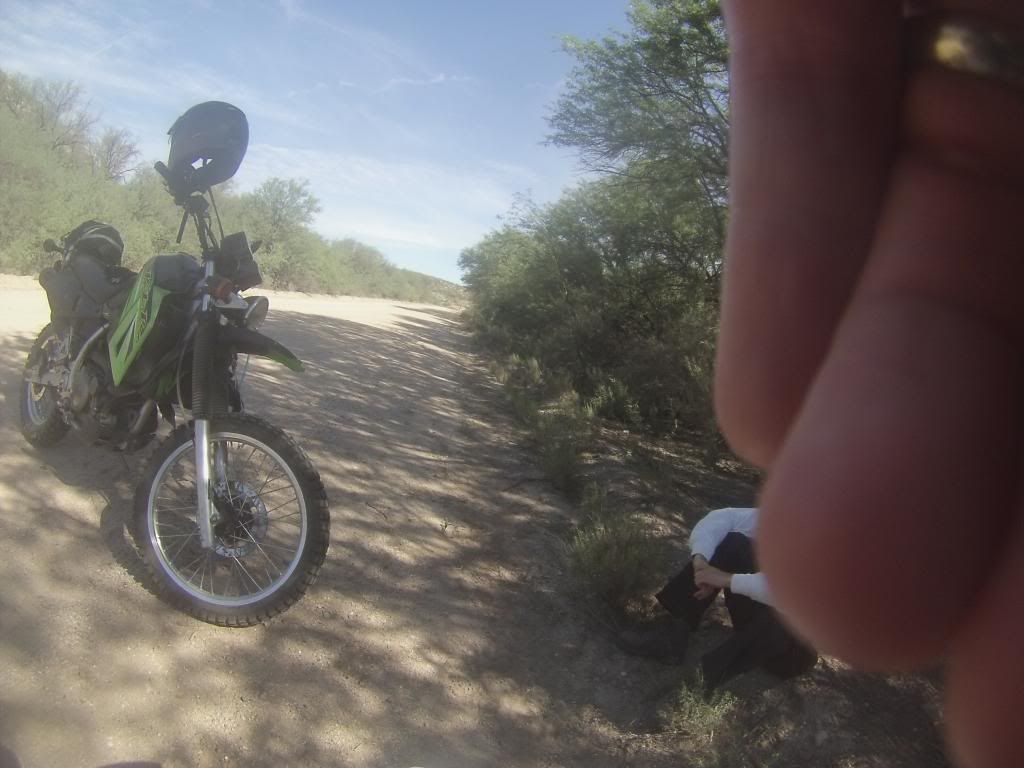 We rode on and found the route to the summit that would spare us the cruelty of 20 paved miles.
I never get tired of watching the landscape and vegetation change as the elevation rises.
Continued below...