Discussion Starter
·
#1
·
I finally got the bike.
I want to thank everyone that helped me over on the "
Need advice getting a used TW
" thread.
I bought a used 1990 Yamaha TW200 with 12,500 miles.
Here it is the first picture loaded in the utility trailer on its way to the new home: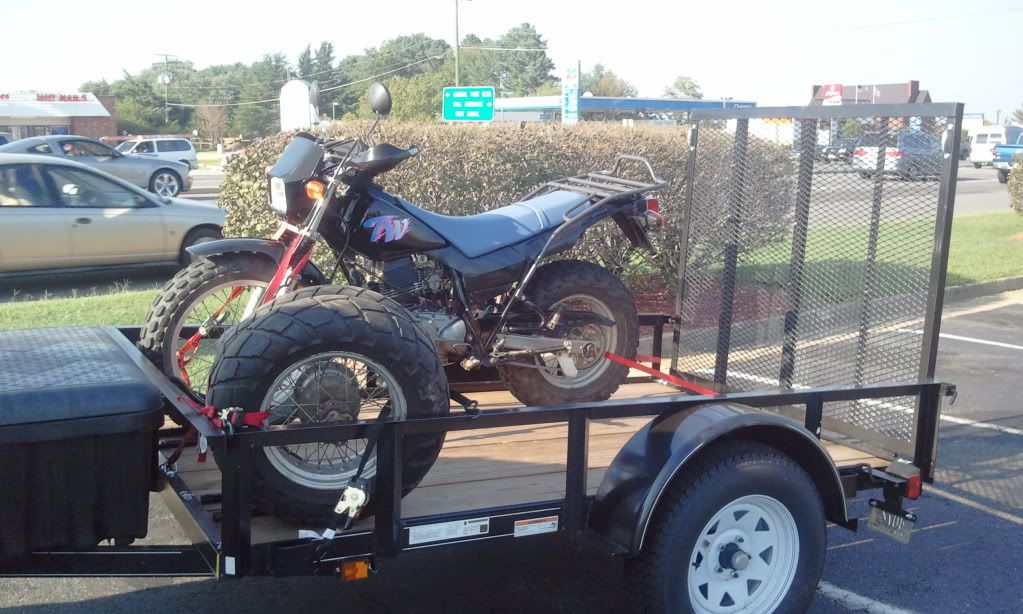 With the bike I got a complete set of wheels with Bridgestone TW203 in the front and Bridgestone TW204 in the back. The tires seem to be in great shape. Plenty of thread and no cracks. The rims are so so, might be just dirt. We will see how they look after some elbow grease.
Considering the bridgestones are in great shape that is probably worth $300 to $400 (from what I see on eBay for TW200 rims)
The set of knobby tires on the bike is a weird (to me) Chinese brand: Cheng Shin Tire
Front tire is Cheng Shin Tire C-913-1, the rear tire is Cheng Shin Tire C-914-1
They have the front tire at
Motorcycle Superstore
for $44.99 and the rear at
powersportsnetwork.com
for $70.95
The back chassis of the bike is a bit twisted to the right. But it didn't affect ride-ability. Here is a pick from the back: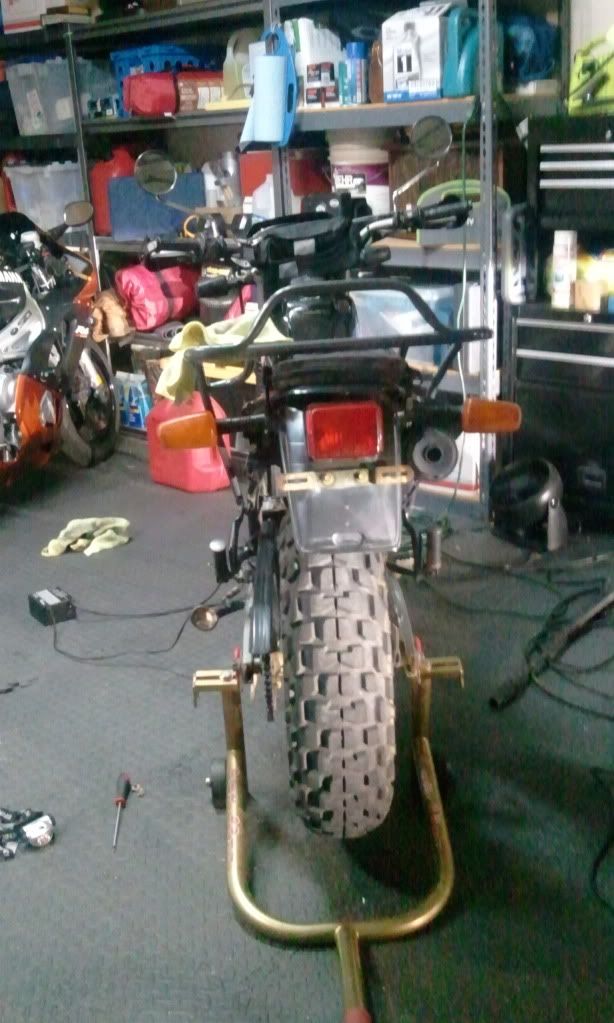 The bike comes with a complete Service Manual (274pgs)
A skid plate: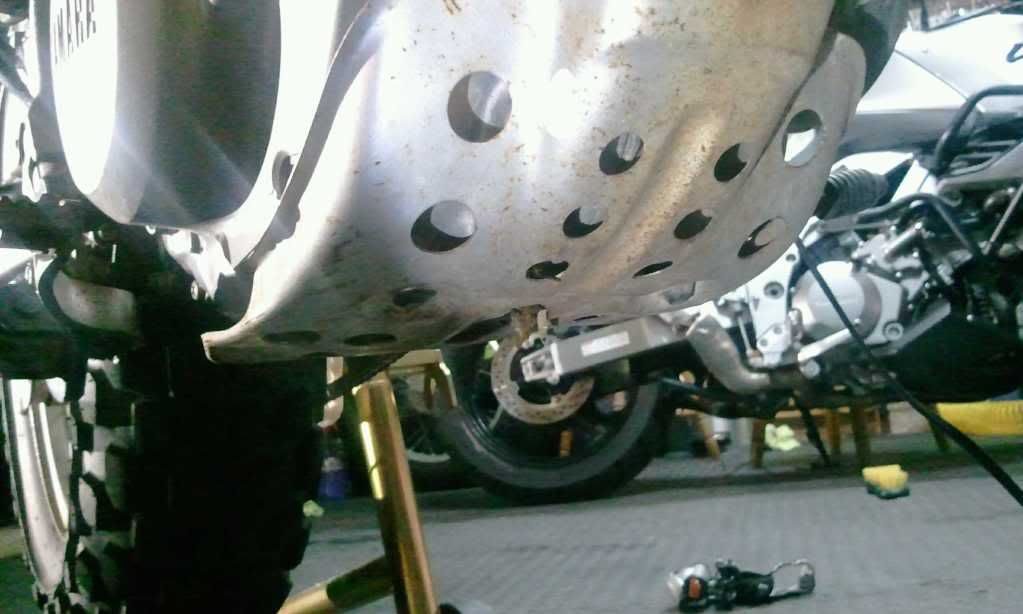 Acerbis hand guards (with the metal insert), a couple of storage nylon bags and pre-wired to connect the battery tender.
My first concern is the rear shock. In this picture you can see that it has moved all the way to the right in the top axle:
That's probably from when the bike fell. It is kind of weird that there is nothing to support the top of the shock from moving left to right.
Makes me think that it could be an after market shock.
Here it is a side picture of the rear shock.... does it look OEM? (I will get better pictures once I start removing plastic fairings)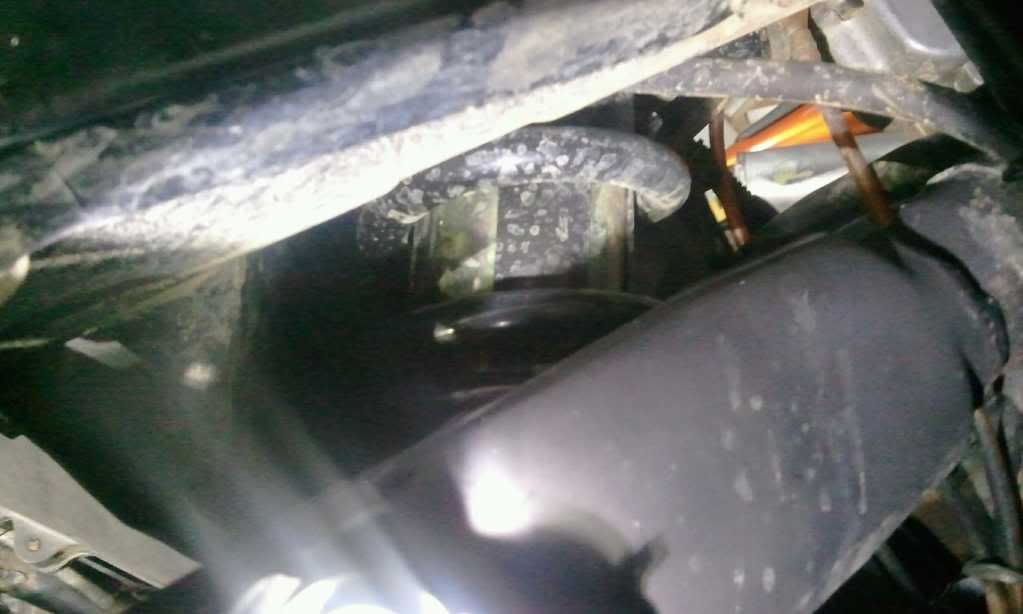 It idles way low so first thing I might do is increase the idle speed a bit.
I am going to go over every bolt, cable, and part. Tight everything up, sand down and repaint where ever I find rust, and probably do an oil/air filter change.
The chain is not O-Ring.... that might be one of the first mods.
I am also thinking about running a can of SeaFoam on the first few tanks to clean up the carb.
Anything else I should look at?
B.