Discussion Starter
·
#1
·
I needed a longer arm for my rear brake, due to the added leverage from the Bighorn 2. Braking wasn't terrible, but it was bad enough to make me stab the front brake more often than I'd care to in the soft stuff.
I did some checking (I have a LOT of bikes
). All Yamahas with drum brakes appear to share the same splines, from a Virago 920 to the XT and TT series, large or small displacement, front or rear. They all have the same brake rod diameter and splines as our TW's, but differ in offset and length, steel vs. aluminum, etc.
Catamount had brake rod clearance issues with his Blaster shock mod. Not sure if a longer arm with offset would solve them, but some Yamaha somewhere may have one that will.
Pictured is the aluminum one from an '84 XT600 (left) which I installed this morning, middle is a TT500, on the right is standard TW arm. The XT600 is a LOT of extra leverage, (1 3/8") though, so if you're running stock rubber I'd find an arm a bit shorter. A liitle goes a long way, so be careful. TT500 arms split the difference and have a straight pull. This arm is probably on a lot of older Yamaha dirt bikes as well.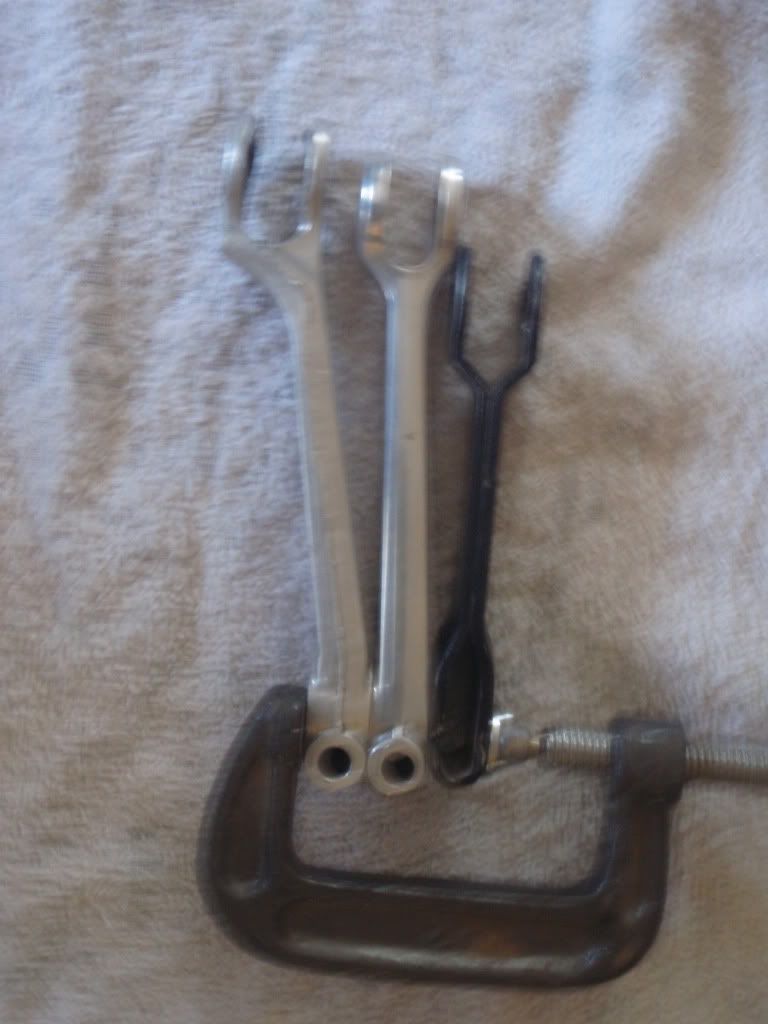 The brake rods on other Yamahas are usable on our bikes, too. Lengths vary, but both ends in the Yamaha line are similar to the TW as well. Find the right one to match your lengthened swingarm mod and you're golden.