Discussion Starter
•
#1
•
Last December Irppcer posted a
thread about some clearance ATV stuff
at Cabelas. The prices were next to nothing so I bought a bunch of different bags and accessories just to have around in case a need came up. I'm getting ready to take the '08 up to the cabin for a while and thought I could use a little extra space to carry things so I dug through the Cabelas box to see what I could use. One set of tank bags I got are attached to each other by velcro strips so they can be separated. I sat them on top of the cyclerack to check out possibilities. Here's some pics of what I came up with. It's nothing special but it will be handy to carry lunch and some water or whatever.....and they're only $7. Some of the things are still on sale
on their site
.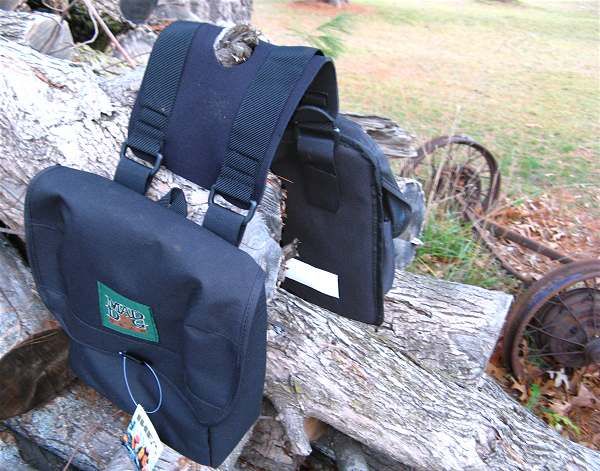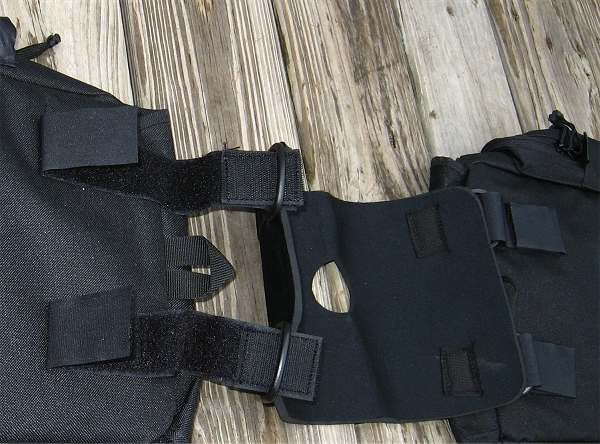 I used the straps to attach to the rack. They have wide velcro strips on the back so I wrapped some velcro around the rack bar so the strip would attach to it. The bags have good padding sewn in so stuff in the bag shouldn't bang on the rack.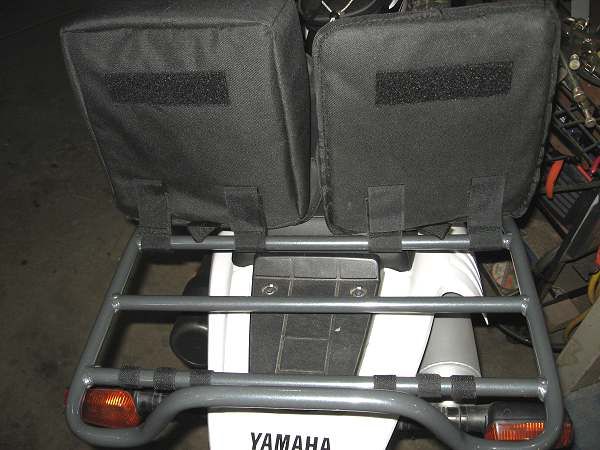 There's enough compartments to hold tools, camera, etc
This pic also has another style of 'on sale' bags that came with water bottle holders that snap off. I put them on the handlebars to put my cell phone, sunglasses and things in. They have a cinch tie to keep things from falling out. I doubt that I'll actually ride with all this stuff on the bike but at least I have the options.
....and I can use another one of the bags on the stock rack on the '95, attached the same way.
I'm looking forward to spending time at the cabin and doing some riding now that spring is here.