Discussion Starter
·
#1
·
I am removing my 1996 carb (old carb) and installing a 2006 carb (new carb). Some of the things I learned on the swap is the intake manifolds are different, the intake boot to the air box is different including clamps, so I had to come up with some newer parts. Thanks Jimbo! After installing the carb I turned on the gas and the float bowl gasket leaked, remove and replace, turn the gas on and gas was coming out of the air box, remove carb and replace the needle valve seat and the float needle valve ooooooook reinstall the new carb turned on the gas and.............no leak! Install cables, hoses, turn on the key and it started, ck for leaks all looks good. I putted around my street just to make sure all was ok. I plan on ridding this weekend to compare all around performance.
The new carb on the left, note the larger intake that goes to the air box boot.
The air boot for the new carb is on the bottom, much larger diamiter.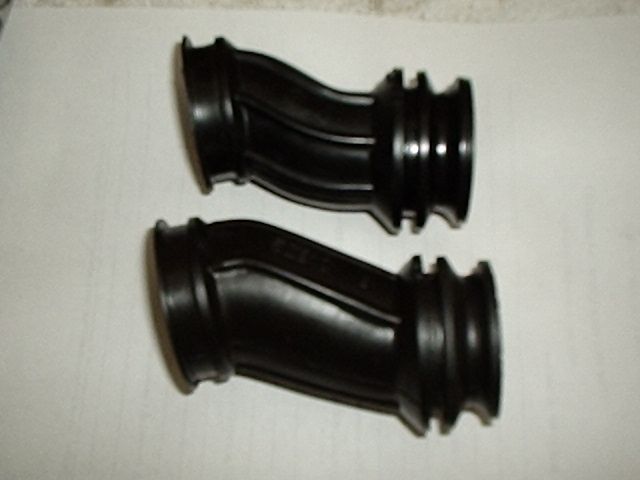 The intake side of the cards. New carb on the left, the groove is dif.