I'd like to find a way to mount my Ruger 10/22 to my TW.
I picked up this gem at a local gun store last year for $300, older guys likes to build them up and then sell them.
I installed a bunch of Volquartsen parts like a recoil buffer, adjustable trigger kit, extractor, ejector, springs, mag release, charging handle etc.. It shoots great. I would like to add a fluted heavy barrel someday. Cheap to shoot and about as much fun as a TW.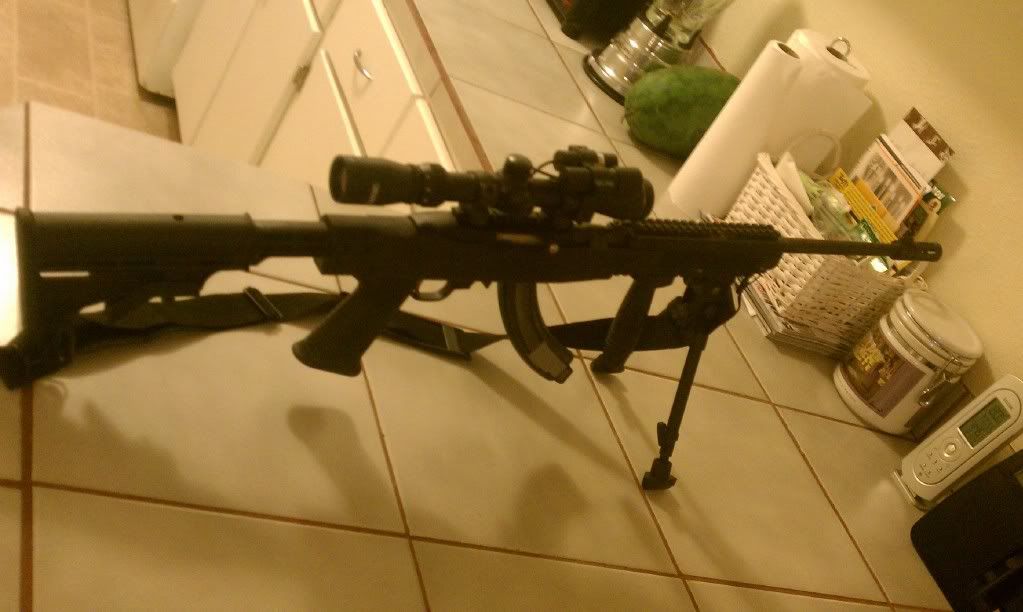 FYI those extended mag's are crap, the ones with metal feed lips are better but still suck. The factory 10 round mag's never fail just keep them clean. I have a few that are set up back to back so you can just flip it and reinsert and you have 20 reliable rounds. The plastic 25 round mags jamb and misfeed every other shot it seems like if you fill them.