88 Tw200: Purchased about two months ago. Been sitting for two weeks with electrical problems. Not cool.
While chasing down what seems to be a fried ignition coil assembly I found a few bare wires and a couple of poor connections. I repaired what I found and still had no spark. I checked all relays, switches, connections (except inside the case) and I'm starting to think it is a bad cdi as well. But I'm hopeful it's just a bad coil.
New ignition coil assembly is on it's way. Bought a cheap one just to check. 10 dollars new off ebay. Local dealer wanted 99 dollars.
So while I'm checking everything I notice I have a yellow wire loose in my loom and it shows in my diagram that it should be going into the cdi. But my cdi does not have a yellow wire coming out of it. The wire has a factory looking connector and the diagram shows it should have the connector. I pulled the sheath back on the cdi and nope, no yellow coming out.
What's the deal? Do I have a previously replaced cdi? The wrong cdi? Do I need the yellow to be connected? It shows it going to the magneto on the diagram.
Some photos:
Wiring Diagram
CDI (showing yellow wire from case)
Fried Coil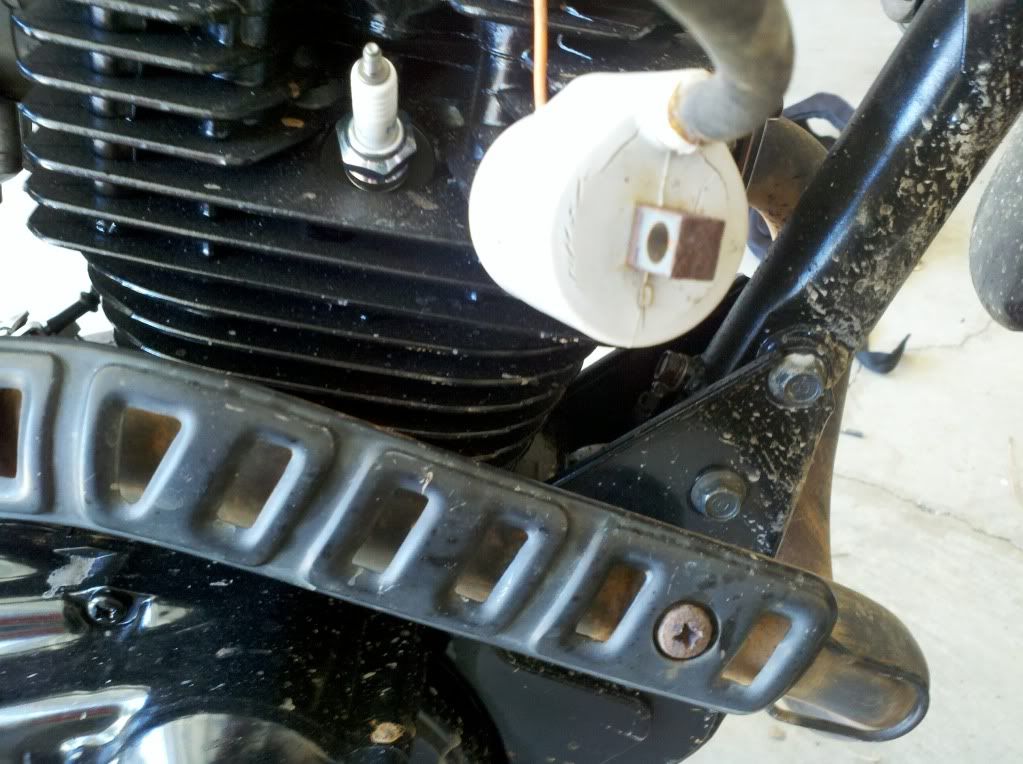 Any comments, suggestions, or ideas? Much appreciated.