Discussion Starter
·
#1
·
Got my oldest daughter (5yo) off the schoolbus yesterday and she was outside with me for a while drawing with sidewalk chalk. I was tinkering on the TW and chatting with her. She was busy drawing the bike (disassembled) piece by piece, and asked me to draw, too. I drew mine in fully assembled form.
Perspective isn't quite there, and it certainly not to scale, but 5 minutes and a pantleg full of chalk later..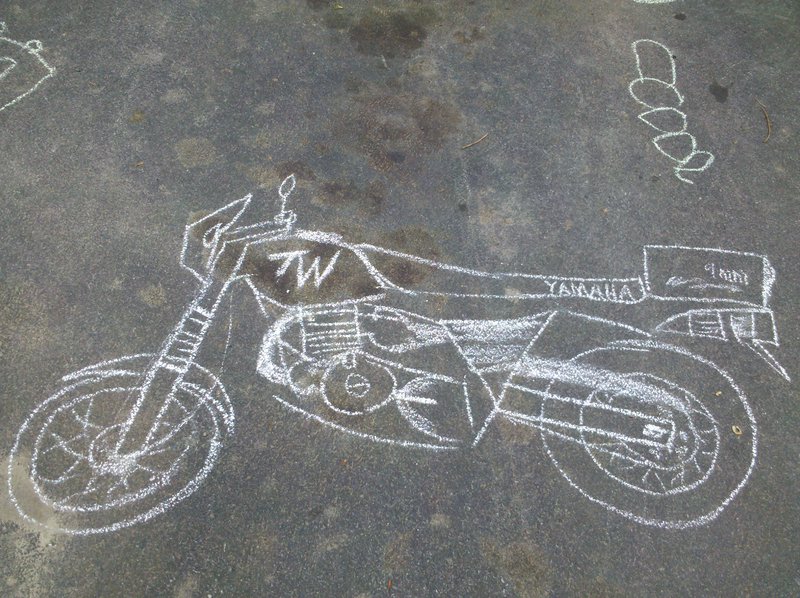 (the oil spots aren't from the TW!
)