Discussion Starter
•
#1
•
Last year, I took what turned out to be my last trip on my trusty TW. I documented my ride here:
Chiricahua Tee-Dubbing
I had a great trip, but it also illuminated the fact that the TW was no longer the best fit for a lot of my desired use. That set me searching for a replacement, and I eventually settled on a Honda CB500X converted with a Rally Raid Products Level 3 kit.
I decided to revisit the route that inspired my build in the first place, so I took a couple of days off this week and headed out to the Chiricahuas once again.
Day One: Tucson to Rucker Canyon — about 265 miles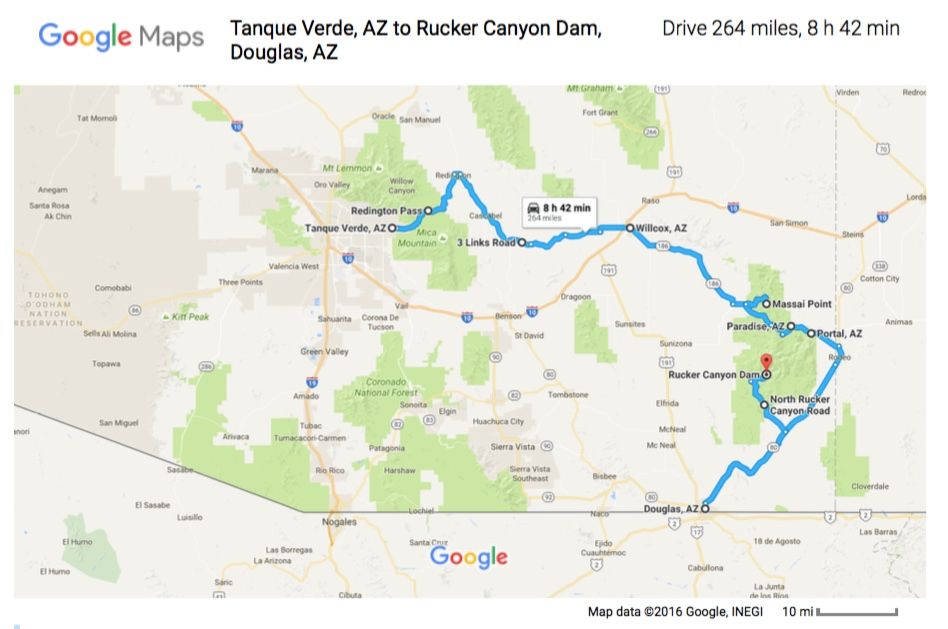 Once again, I headed East out of town up and over Redington Pass towards Willcox.
Tee-Dubbing: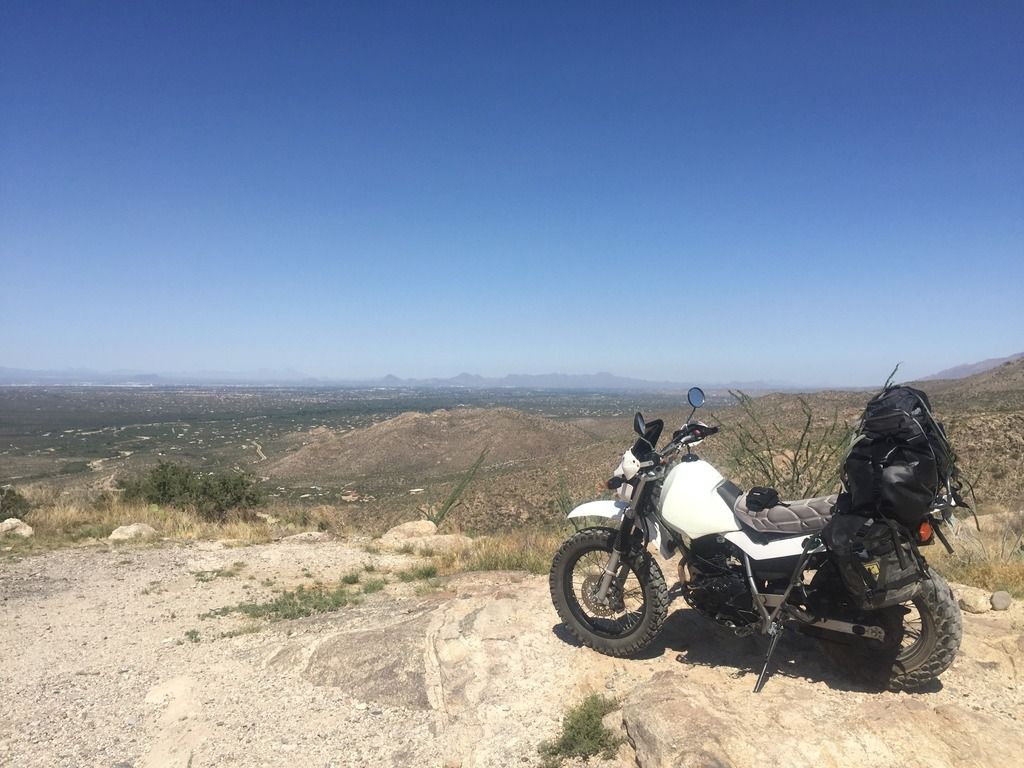 CBing:
Again, looking out over the San Pedro valley.
Tee-Dubbing: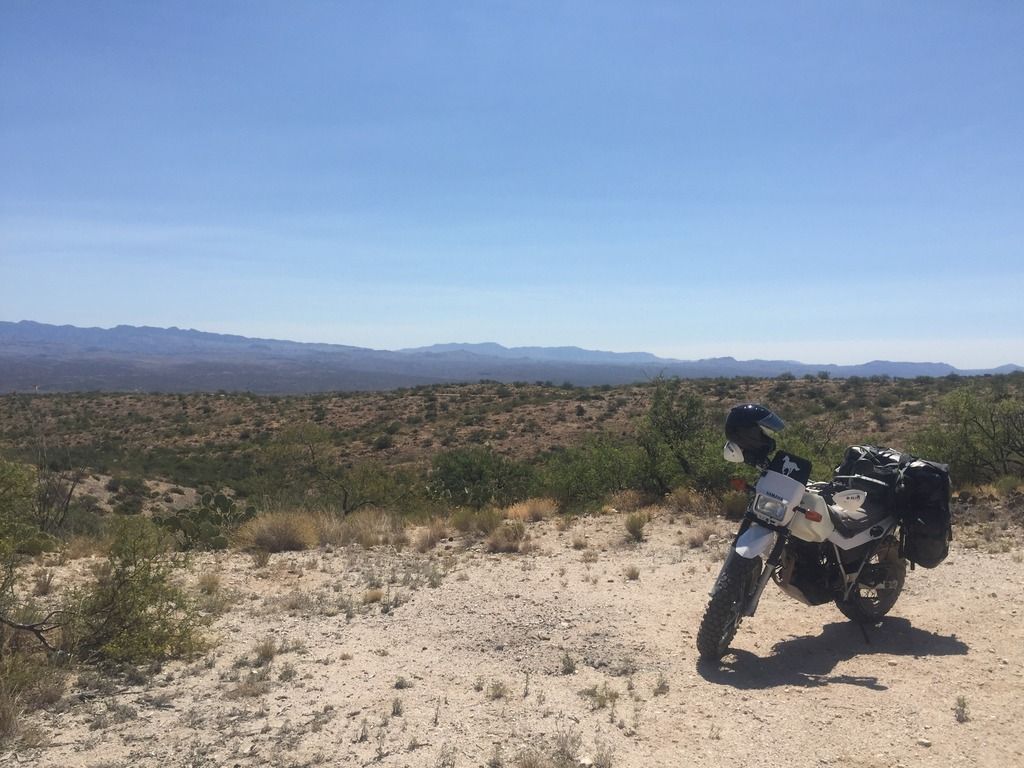 CBing:
I was smart enough to do this ride in October instead of June this time, so the temperatures in the Sulphur Springs valley were much more enjoyable. Low 80s, vs. triple digits last summer.
Once again I stopped to capture the view of the playa in the distance and Dos Cabezas rising above its far side.
Tee-Dubbing: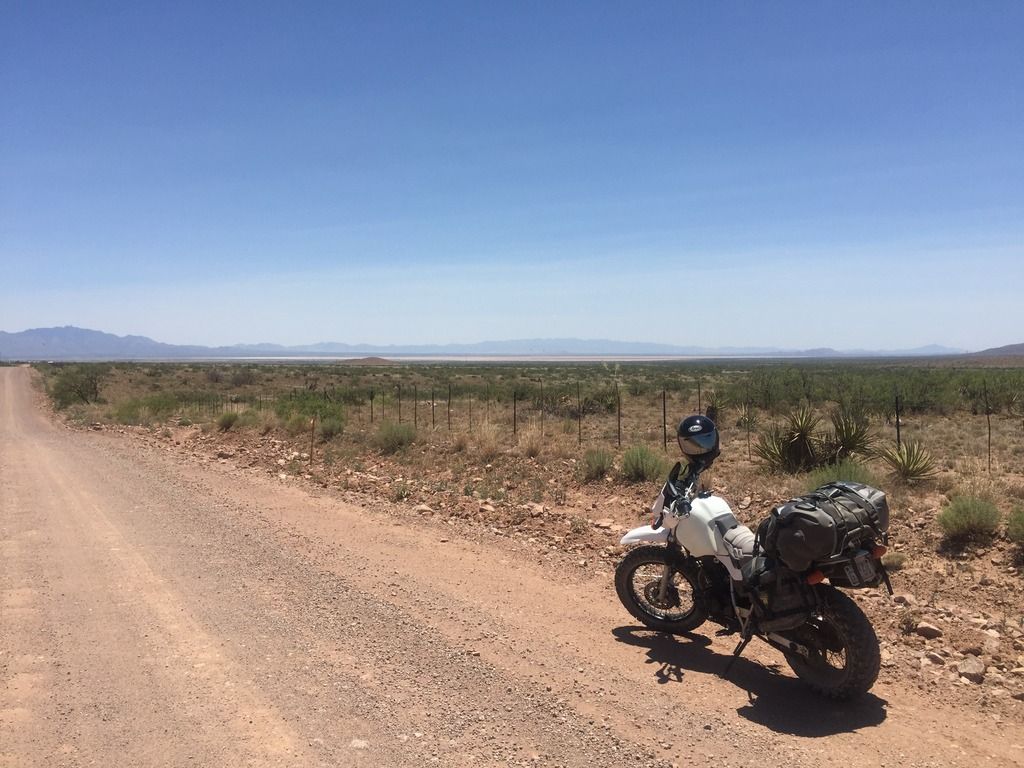 CBing:
I gassed up in Willcox, and skipping historic Ft. Bowie this go-round headed straight for Chiricahua National Monument. If you're ever in the neighborhood, this place is really worth a visit.
Massai Point
Tee-Dubbing: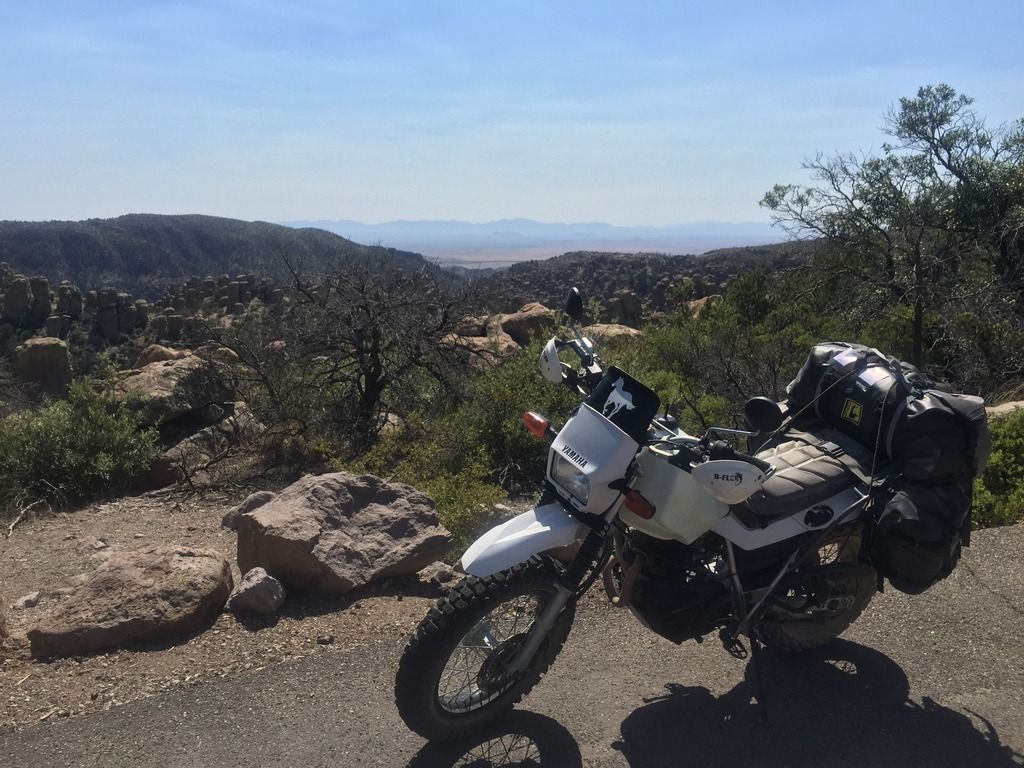 CBing:
Organ Pipe Formation
Tee-Dubbing: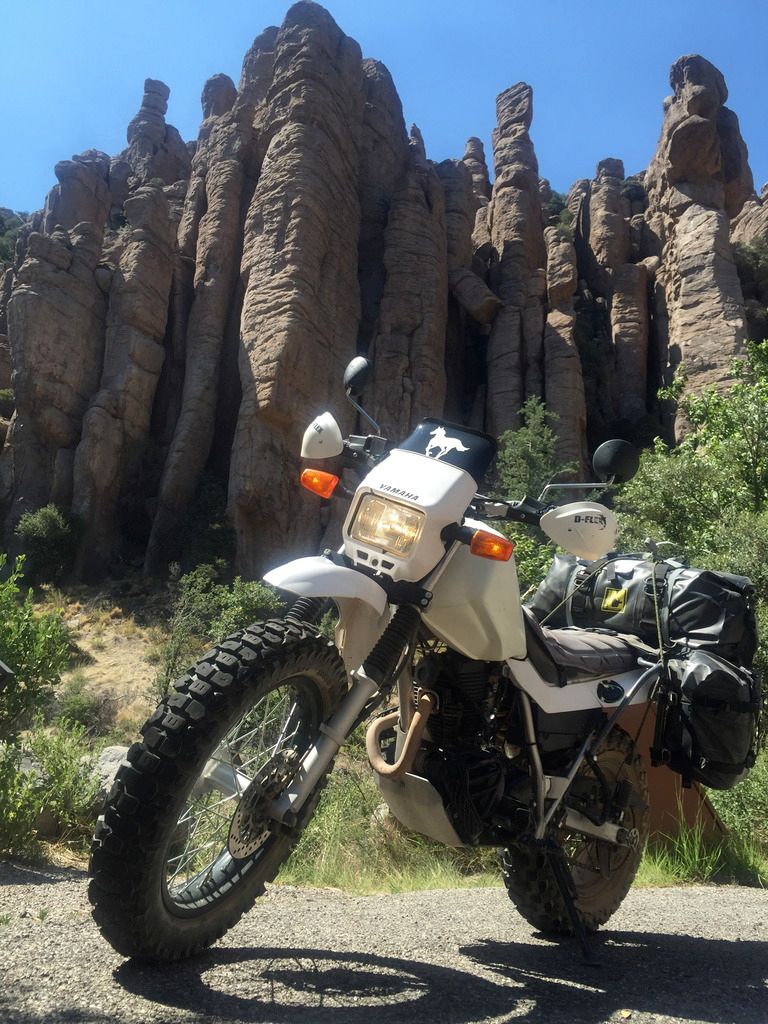 CBing: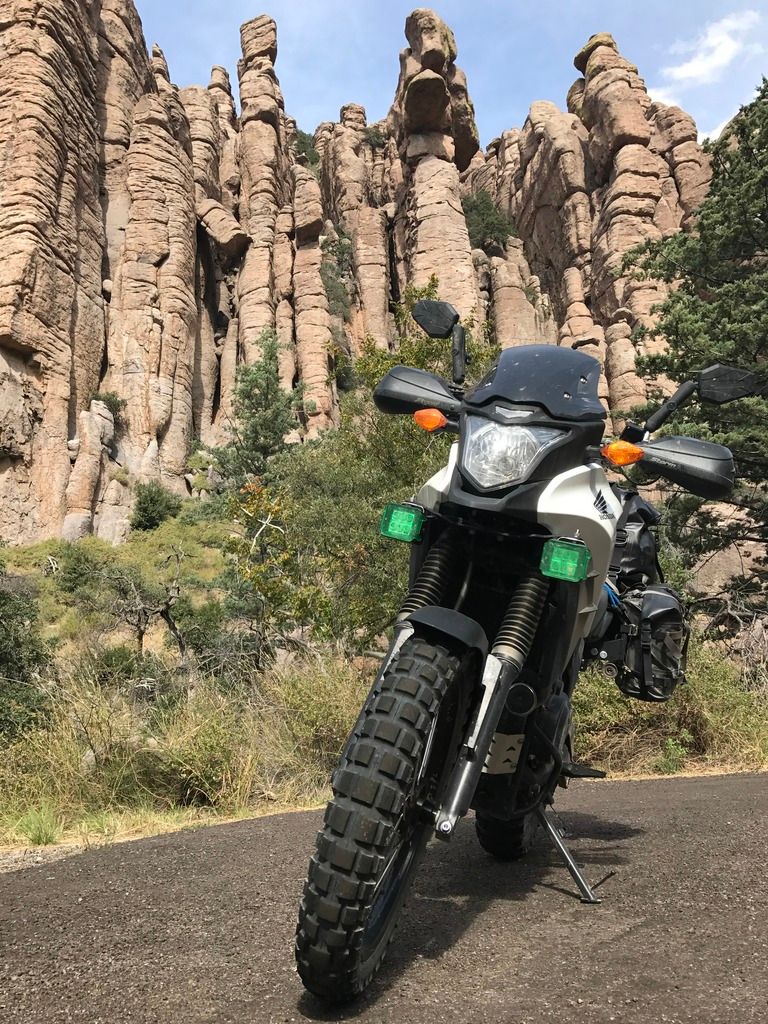 Again, I took Pinery Canyon rd over the mountains to Portal, AZ. This time, I took an alternate side loop that included Paradise, AZ.
Looking back down Pinery Canyon
The area behind my bike in the pic below was the most fire-damaged I saw along my route. I had not noticed the extent during my last ride through here.
I have an inkling of why they decided to call it "Paradise".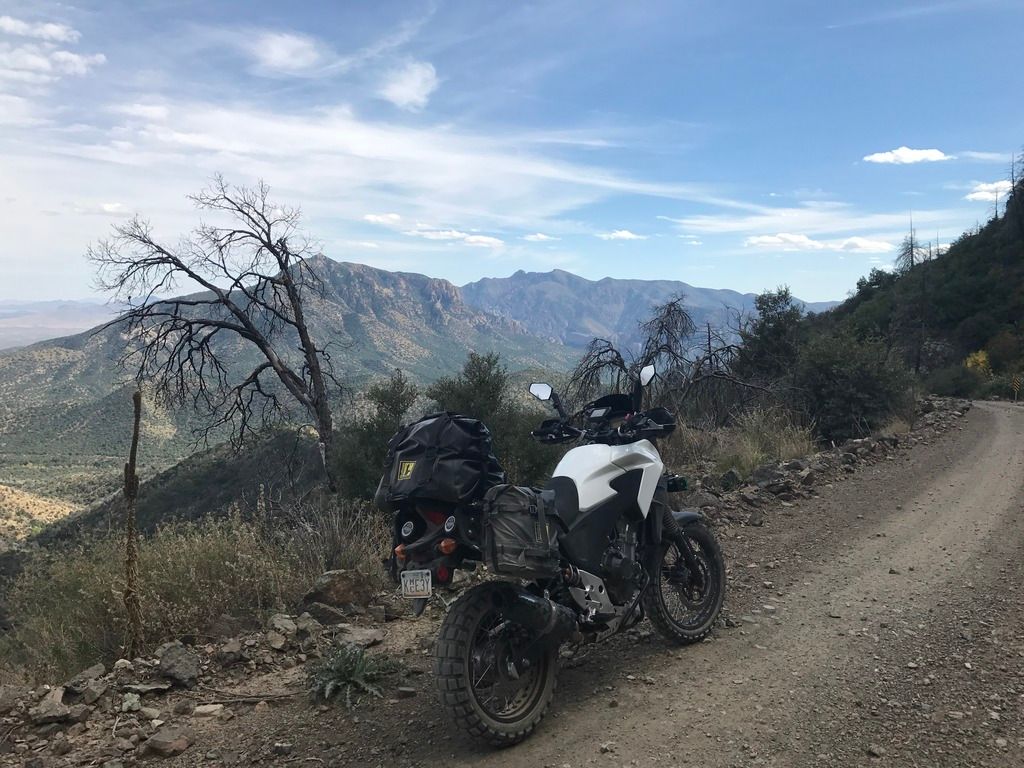 I had a nice lunch at the cafe in Portal, then hit the road South for Douglas, AZ to refuel.
Monument to Geronimo's surrender
Tee-Dubbing: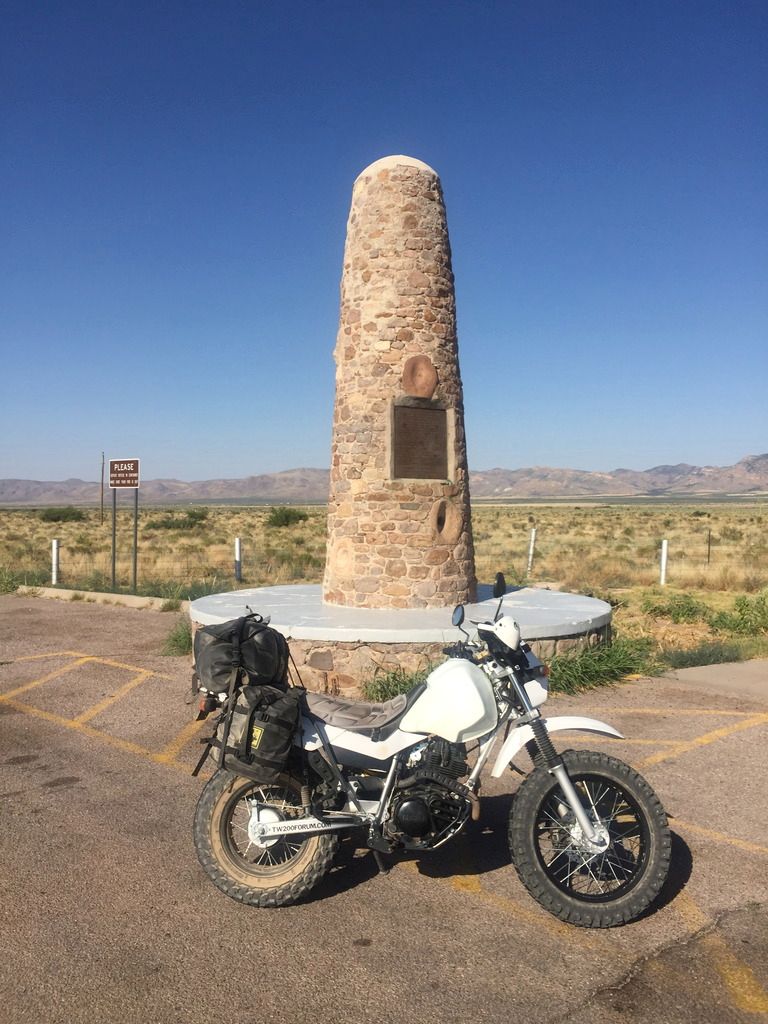 CBing: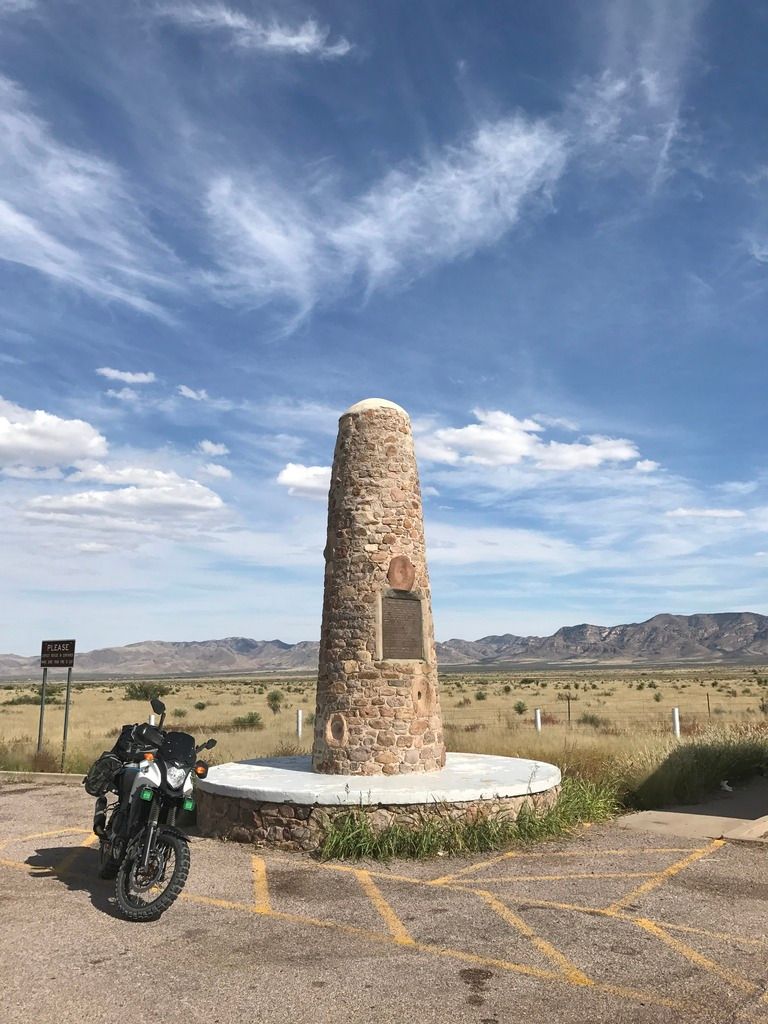 After refueling in Douglas, looking back up towards the Chiricahuas.
No forest fires this time!
Tee-Dubbing:
CBing: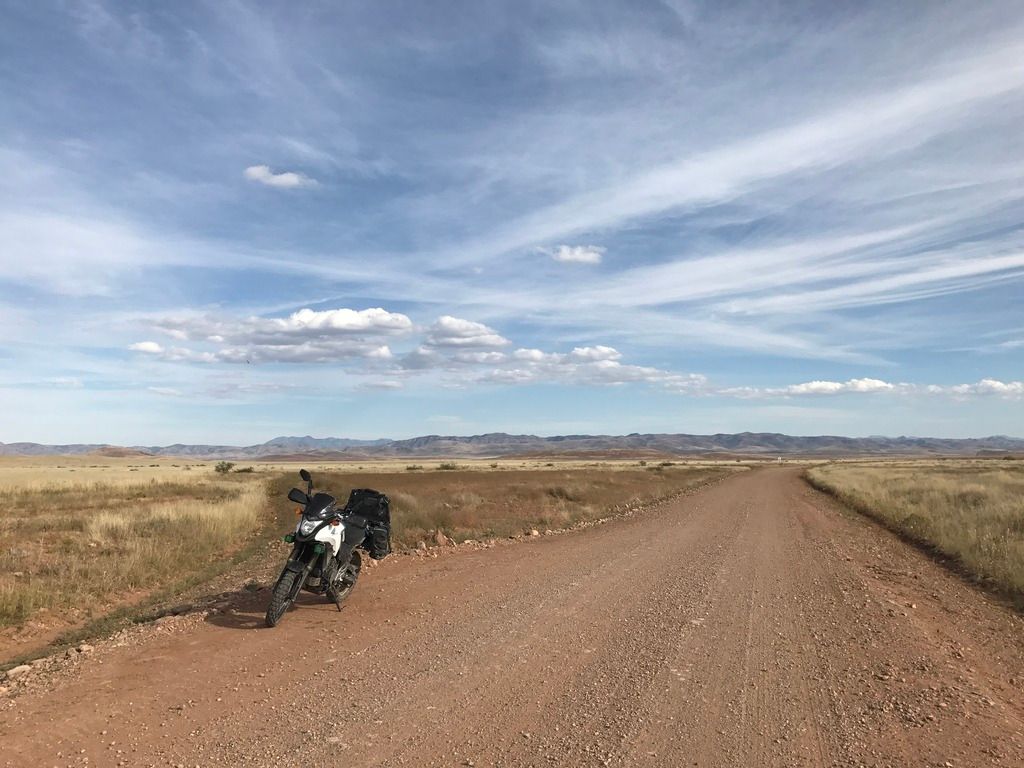 Inviting hills...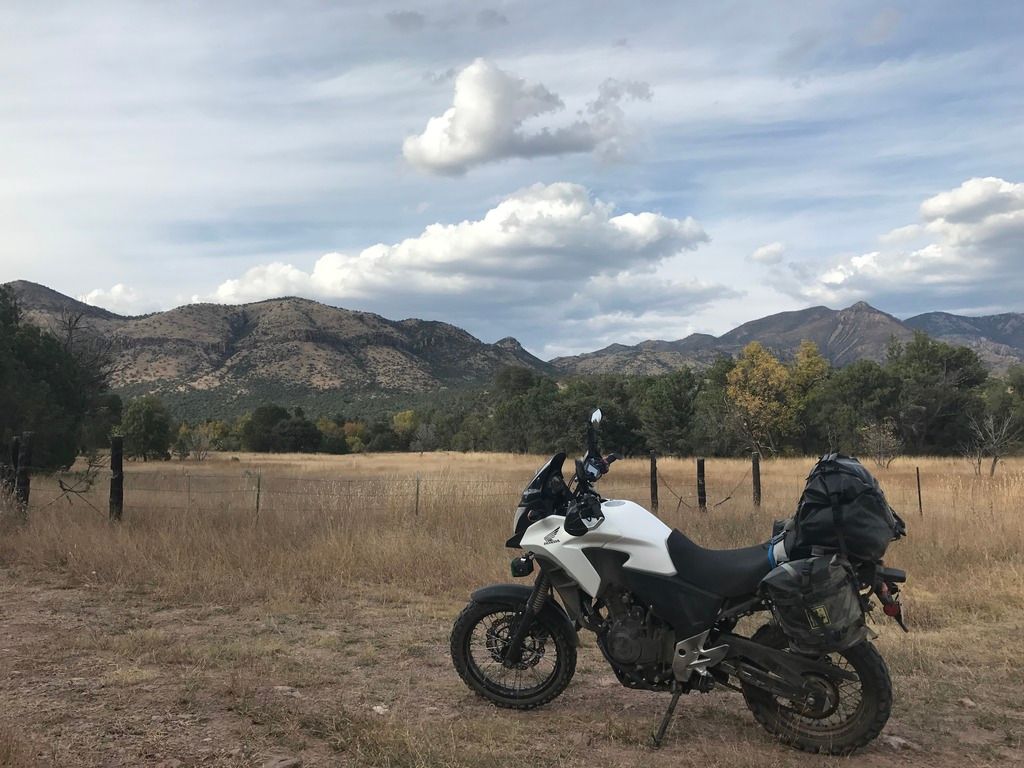 I found another great campsite in Rucker Canyon, and had a very pleasant evening.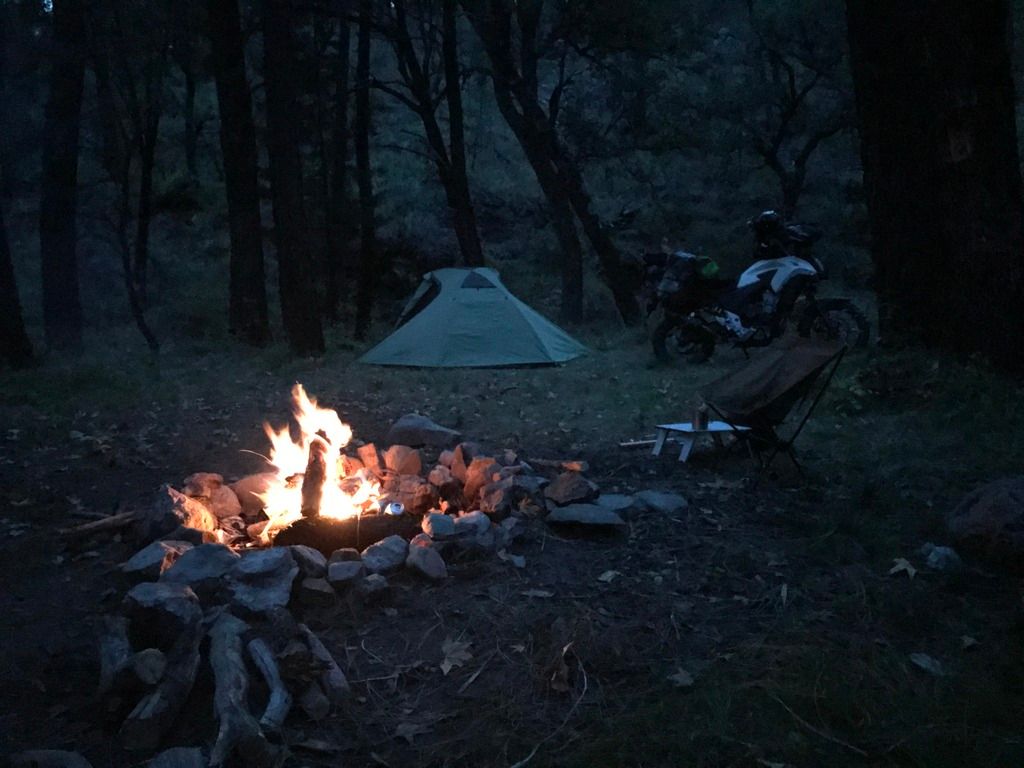 Continued below...