Discussion Starter
·
#1
·
Hello all,
I've been getting parts together to install a new clutch and a kick starter sometime in the not to distant future. I want to make sure I get everything I'm going to need on my next order. The Kick starter parts are from used bikes so I am wondering if there are any parts that commonly wear out that should be replaced with new. (diagram below)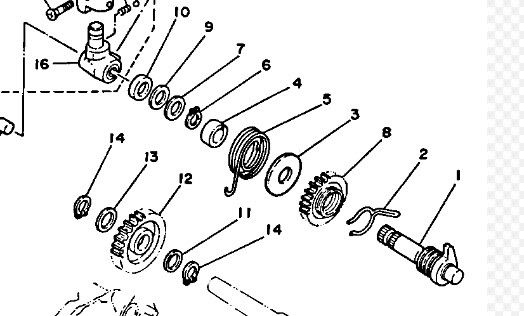 Also I will have new springs, clutch plates, friction plates and gasket. Do I need replace any nuts or washers too? (diagram below)
Thanks for your time!!