Discussion Starter
·
#1
·
several issues took me this route..
1 ) rust on the frame..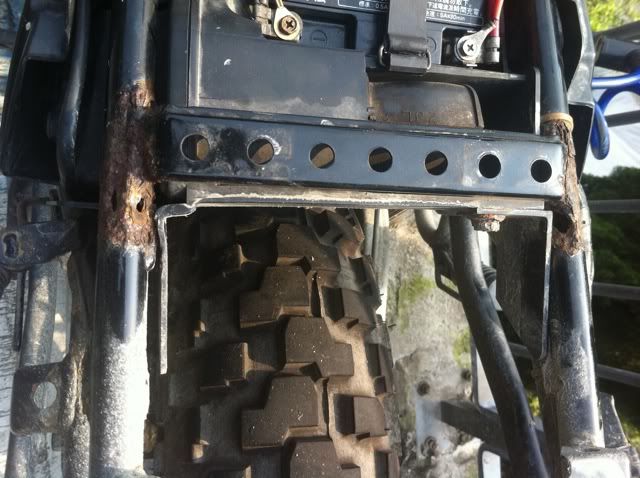 general ugliness with wiring - and whatnot brackets...
2) a "wobbly" box - massive UGLY support bars - yet stupidly flimsy where it attached to the Givi plate.. felt like it could fall off at any minute!
Blair Gunship kindly pointed out that it would be easier to fix the tube if I put a rod inside -
which we ( he )
developed into this idea..
the support is now inside the frame..
the supporting rod goes all the way into the frame to the "bend" where the tank attaches...
and this is the (nearly) finished job
- just a bit of tidying to do on the wiring...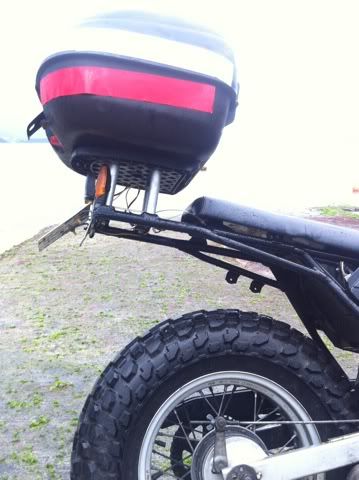 might put the tool box back on - thinking I might put wiring in there so she can charge her phone on the way to work?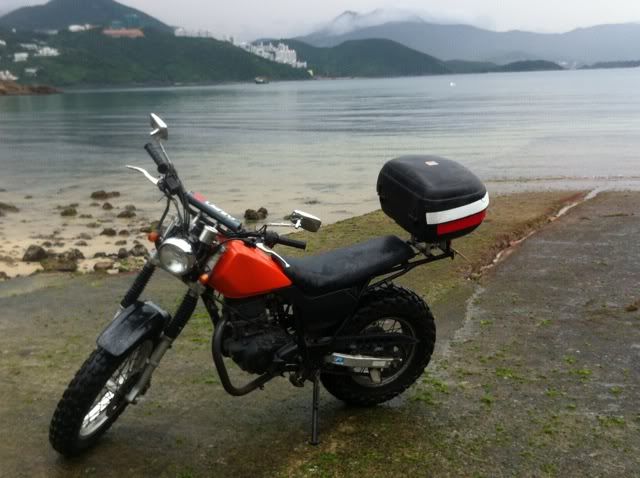 I just wanted to put it in order in one place - and hopefully inspire some people to try their hand as well - I guess all in it took me 4 or 5 half days to do - including my shoddy rattle tin spraying!
looks much better I think!