Discussion Starter
·
#1
·
I finally bought the pannier system for my T'Dub's rear CycleRack. It is a really easy installation - a few holes to drill in your bags and few nuts and bolts to hold them on and then it's a simple hook on. This system is nice because it allows for an easy removal to service the rear, or simply if you don't need to run the bags for a while.
CycleRack has improved its design by replacing their original (and very cheesy) trucker tarp band with a better nylon strap & quick disconnect buckle. A great improvement!
Since mine is a working ranch bike not intended to have any fun with (that's the story I told my wife and I'm sticking with it), carrying "stuff" into the backwoods is pretty much a must. I have racks front and rear (yes, the front rack is useful since I pretty much only use it when I'm off-road (chainsaw tools, small gas can, and chain oil and it's a great spot for my cheepo manual can mounted on the bottom).
Once installed, I noticed that the front double-S hook was under little or no pressure with my bags empty and I suspect that it would rattle like the devil on my redwoods trails. Here's the mount - you can see the new strap to the back side of this right side mount.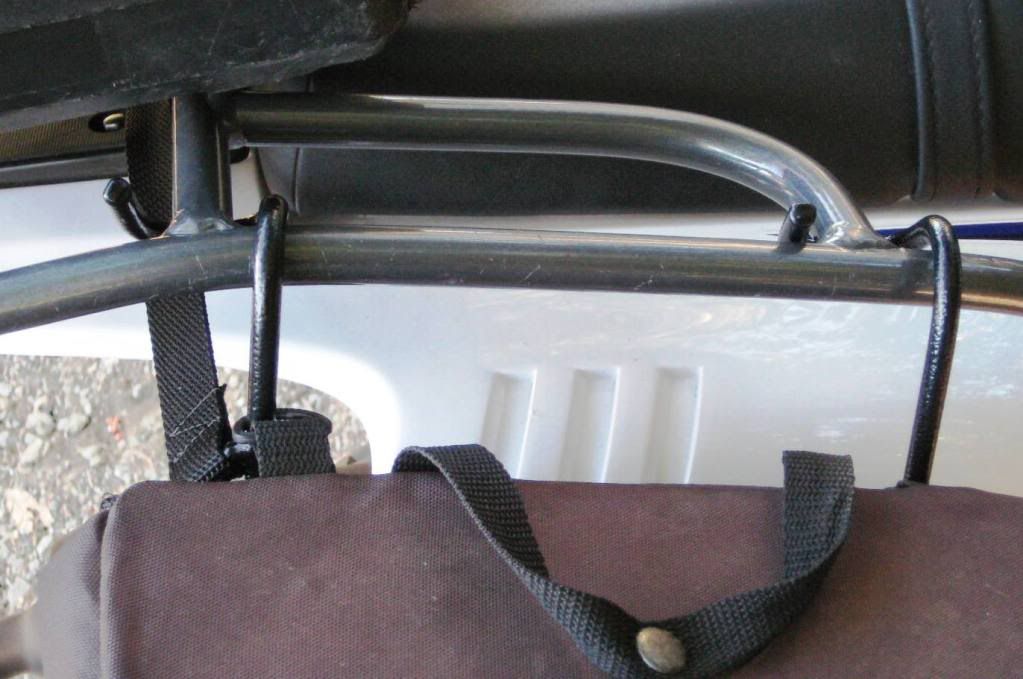 Loose as a goose.
I decided that I'd put some tubing on the metal hook to eliminate the metal to metal contact. I dug in my crap - uh, treasures - and located some old 1/4 inch soft tubing and used some dish soap as a slide agent to slip it over the tubing - sounds easier than it was though.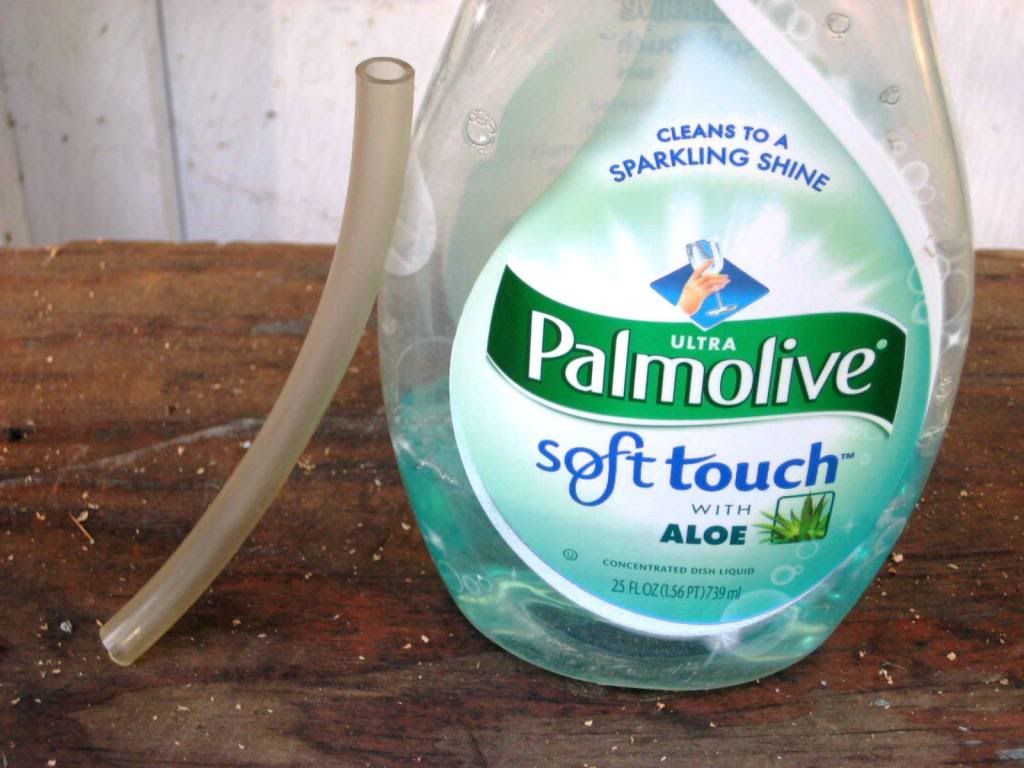 Put some soap & a few drops of water down the tubing:
And coat the SS hook with a bit of soap helps too:
Use rags to push and pull the tubing onto the hook - it goes on slowly but it will work: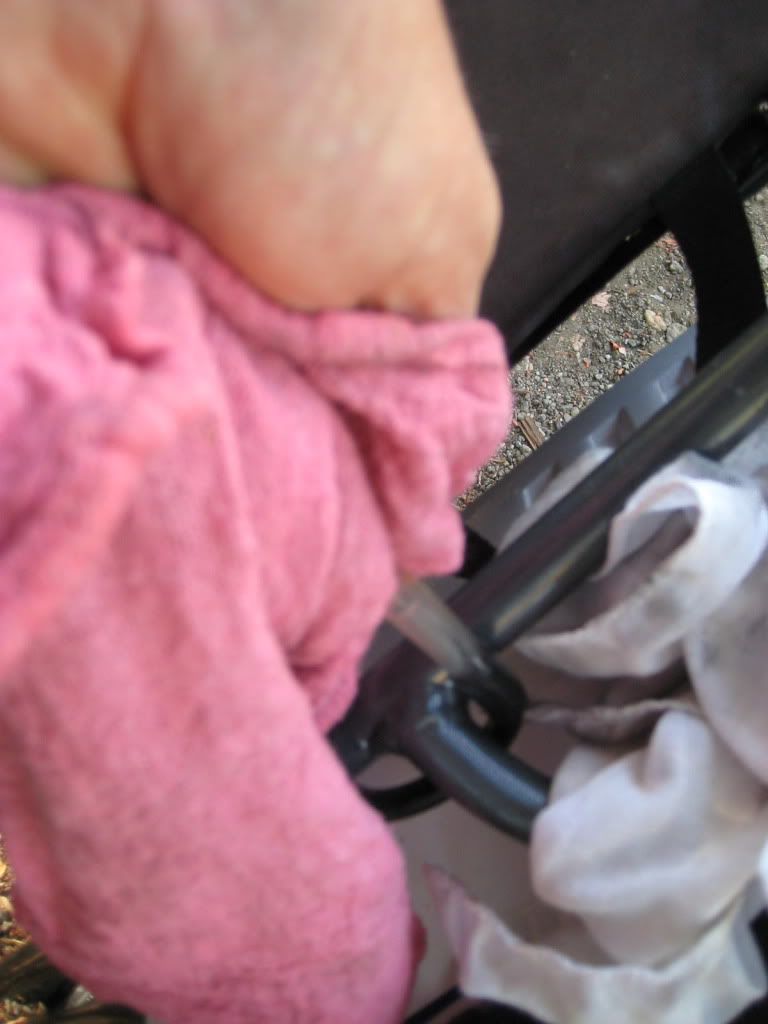 Here's the finished product: