Discussion Starter
·
#1
·
As I posted
here
a few days back, I had a devil of a time getting the top allen bolt out of the left passenger peg mounting bracket to install my rear Cycleracks rack.
Thanks to all for the suggestions, the advice really came in handy as you can see!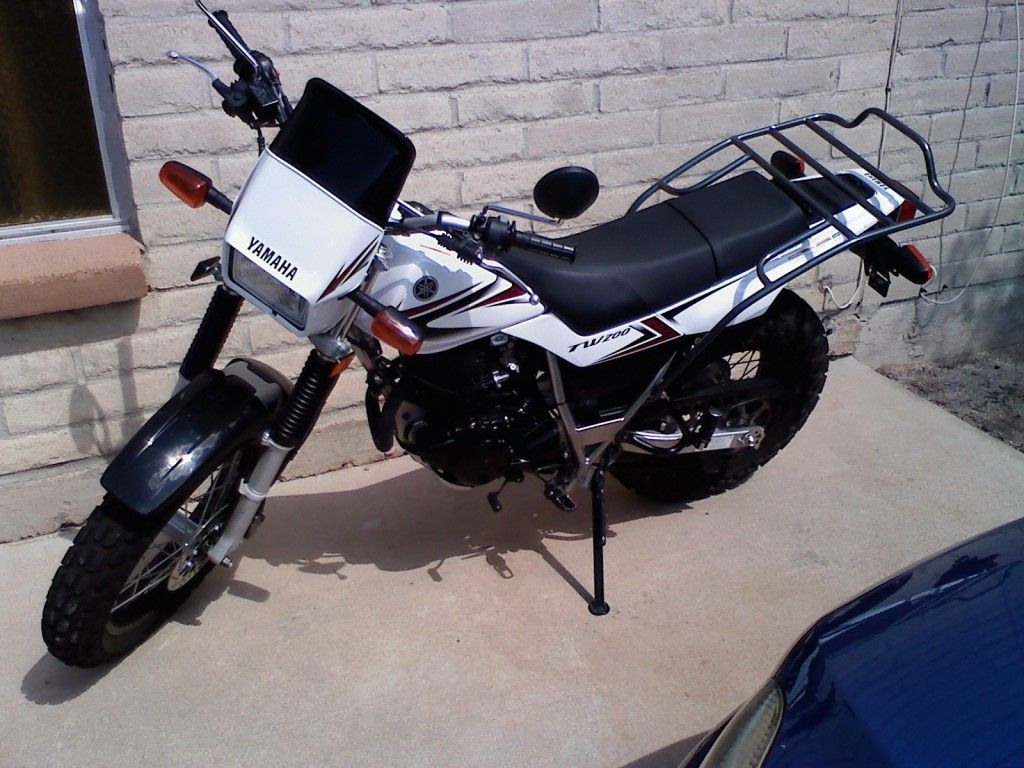 I got a new impact driver and rotary dremel-type tool out of it (already had the vice grips and safety glasses)
And even though the pic is a little fuzzy, I think you can see that the offending bolt was thoroughly punished for it's unwillingness to cooperate
I didn't have time the last few days to try and work on that bolt, but I did make a point of putting a few drops of Break Free penetrating oil on the bolt every time I walked by the bike.
Today I started by cutting a slot for a flathead screwdriver through the head of the bolt. I whacked on it with the impact driver for about 5 minutes but I made no visible progress.
I used a few adapters to put the impact driver bit on the end of a breaker bar and tried that, but it just wanted to walk out of the slot.
Then I cut two sides off of the head of the bolt so I could get a secure grip with the vise grips, and WHAMMO! The bolt finally broke free and I was able to back it on out!
After all of that the actual mounting of the Cycleracks only took about 3 minutes, and I couldn't be happier with the fit and finish.
Now I just have to figure out what I want to do for a cheapo topcase!