Discussion Starter
·
#1
·
Just returned from another great trip to the Alvord Desert, one of my favorite places to ride and explore! This year we will be meeting up with a group of Powered Parachute pilots and will camp, fly and ride the Alvord and surrounding area. Fun Stuff! This is a collection of everyone's photo's from the trip.
We left the Tri-Cities at 3:30am and headed south. We made good time until we were just about there, I pulled up the hot springs on the Garmin 478...told it to take us there and went back to playing with my phone while my father drove. I wasn't really paying attention and by the time we turned off onto the gravel road and started heading down it a ways I finally looked up and thought why are the Steens way over to the West of us? Dohhhh....I had accidentally picked the White Horse hot springs instead of the Alvord springs and we just drove a long way out of our way. :baldy We turned around and headed back down the paved road and to the Alvord Lake bed...a couple hours late now.
Here I'm holding the GPS unit....My bad :augie
Then we had to turn the motorhome around, good thing it has a little ground clearance.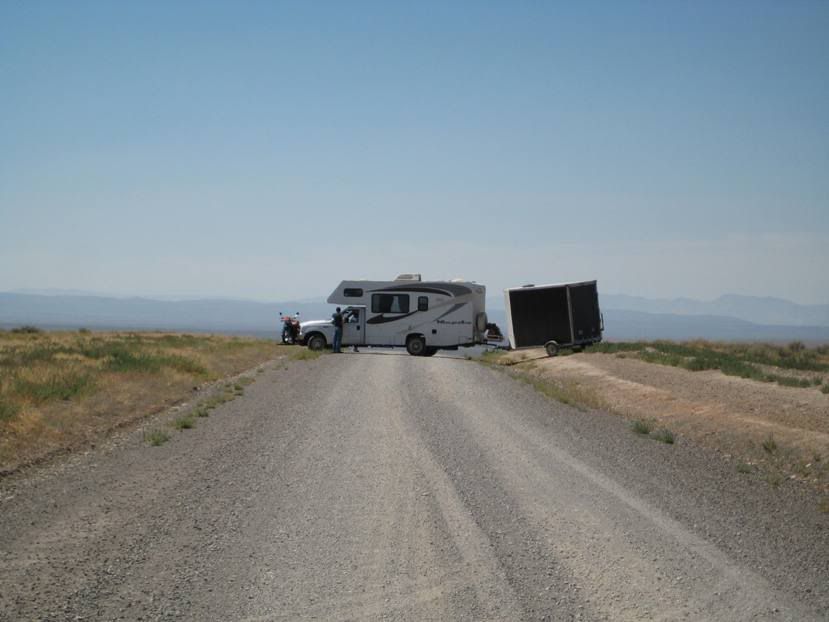 We set up camp for the night and played around out on the Playa for awhile. Felt great to be back on the lake bed again! :clap
The next morning we woke up and decided to head north to Mickey Hot Springs since the weather wasn't favorable for flying.
My cousin James had brought along a vintage 1971 Suzuki RV90 to ride on this trip. This bike has been in the family for a long time and is a Veteran of many desert trips. Although it's always been reliable in the past this time it made it about 10 miles from camp and seized up tight. Here James poses for a picture right after it locked up. We left the "fat thing" here, waypointed it so we could come back with the truck and James hopped on the back on Mikes TW200. On our way again.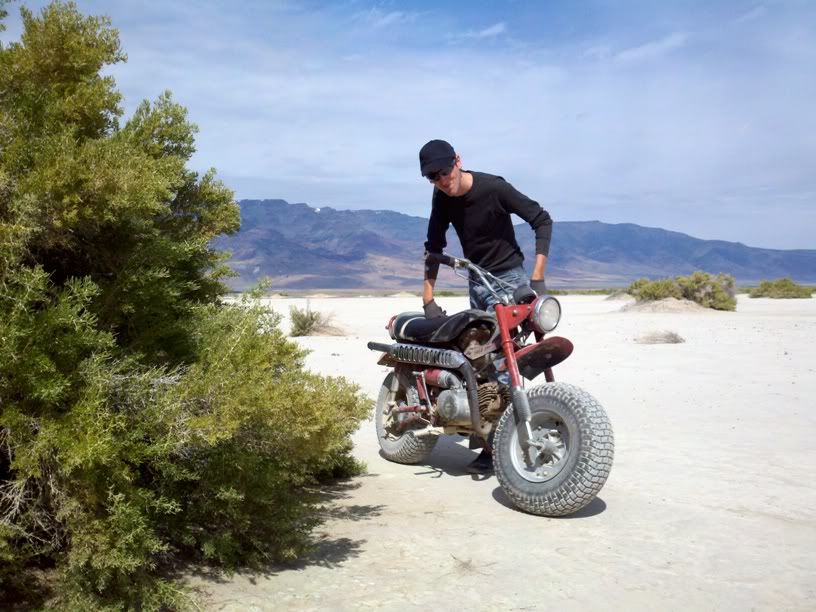 I stopped here on the way to Mickey Springs to get a couple pics.
Mike and James on the TW
Parked at the Springs.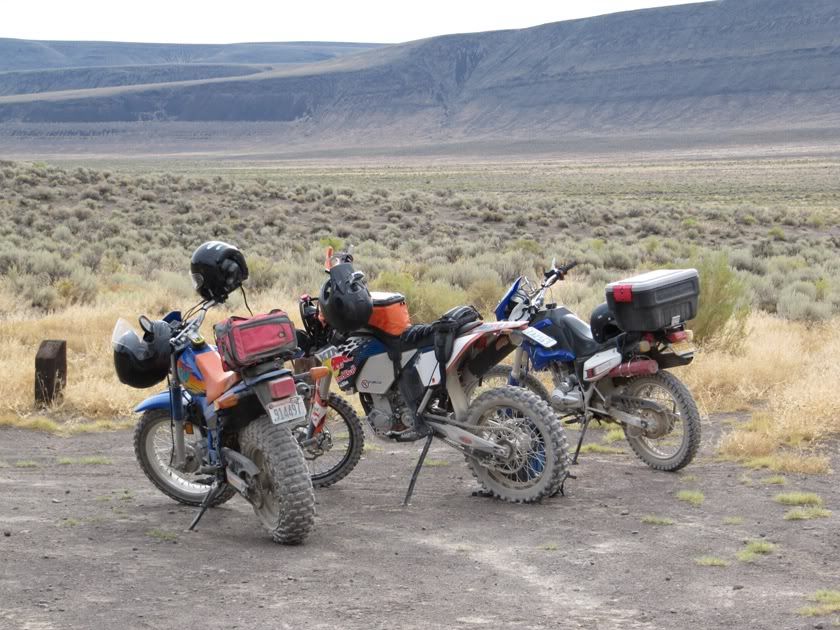 Mickey Hot Springs
Q checking out the Springs
Another Hot Pool. There are no soakable pools here.
This forum only allows a small number of photo's to be posted at one time. I'll break it up into smaller posts.
continued below...
Hodakaguy