Discussion Starter
·
#1
·

The EVS Sports brand is a perfect choice for those motocross riders and dirt bike enthusiasts who love testing their limits and want to be on the safe side in extreme riding conditions. The company offers a complete product line of protective gear created by a team of dedicated professionals focused on keeping extreme sports athletes safe and injury-free. With more than 30 years of experience in the field, EVS Sports has become the leader in innovation and advanced technology, offering a wide range of rider protection products covering all aspects from head to toe.
At MOTORCYCLEiD.com, you can find the complete collection of EVS Sports gear, including helmets, knee braces, neck supports, chest and back protection, gloves, belts, jerseys, and so on. The company continues experimenting with new materials, hinge technologies, and frame structures to create even lighter, smaller, and stronger protective gear. Here you can find some of the new arrivals in the EVS Sports catalog:
EVS Sports® - Men's Comp Suit - MOTORCYCLEiD.com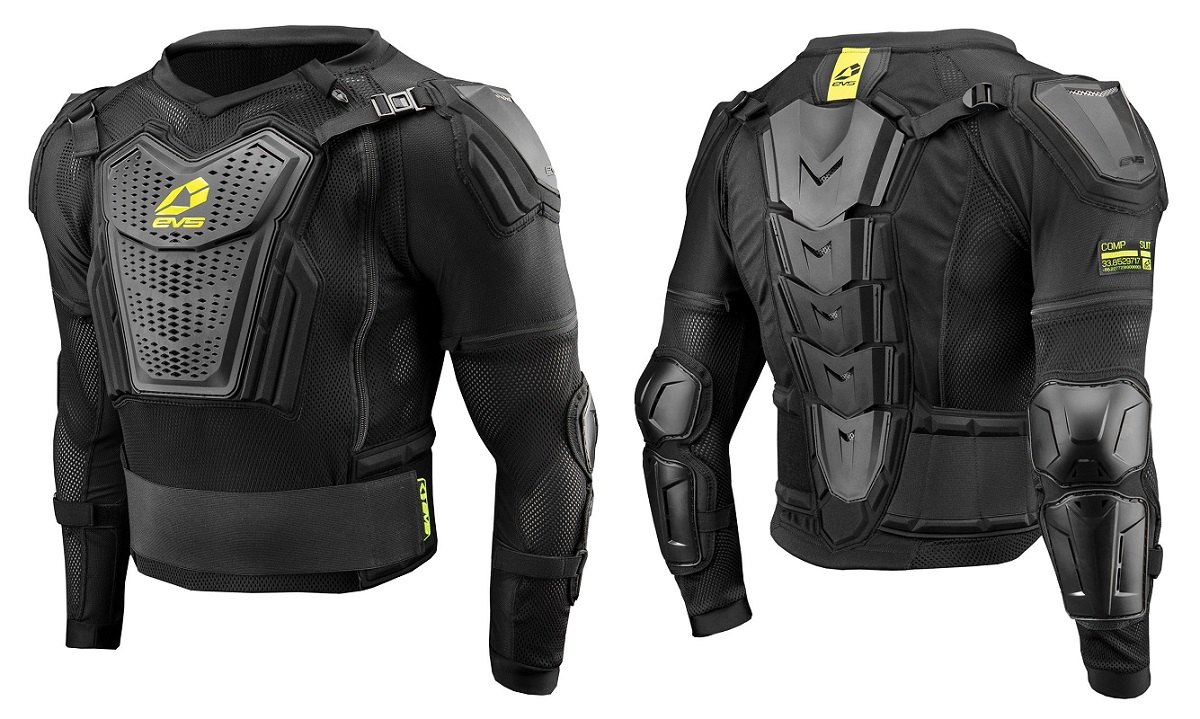 Features:
Offers full upper body protection and breathability for all-day comfort
Side zip design allows for full roost protection
Removable sleeves
Hard plastic chest, back, arm & shoulder protection
Full torso & elbow protection
Full articulating spine protection that moves with you
Lightweight ballistic fabric with mesh stretch panels for superior fit
Neck brace compatible
Built-in compression belt for added lower torso protection
CE certified model offered to the European market
EVS Sports® - F1 Roost Deflector - MOTORCYCLEiD.com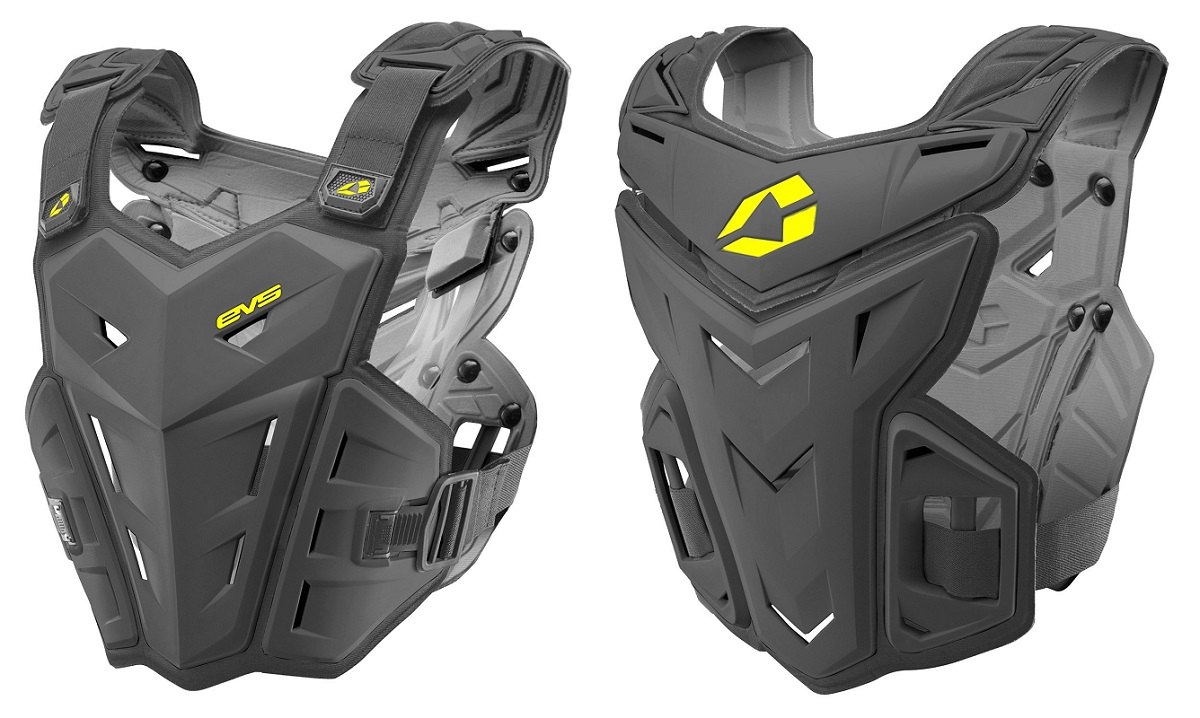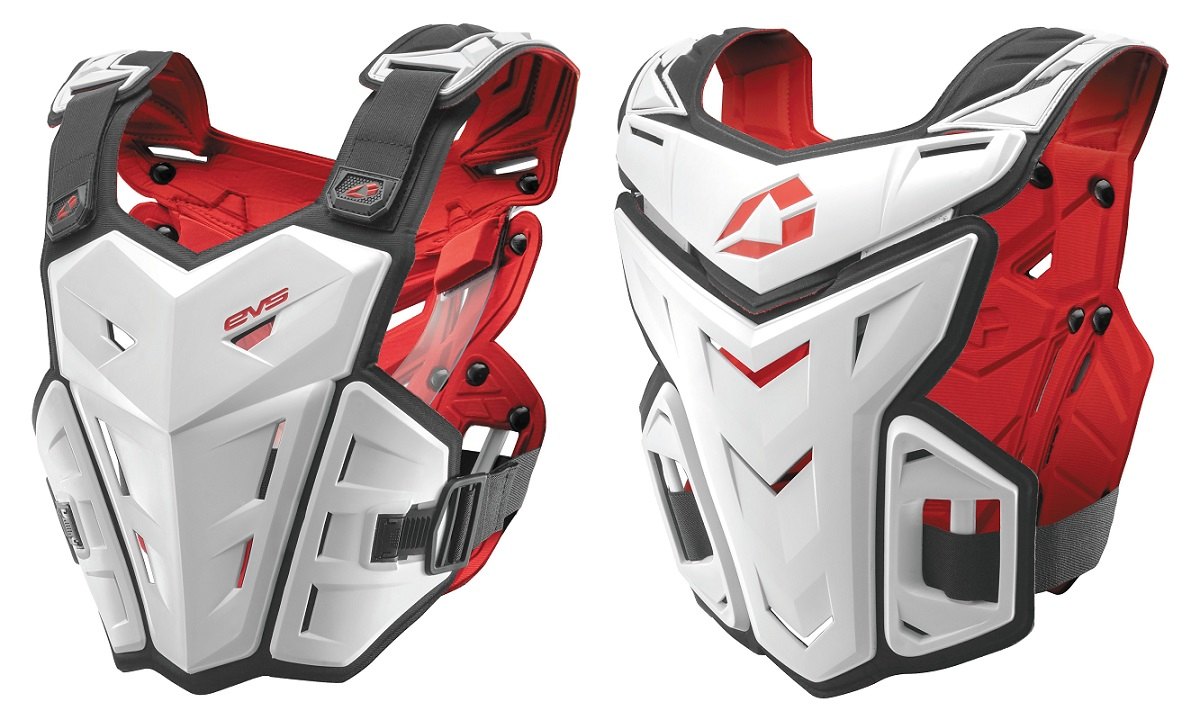 Features:
Lightweight impact resistant injection molded construction
Modular design allows for different configurations depending on the user's preferences
Adjustable shoulders & removable back plate
Click-Tec front closure system ensures adjustability and secure fit
Multiple vents and air channels offer maximum ventilation
Neck brace compatible design
Designed to be worn above or under the jersey
Plush bio-foam liner
EVS Sports® - Air Kidney Belt - MOTORCYCLEiD.com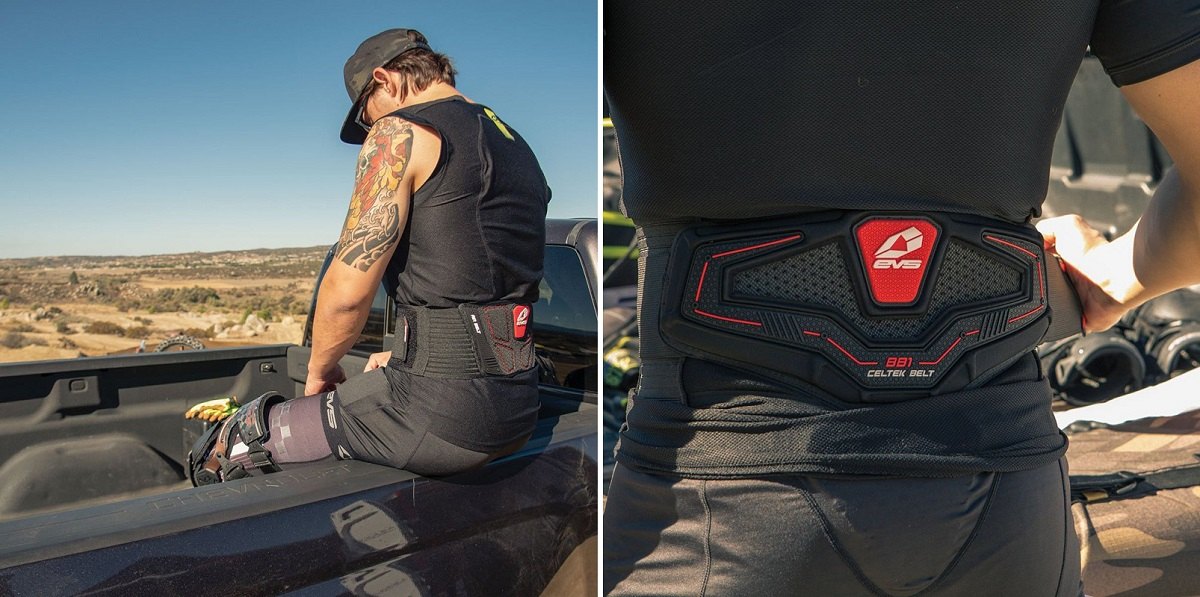 Features:
Provides lower back support and added stability
Lightweight breathable construction
Perforated bio-foam main support with TPR reinforcement outriggers
Medical grade elastic for improved compression
VS Sports® - Web Pro Knee Brace System - MOTORCYCLEiD.com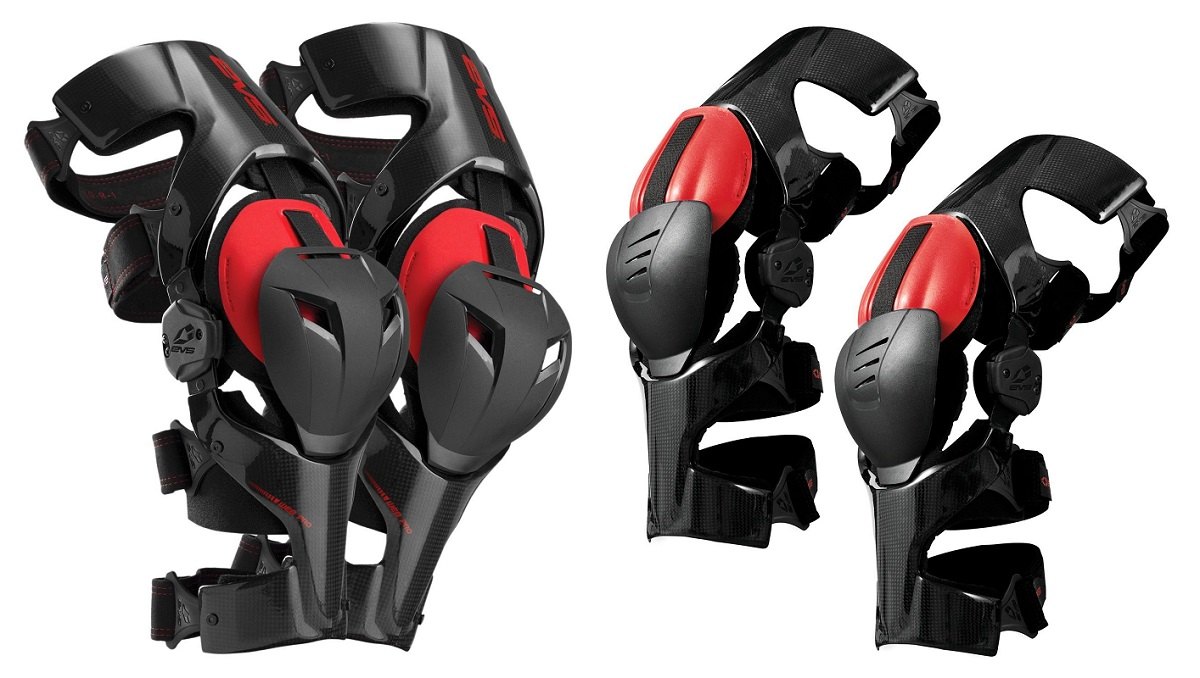 Features:
designed to be smaller, lighter, and stronger than the original Web Knee Brace
Twin wall carbon fiber frame for maximum strength and rigidity
Patented Tru-Motion 3.0 anatomically correct dual alloy hinges mimic the natural motion of the human knee for increased comfort and connectivity to the bike
Dual Defense full coverage knee cup
Adjustable hyperextension lockouts
Sharkskin neoprene liner reduces brace migration
Modular strapping system
Compression comfort cuff
If you want to browse the full catalog of EVS Sports products at MOTORCYCLEiD.com, please click the button below:

Click the image to enter the product page for more information.
If you have any questions, feel free to contact us here or call our tech specialists at 888.903.4344​