Discussion Starter
·
#1
·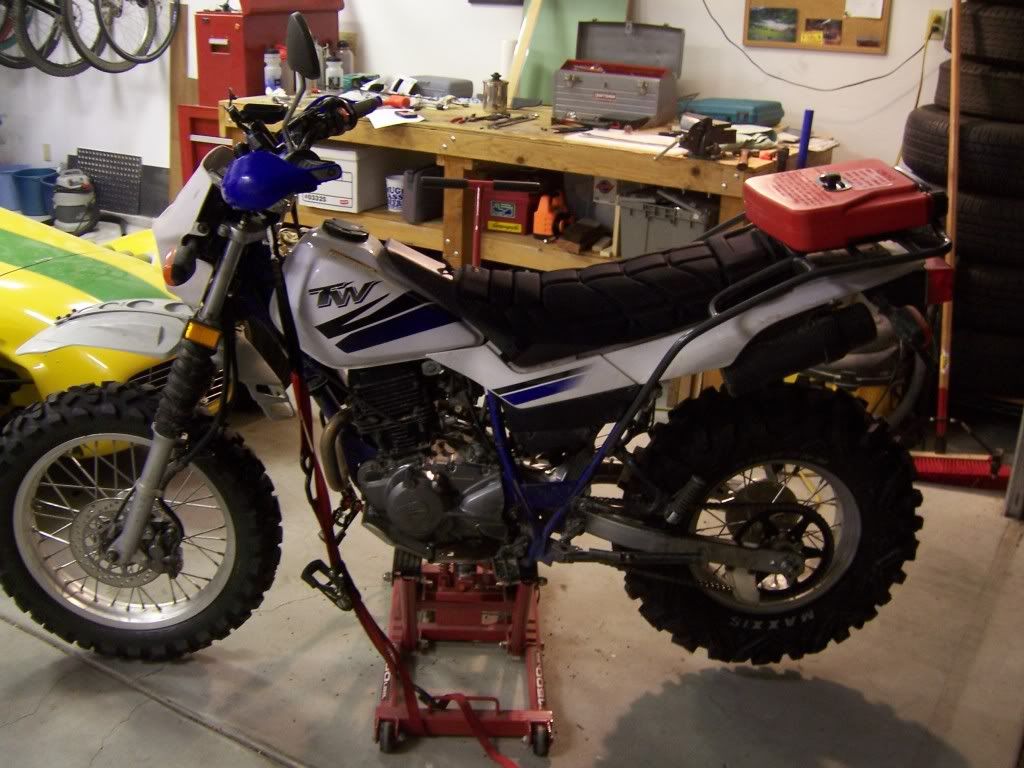 Ok, no seat time but bike is back together. Thanks to Colby (villageidiot) for coming to rescue after my friend proved extremely unreliable. My trip to DV had to be delayed until next wednesday.
Colby welded up a 3" stretch, and now the bighorn is very happy and not rubbing. I utilized the stock brake rod, and added drum brake arm from a ttr225. I had purchased a Yamaha Virago XV750 brake rod, but it was too long. So I made the other one work. Figured I'd run the swingarm for my next trip then pull it apart and get it powder coated.
BTW- I need to run a 136 link chain with the 3" stretch and a jump to a 55tooth rear sprocket.