Discussion Starter
•
#1
•
Took the TW out for another gnarly trail ride today. I was really pushing my limits, and I dumped the bike four times, dinged the skid plate once. I credit my Alpinestars Bionic compression jacket for the only breakage being mechanical rather than organic! In retrospect, I really should have sprung for some good hanguards before tackling more challenging terrain.
Sorry brake lever!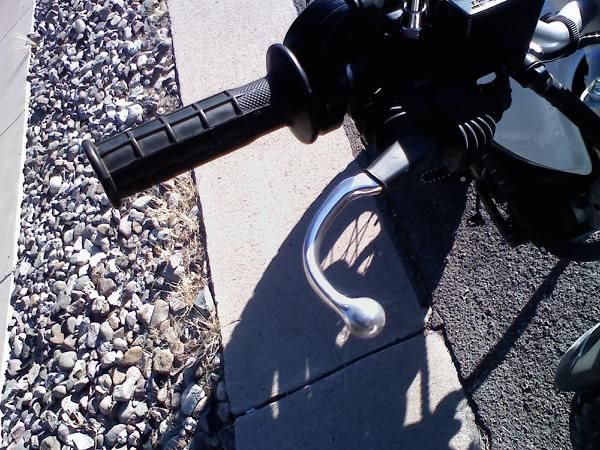 Who would have thought that such hazards might be lurking in this idyllic landscape.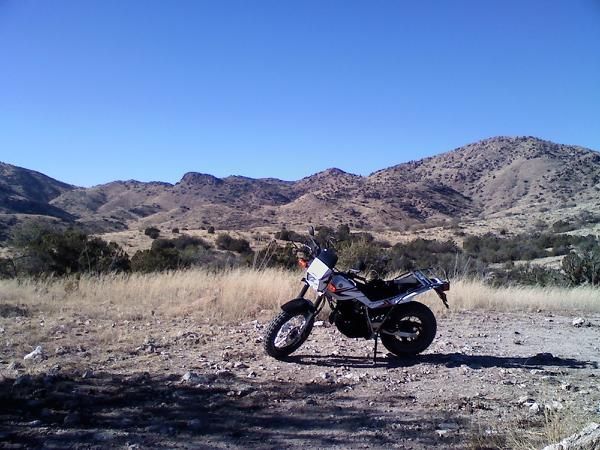 There were several stretches where the trail followed sandy washes. I've found that I can keep the bike up pretty well in sand by keeping on the throttle and just letting the bike go where it wants. On the way in this strategy worked well, but on the way back the bike wanted to go into a 2 foot boulder, that was one of the dumps. From the looks of the boulder though I can confidently say that mine was not the first motor vehicle to make its' acquaintance!
This is a stretch of the wash.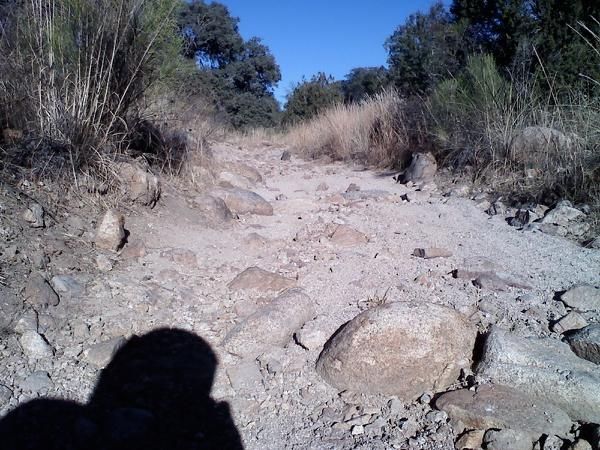 The real story of this ride was one epic descent. The steepness of it freaked me out a little and I dumped the bike twice on my way down. I've learned that I can control my descent much more effectively by engine braking in first, but my apprehension got the best of me and I grabbed the clutch a couple of times. Big mistake on both counts!
Here's looking down:
If you follow the topography there, the bottom of this hill is where all of those ridges come together at the bottom.
I hopped off to scout my route on foot and snapped these from halfway down.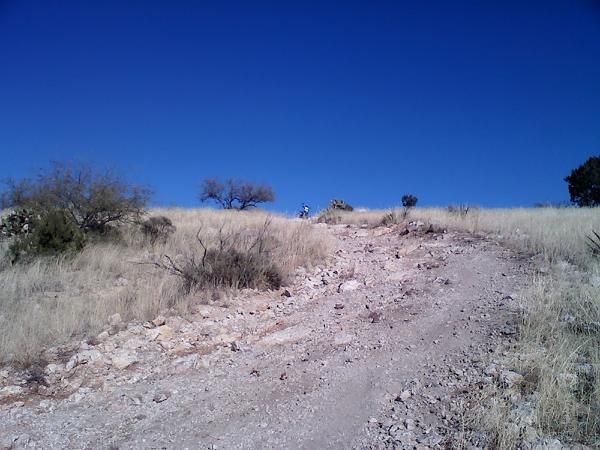 I took a much needed break a few minutes later and took this one looking up from the bottom.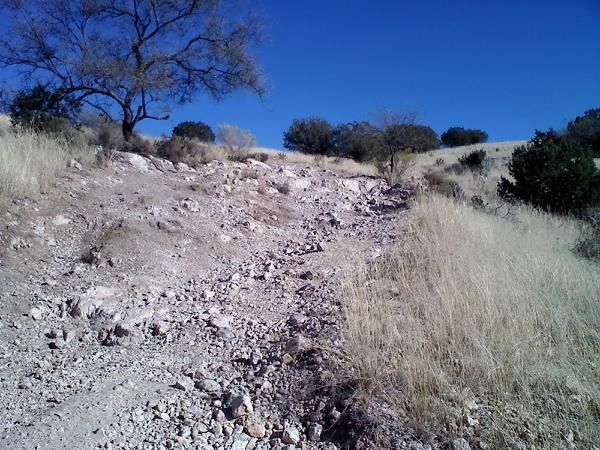 The funny thing is, even though I dumped twice coming down and dinged the plate once that's not where I bent the brake lever. About 100 yards down the trail I came to a fork and went the wrong way. Stuck in a dead end on a steep lateral hill I tried to back down to the side enough to make a u-turn. I maintained backing down, but lost the bike halfway through the 180 and it fell hard, basically inverting the bike on a steep incline. Not surprisingly, this completely flooded the carb and the bike wouldn't start for several minutes.
I should have snapped a few pics, but at the time this ride report was not foremost in my mind!
After the fuel stopped dripping, I was able to get it started and rode back out without any trouble besides that 2' boulder in the wash.
Despite dropping and damaging my bike, this was a hell of a fun ride and I learned a valuable lesson about trail riding that I should have known already: Don't stop on a hill!
I'm gonna try to just bend the brake lever back into place, but I guess I should plan on installing some handguards before heading back out. I know I was lucky that my clutch and brake controls kept working after 4 hard spills. This day could have gone much differently if the mighty T-dub wasn't such a glutton for punishment!