Discussion Starter
•
#1
•
Took the TW out for a ride after work yesterday along a few "Seasonal Roads" and up into a couple of the State Forest areas near where I live. I tried to explore a few places that I haven't been before. Leonard Hill state Forest supposedly has an old fire tower and I went looking for it. The roads were pretty washed out from all the rain, with lots of ruts and some areas of two-track actually looking more like a single track next to a small stream, but those chubby tires don't care.
Anyway, I did finally find the tower. It looks long abandoned, and the first couple tiers of ladder/stairs are gone.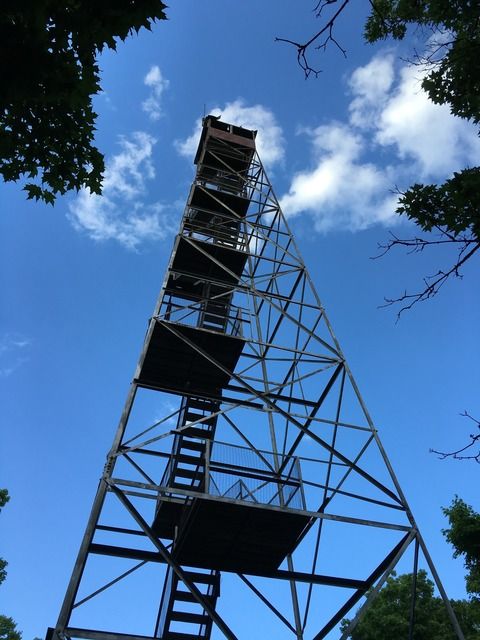 My curiosity, sense of adventure, and refusal to grow old gracefully eventually got the best of me, so I climbed up enough to use the stairs and go to the top. Absolutely amazing view, and I could really feel the tower swaying in the breeze. The floor was long gone at the top platform so I snapped a quick pic from the top step.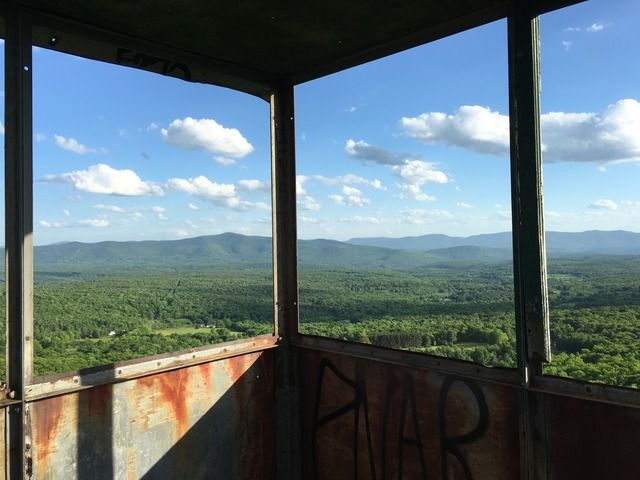 Spent the next hour or so taking the long way home. Turned out to be about a 75 mile round trip. A great way to enjoy a gorgeous afternoon.