Discussion Starter
·
#1
·
Afternoon, all.
Putting my 2006 T-dub on the market. Not an easy choice but my truck recently required some major work. Ate up a chunk of my reserves so I need to cover those losses. Last I heard it's still illegal to sell a kidney in the US and my future as a male stripper is not looking too hot so the TW is for sale.
It has just over 1200 miles and is in excellent condition. Starts/runs/shifts/stops well. Great rubber, great battery, new DID X-ring chain, new Sunstar 15-tooth front sprocket for lower revs/more top end, changed the case gasket when I swapped the sprocket, new oil (Amsoil synthetic), new oil filter, cleaned/oiled air filter, new NGK plug, new Pro-Taper ATV bars with more rise (will include stock bars), new ProGrip grips. No base gasket leak. I sanded, primed, and painted a Yamaha rack with bedliner paint for durability (picture was from before I mounted the rack). Clean title in hand.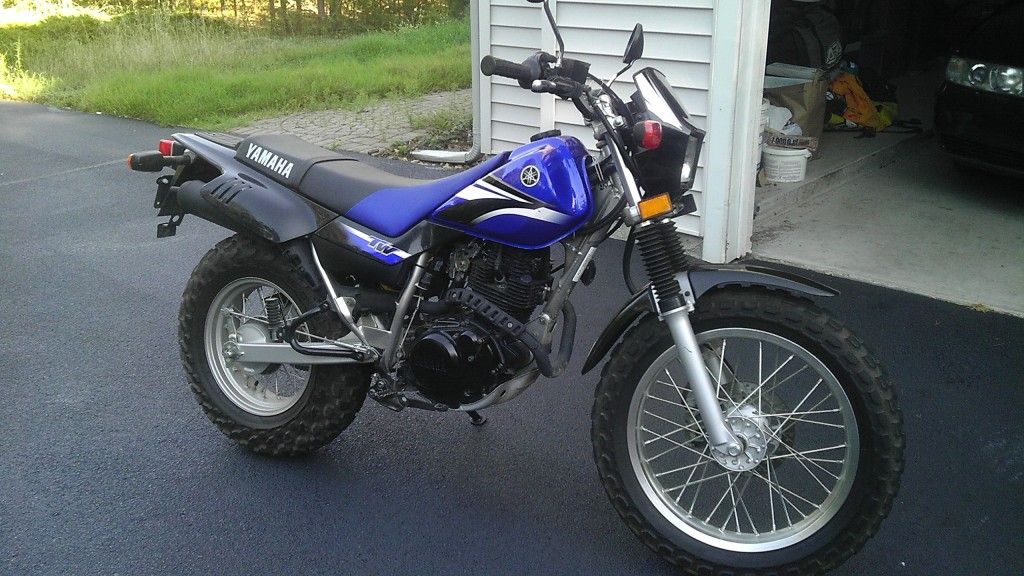 Asking $2700. Located in Holland, Michigan, about 30 minutes southwest of Grand Rapids on Lake Michigan. 3 hours from Chicago or Detroit.
I'm not getting out of the sport but the TW just doesn't get ridden as much as it should. I've really wrassled with getting rid of it 'cuz I'd like to keep it around, but sometimes life just doesn't give you as many options as you'd like. Please reply or PM me if interested. Can help with delivery if reasonable.
Thanks.
Snoop