Discussion Starter
·
#1
·
This was going to be a quick ride and report today....it turned into something very different for me.
I was excited when my 16 year old woke up early and said "Lets go ride today" cant get any better than that!
We headed to the 5 mile pass area southwest of SLC and began taking turns riding up into the hills.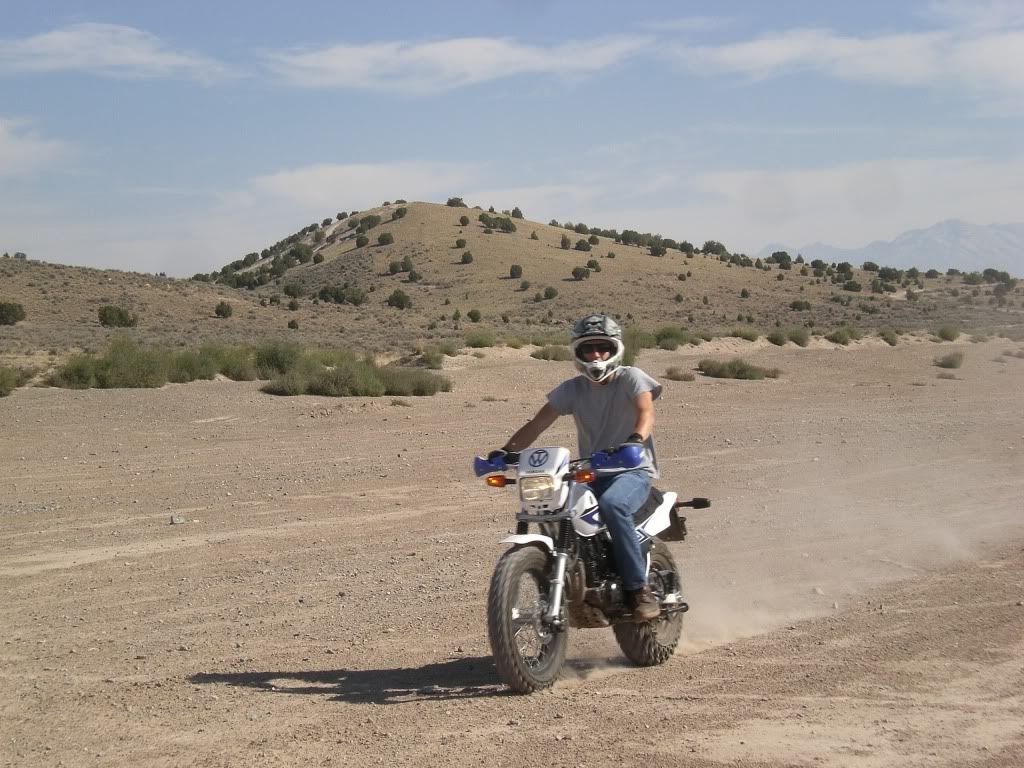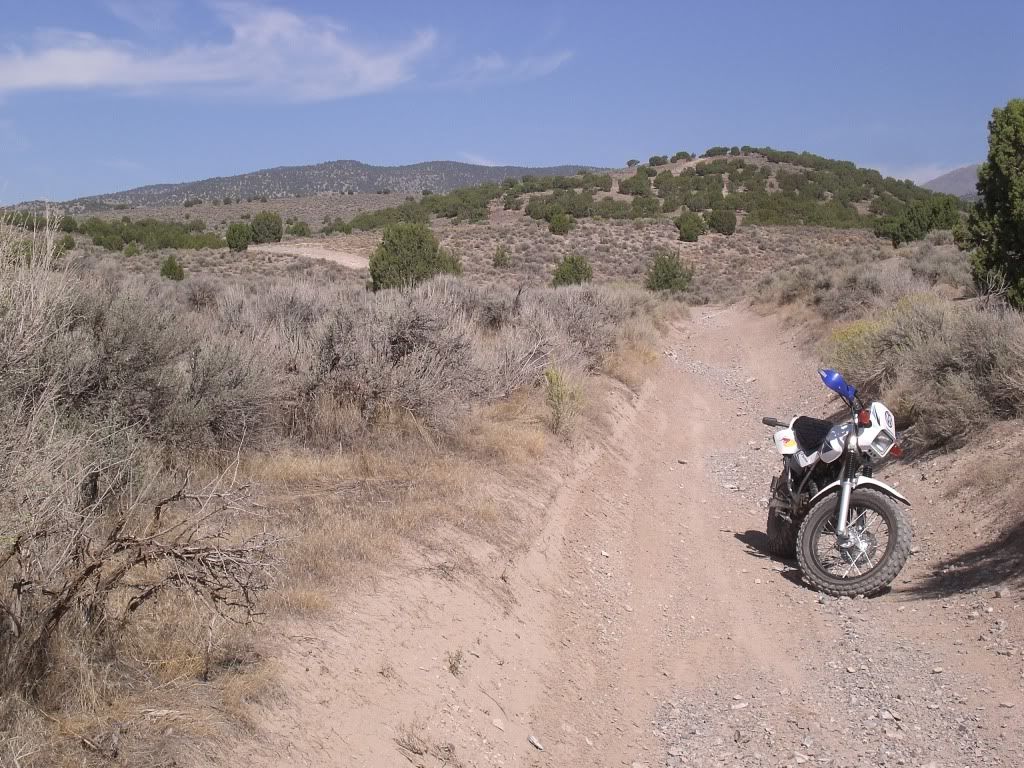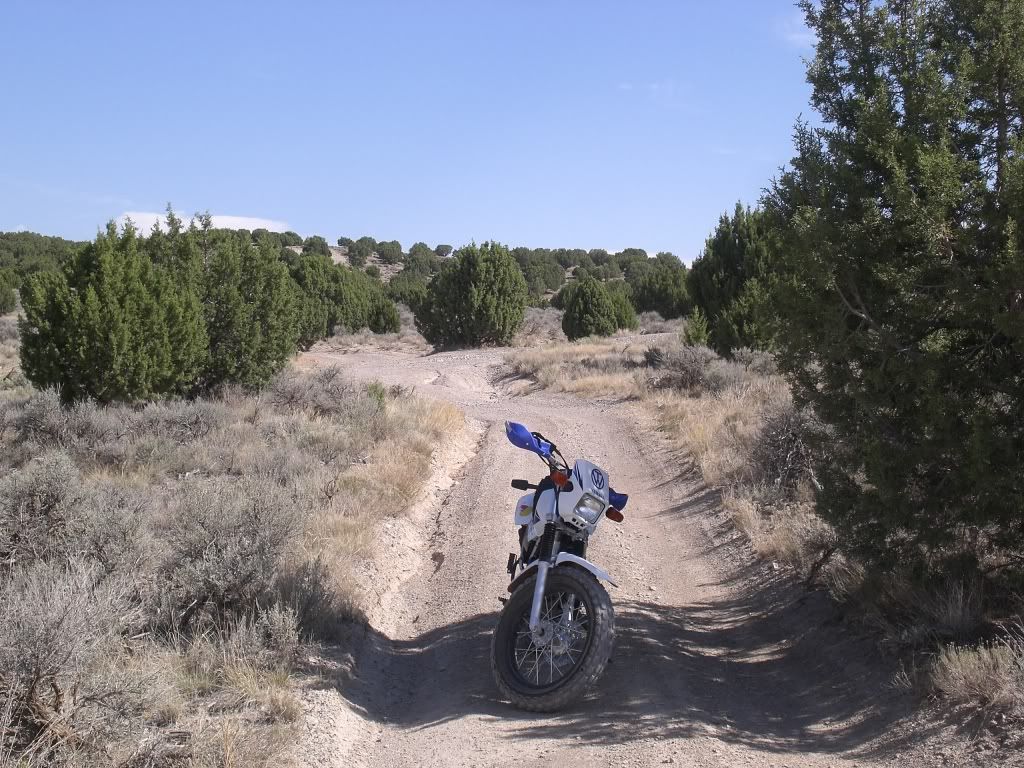 We swapped a couple of times...disclaimer - neither one of us have riding gear, with the exception of helmet, boots, jeans. (I will be fixing that shortly).
Eric my son, (new rider, just started riding when I picked up my TW a few months ago...I know, I know, having grown up on bikes, I am a terrible parent for not introducing my kids to motorcycles at an earlier age)
Anyway, he took off, now familar with the area and the trails, I waited at the truck, with our usual "laps" taking 30 minutes or so.
15 minutes into his lap, a girl on a KTM comes screaming out of the hills, slams on the brakes right at the road and sits there...I figured she was waiting for someone......she was.
First one emegency vehicle and then some more.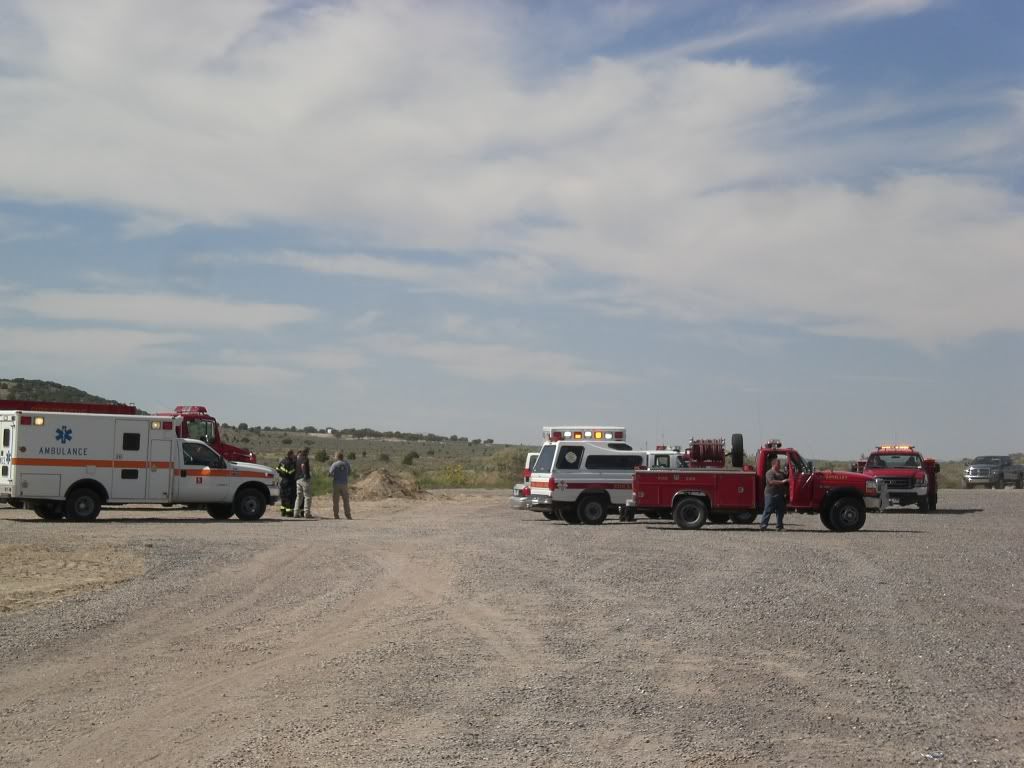 A few minutes later this arrives and lands just between the ears of my chocolate lab and just off the nose of my truck.
Then several of the first responders take off into the hills along with the helo, my son has now been out for approx 45 minutes. I wandered over to the sheriff and ask what is going on.
"Bad crash, biker down, very serious" is all they know, the girl came upon the wreck with several others and she was sent to the road to wait for the emergency vehicles, she did not not know color of bike, who it was etc etc.
As you can imagine, the parental mind starts to worry and wander....so I, along with several others hung around the remaining vehicles and after 1:15 my son along with several others came riding back to the parking area....what a relief.
Poor kid, was wondering "what the hell is my Dad doing hugging the crap out of me in front of all these people for??" To be honest I regretted not doing it before he left.
E had come upon the wreck well after it had occured, and watched as several of the injured riders friends attended to him while waiting for the responders. E was not sure of the injuries, but did say that the kid was in alot of pain etc.
Sorry to ramble on, but things can turn quickly as you all know for anyone of us, have a good thought for the injured kid and hug you and yours "before" the ride.