Discussion Starter
·
#1
·
I gave my TW something of a makeover today:
-Procycle high mount fender bracket with a white supermoto fender
-2" Powermadd handlebar riser
-Tusk D-flex handguards with black guards and white spoilers
-Shinko 5.10 244 "Goldenboy" front tire
Took the first two pics before mounting the new tire.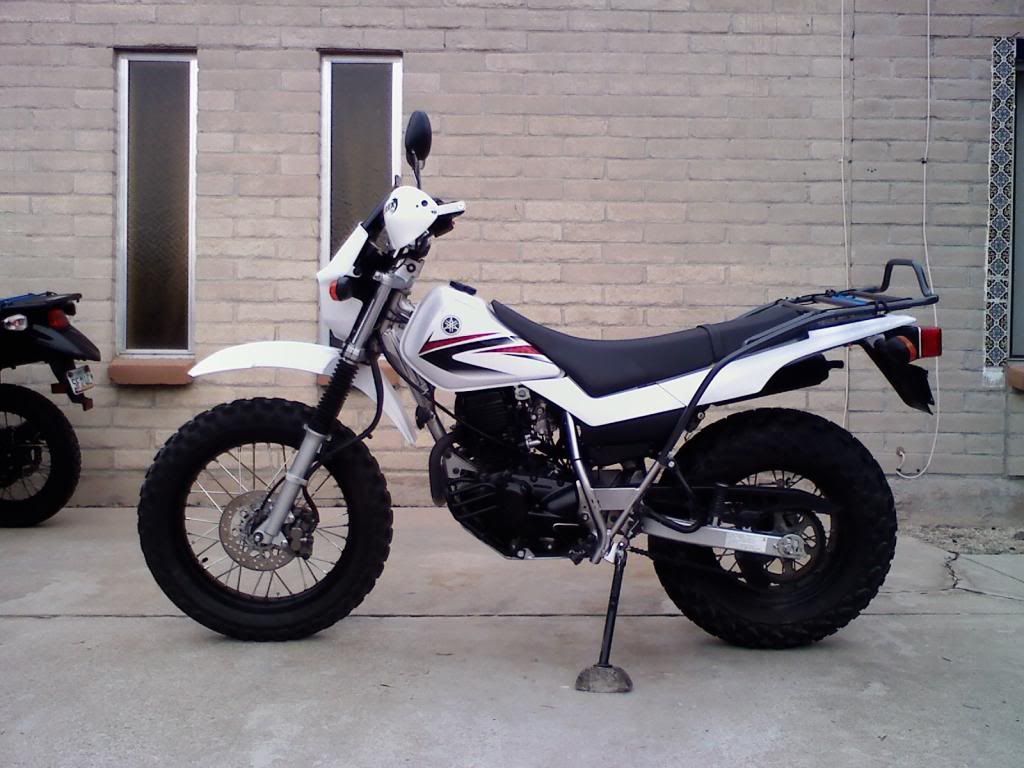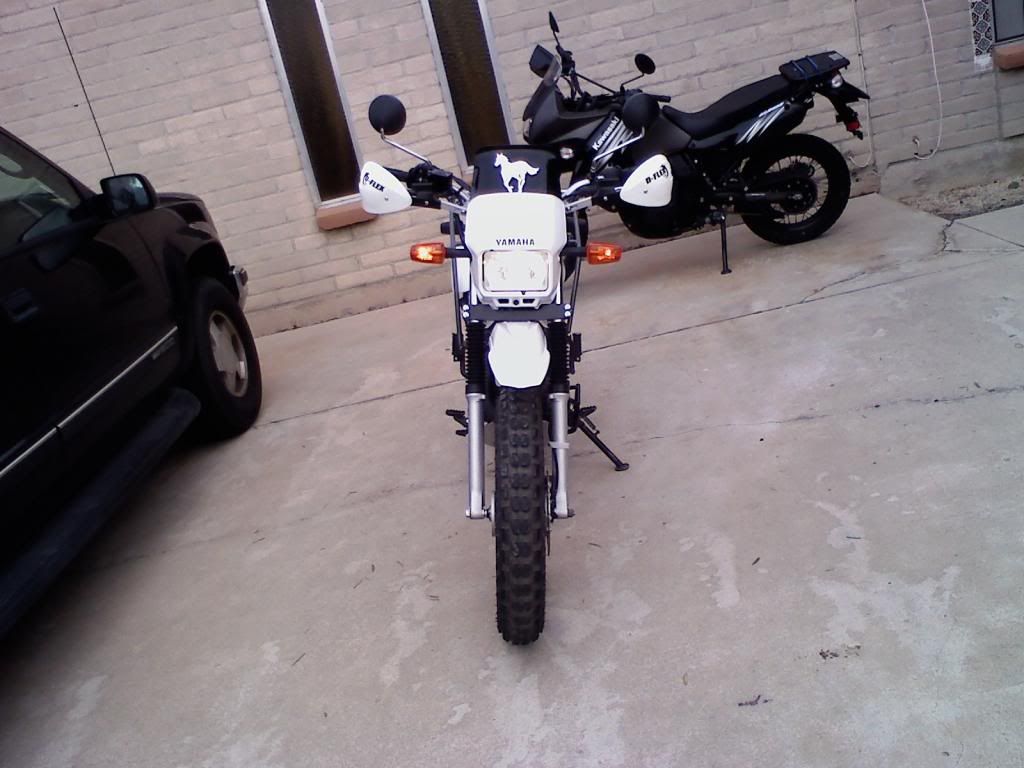 I was gonna wait on the 244, but I couldn't help myself so I went ahead and had it mounted up.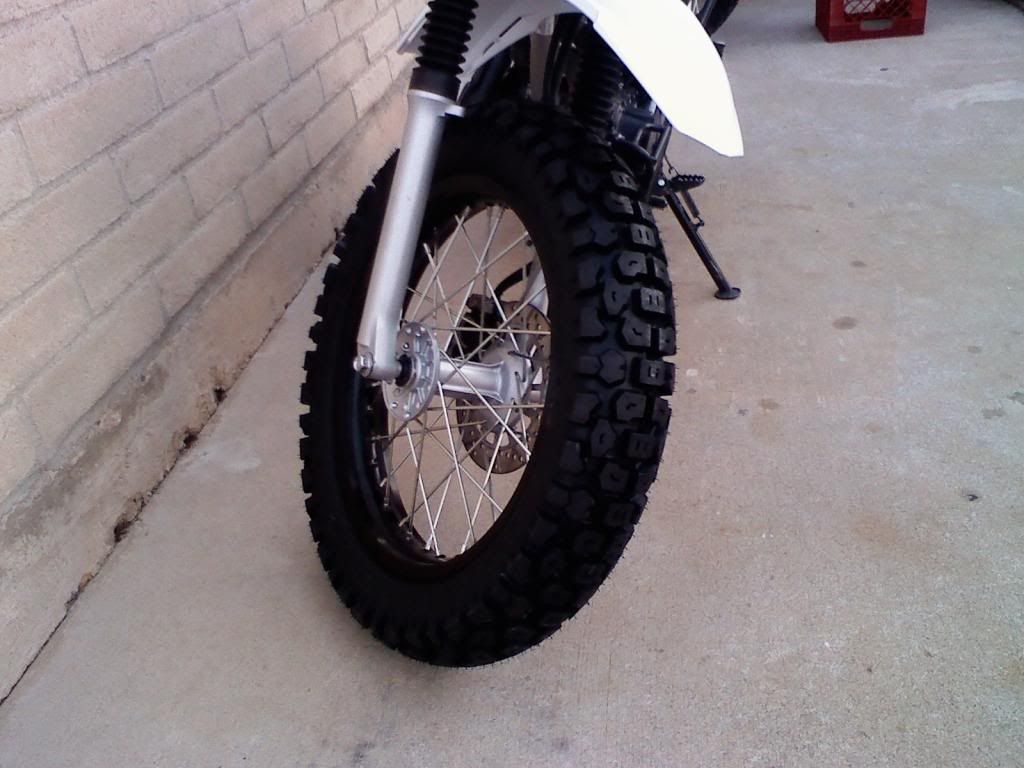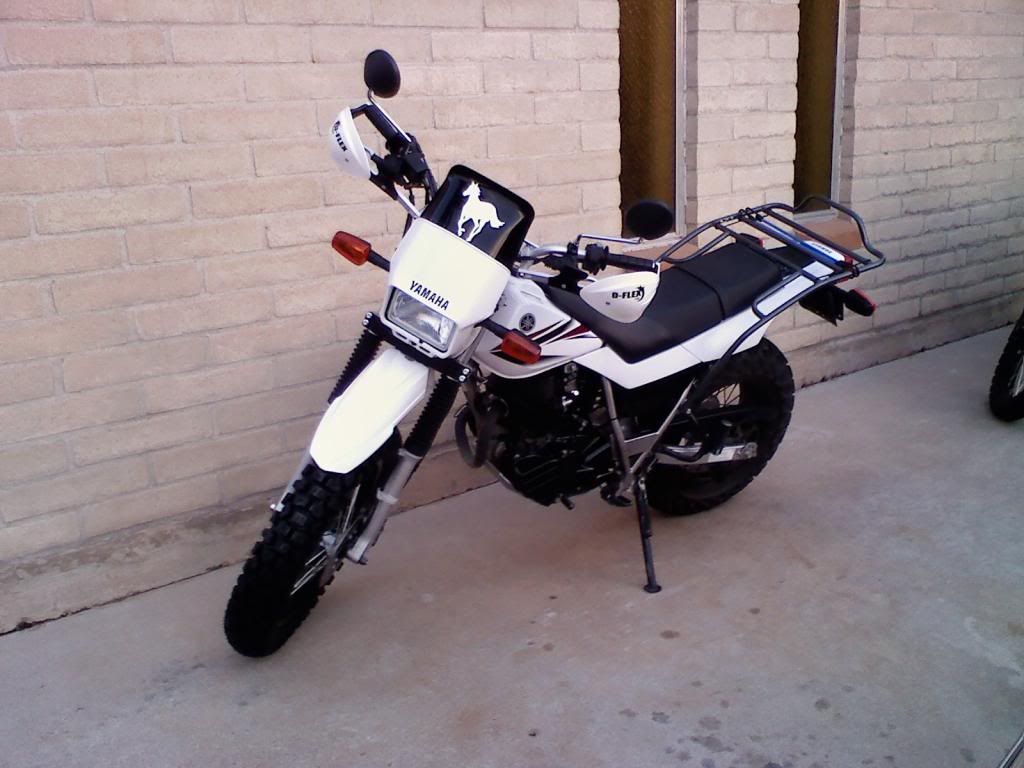 Took her on a quick spin up the alley to try out the add ons, and I'm pretty dang happy! It's great to be able to stand up on the pegs without hunching over, and although I'm not thrilled with the way that Shinko 244 throws gravel everywhere, I love the improved grip in the dirt. I can't wait to take a lengthier test ride!