Discussion Starter
•
#1
•
Today's ride report...
My buddy was supposed to come over from Portland for a couple days to prep ride for July. Then he got the sniffles and pussed out at the last minute. So I decided I'd just do the shakedown ride alone. Today's objective was to simply ride a full day with a week's worth of gear to see how many miles I would realistically cover and test the bike and gear under full pack mule load conditions. I would run a mix of asphalt, gravel road, decent 2-track, and rough 2-track -- just like we will in July.
I've traditionally been a paper map guy but I'm auditioning OnX Offroad. Truthfully, I'm running pretty fast and loose with it. I downloaded it last night, then this morning I just started dropping pins. I had no set route but I'm somewhat familiar with 70% of what I covered today so I put my trust in technology. My wife was super unimpressed with my plan to ride solo.
Well, it started off pretty awesome and I made decent time.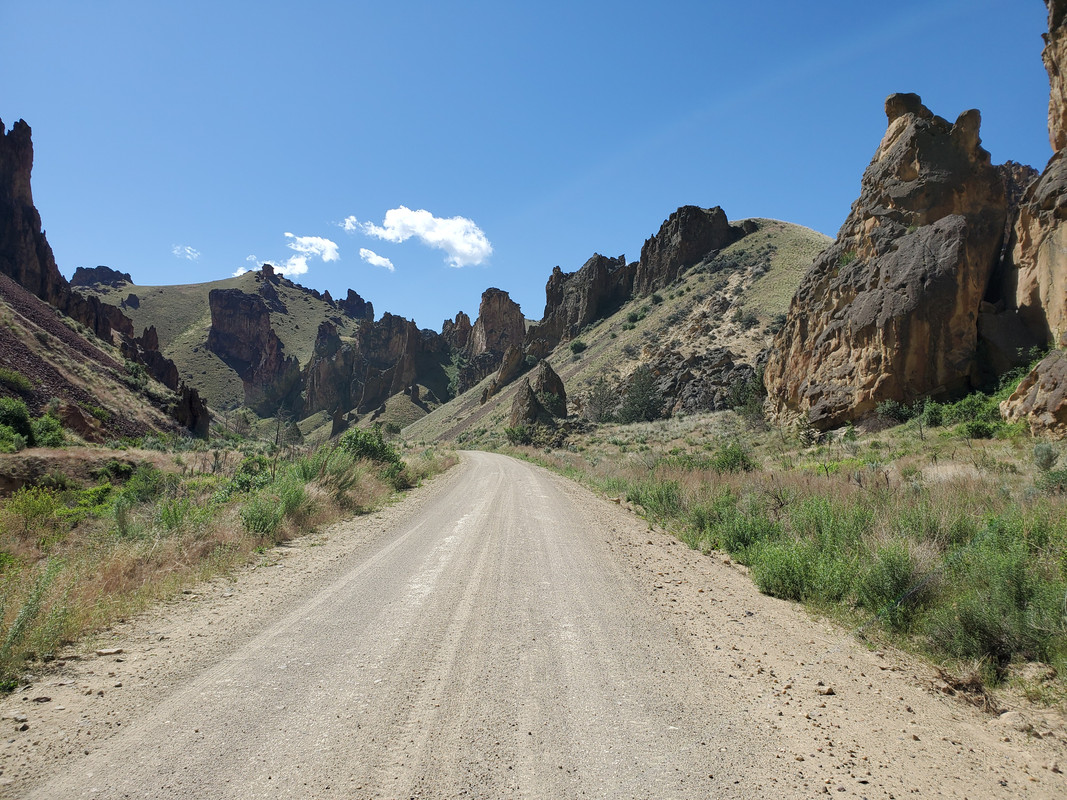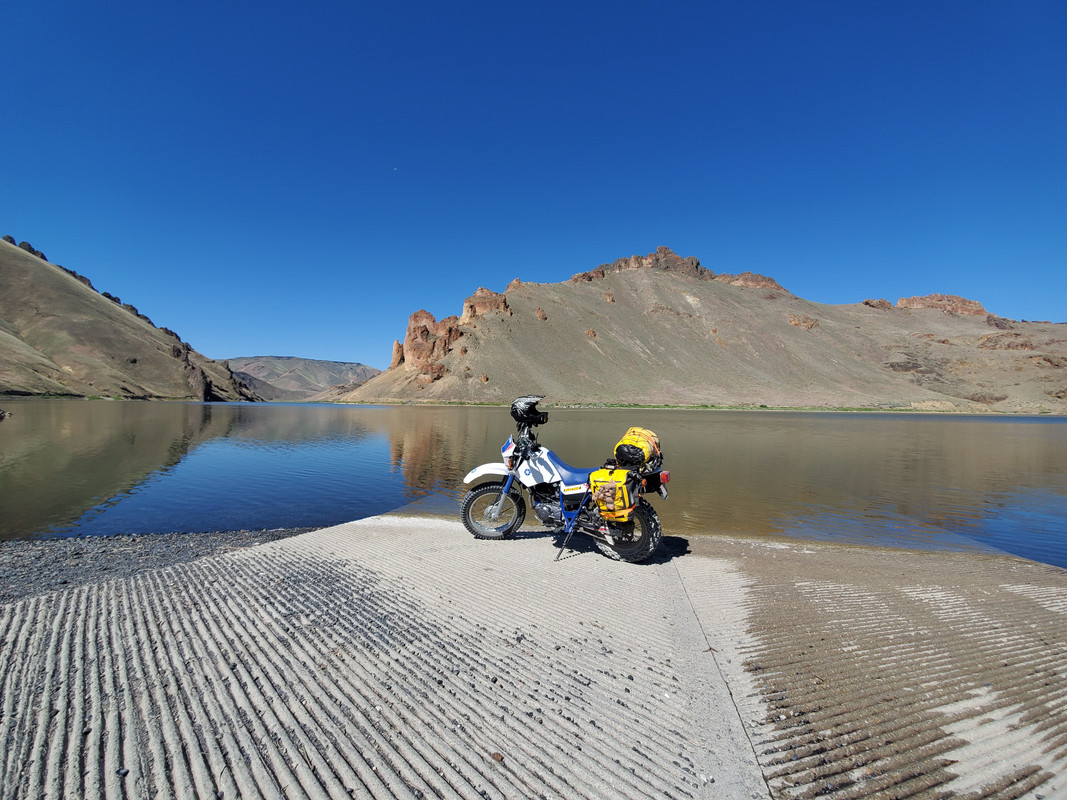 Between Leslie Gulch boat ramp and Fisherman's Road I got violated by a surprise trench across the road. I didn't have time to slow down or go around. All I could do was brace myself and try not to crash. Me and my trusty TW did okay but every single Chinesium rivet on both saddlebags sheared off and they tumbled to rest behind me. Luckily I had enough straps and tow rope with me to anchor them to the bike. This was mile 67 and I needed to stop every 10 miles or so after to reconfigure or tighten straps.
I made it to Fisherman's Road and rode down to the lake then proceeded to the dam.