Discussion Starter
·
#1
·
Hello everyone first post. And since i haven't seen a conversion like this I just wanted to share and give some input to people going this route and pricing. I live in south jersey and where the sand is thick and i dont want to druve fast anymore so I am making a FATCAT TW200 or an FCTW200 andwanted to get rid of the pogo sticks for forks . There is not much else to say that has not already been said here except you will
need to trim 5mm of the bottom fork tube and make a 5 mm shim to hold the bearing dust cover bottom as the BVC kit is made for a Tri-Z 250 you will loose your speedometer so i installed a plate and Trail tech computer "I wanted an RPM gauge anyway" I will update when I start the rear is done, Any questions feel free to ask . Except why because I just don't know I have issues OK .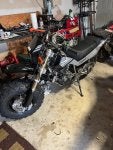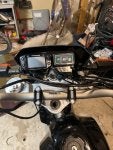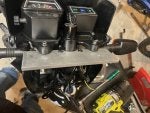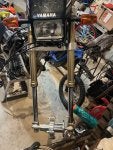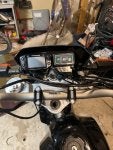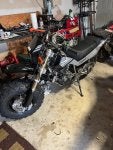 1. BVC trike fat tire front tripple kit 850.00 on sale
2. Crf105 front shocks 700.00 new take offs cheaper used
3. Crf 150 to 250 brake conversion mount 100.00.
4 Front fork guards ebay 30.00 bolts from honda 20.00
5. Trail Tech voyger .150 ebay
6. Bvc 12 inch rim 175.00
7 . ITP rear rim not on yet 75.00
8 Atv back hub not on yet 175.00
9. Tri z tripple bout for tube bug bolt 60.00 ebay
10 New tires that i did not get yet 400.00
11. Crf250 caliper 25.00
12. Misc bolts 30.00
13. Front fender and rubber mounts 120.00
14. Front disk 25.00
15. Rear atv hub Bradley performance for TW 250.00
16. 2021 tw200 used 100 miles 4200.00