Discussion Starter
·
#1
·
If you've followed any of our previous adventures, you may have recalled that we have a wee little money box in which we throw our coins into whenever it mounts in our purses (oi Kath, mine's a wallet! Gimme that keyboard!).
*Biff *punch *wrestle *thrash!
We had accumulated just over $400 since Christmas, thus it was time to get on and get off (insert sexual innuendo here).
We were headed to the southern Flinders Ranges on our TW200 (Rob) and Kawa Super Sherpa (Kath). The speed would be more Coldplay than ACDC, but with the countryside being so green – very happy to take in the greenery. We had 4 days to crawl around.
Fat and skinny.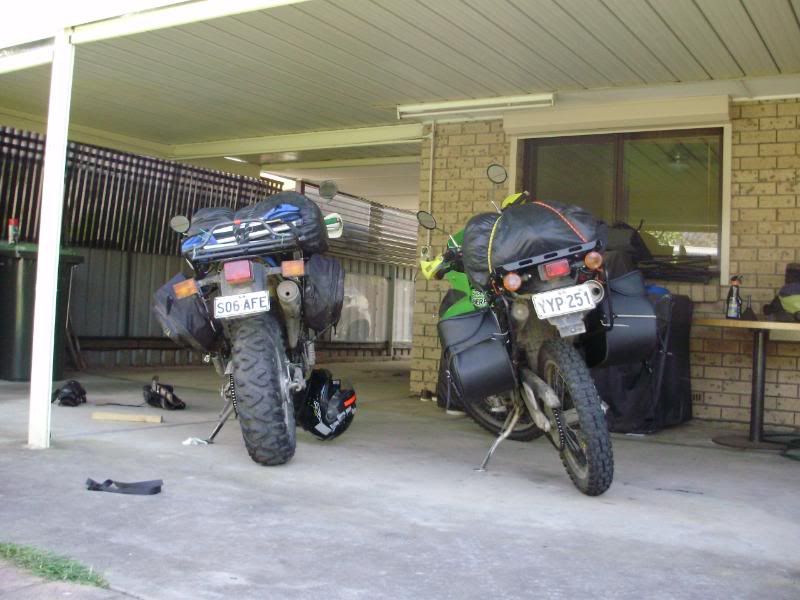 Happy to be getting on the road!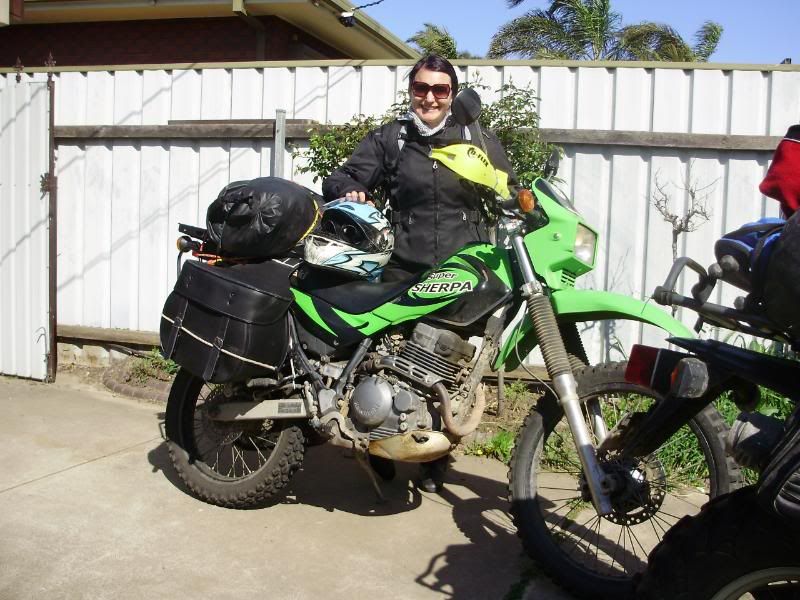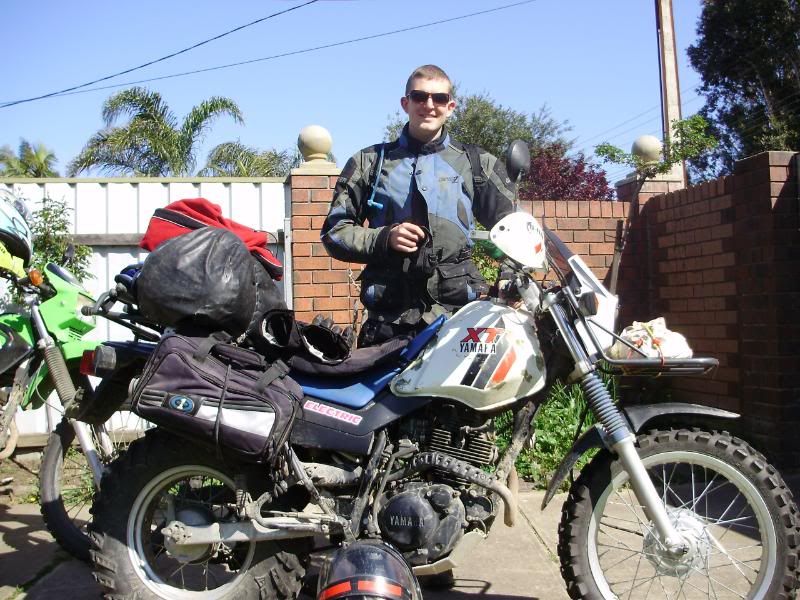 Escaped the city – worst of it out of the way.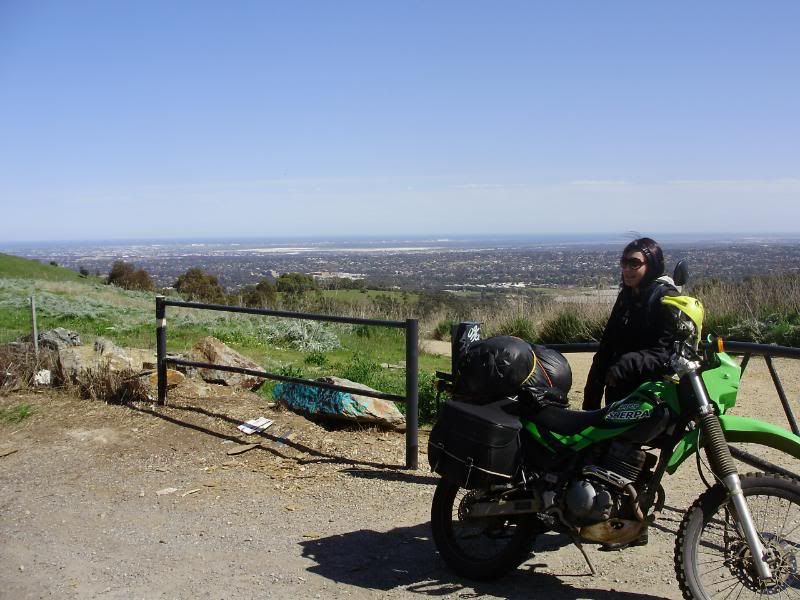 Disapeared to Kapunda on the tarmac to get a few clicks under-the-belt before getting on the dirt.
Lots of canola about.
Ate some great bakery food we had stored from Tanunda.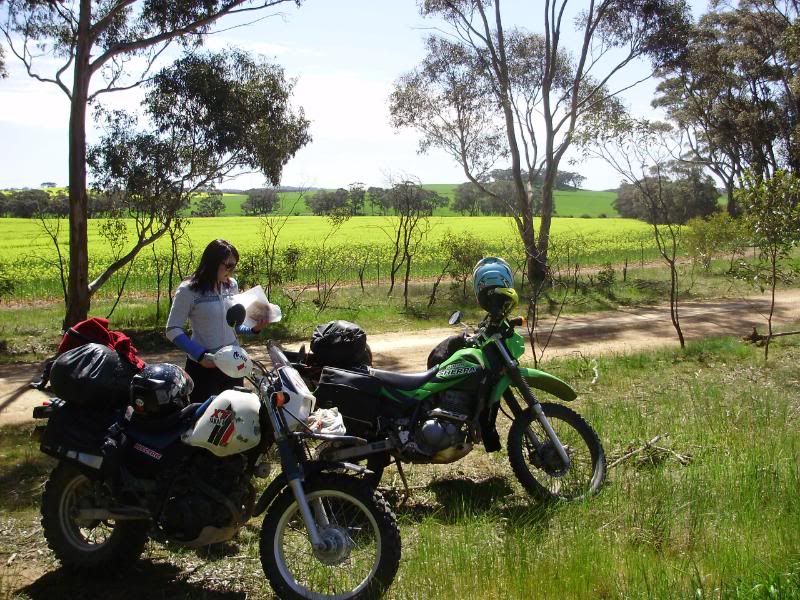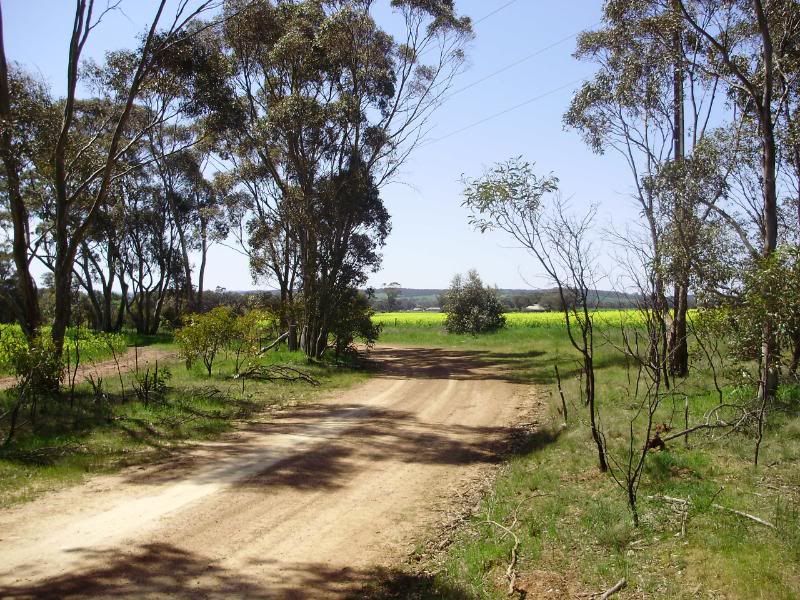 Quick break and bike + human refuel.