Discussion Starter
·
#1
·
Killing time before our epic ride. Doing ticky, minor little things things I've been putting off doing to our bikes. I had to shorten some signals to clear our luggage anyway, so I decided to increase the glow.
Our signals are on the heavy side, at over a pound apiece. The reason is all that heavy rubber and a huge spring molded into it. Took a pic of it, just in case you ever wondered.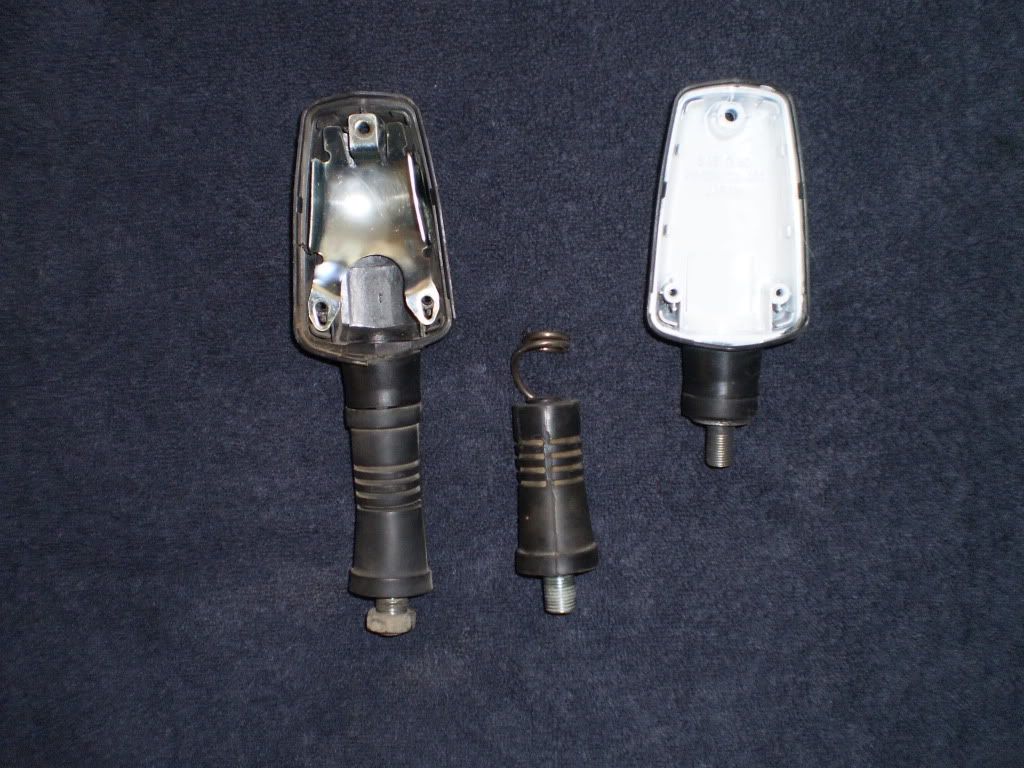 But which of these signals do ya reckon puts out most light? That's right, the white painted one. I do this to the signals on most of my bikes, horse trailer, etc. Every little bit helps.
Pull your signals, take the lense off and pull the two mounting screws from the sockets. Pull the wires through the stalks from the light housing end. Clean, mask and paint the inside of the housing gloss white. No, not silver or imitation wannabe chrome, gloss white.
Put it back together and ditch the reflector. It only weighs a few ounces, but between the four signals it adds up. Might even slow down "signal sag".