Discussion Starter
·
#1
·
By now, some of you may be aware: its too darn cold here in northern NY (or: unofficially, southern canada). But only in the winter: in the summer, it can be a jungle, with temps well into the 90s and humidity that'll nearly drown you. I desired to cool the oil on my TW just like the desert folks, for those nice hot summer days when the only thing I feel like doing is riding the TW into a mosquito-infested forest full of rocks, loose dirt, and mud. The benefits of an oil cooler on days like those is clear, but my riding season also includes a few months of temperatures where you can flog the TW as hard as you want without needing any additional cooling.
Unfortunately, this is not a story of a man who decided a bypass valve was a good idea. I'm just not him; I like things a bit more simple, like a nice pair of leather boots. Or maybe just one old leather boot.
This is a story of a man who wants his lizrdcooler, but is way too lazy to pull the hoses off those death-grip barbs, cap things, and run the stock filter cover for the winter-y months. This is also a story of a man who *used to have* a nice old pair of leather boots. They're not very nice anymore.
We begin our story, with a shiny new oil cooler installed on a 97 TW200: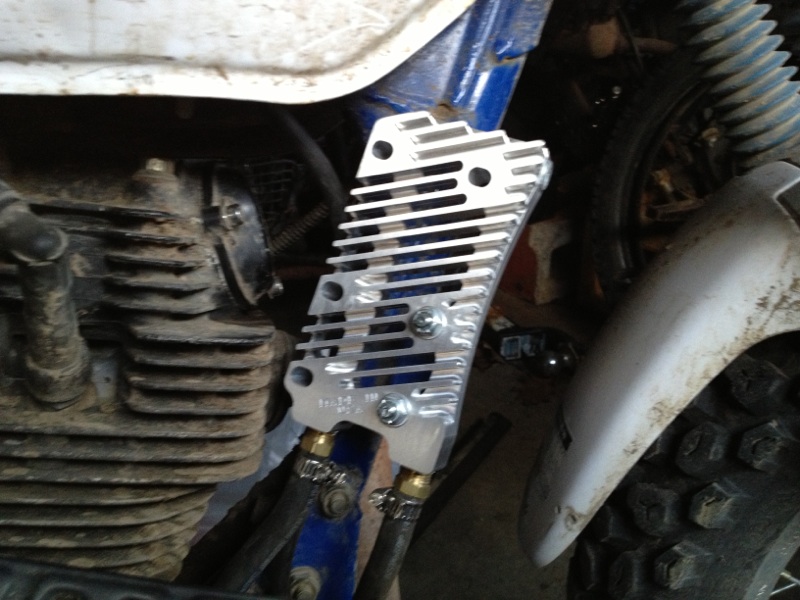 Looks good, no?
Next, its time to bring up those old Red Wing boots again.. or specifically, the one misfortuned one that got the scissors: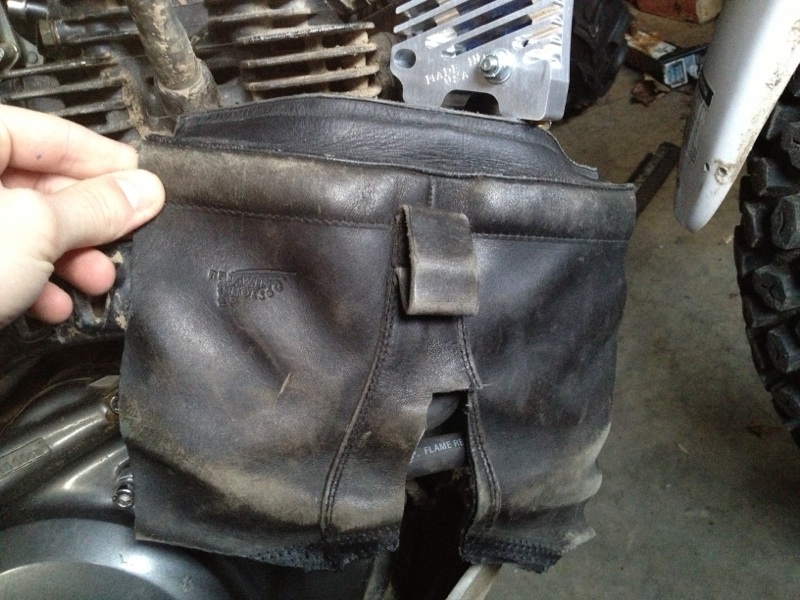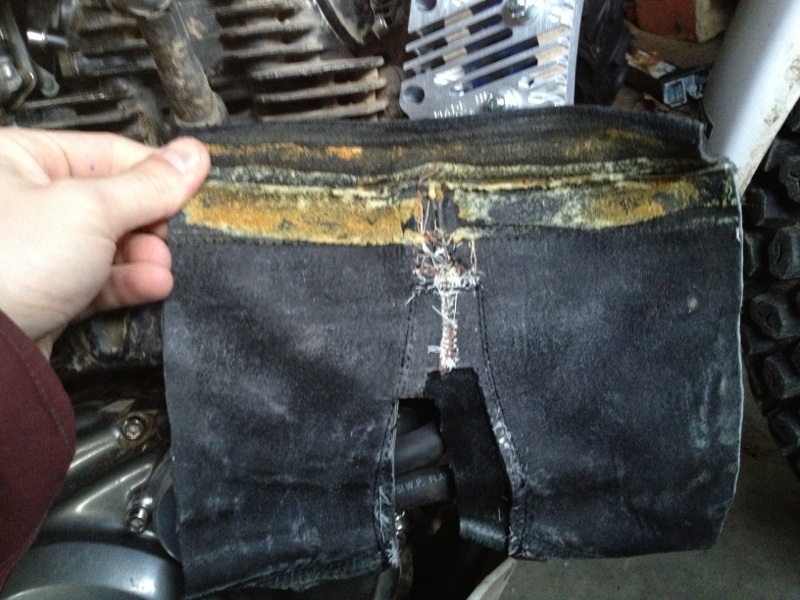 I took one of the old retired [potentially smelly] black leather work boots, cut the upper off it, trimmed off the lace-eyes, ripped most of the threads, scraped the foam and glue off, and trimmed it to a rough fit. Then.. then we test fit: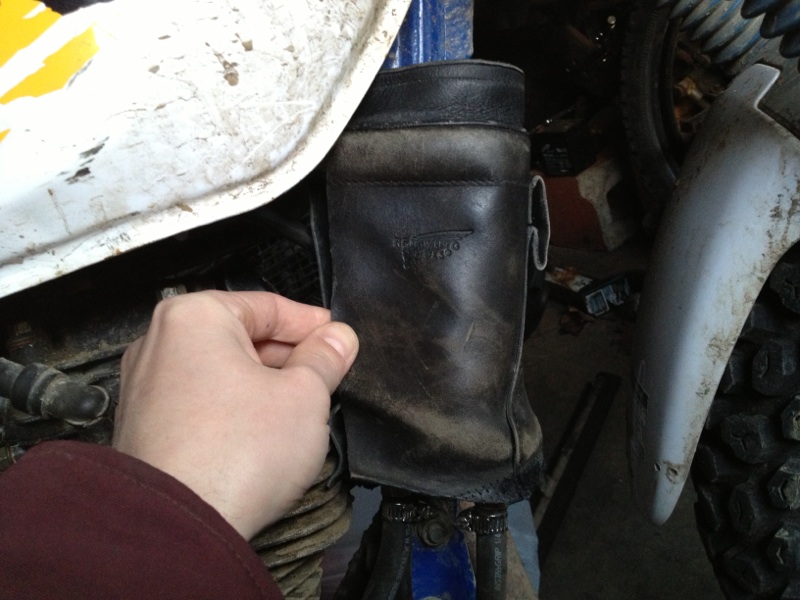 Seems good, but my thumb seemed to have a bit of extra pressure in it, so I got out the finger-hole-poker (sewing awl) and ventilated it. Then I set to work sewing up the top of the boot (inside out, so the seam wouldn't show).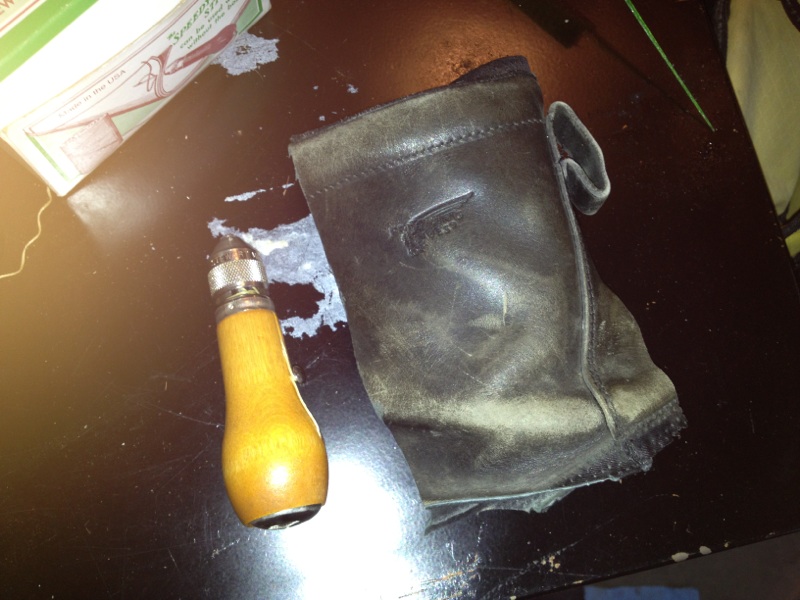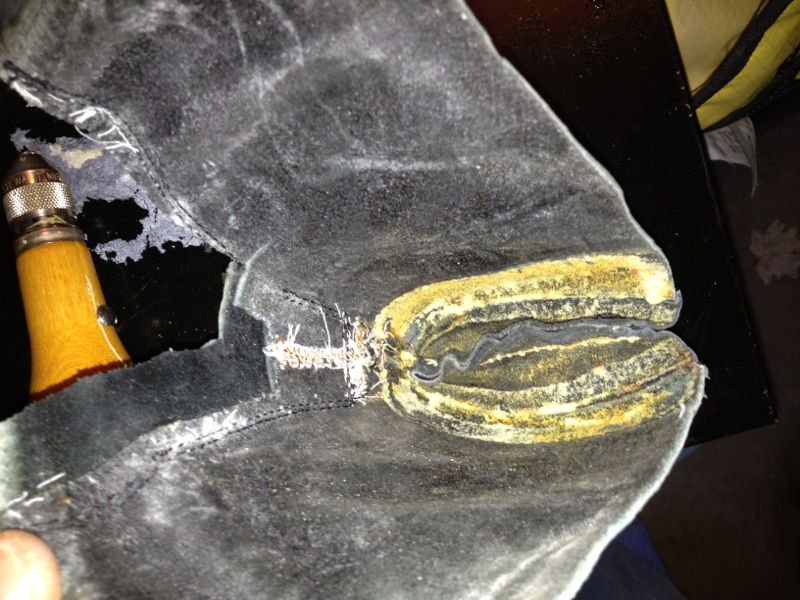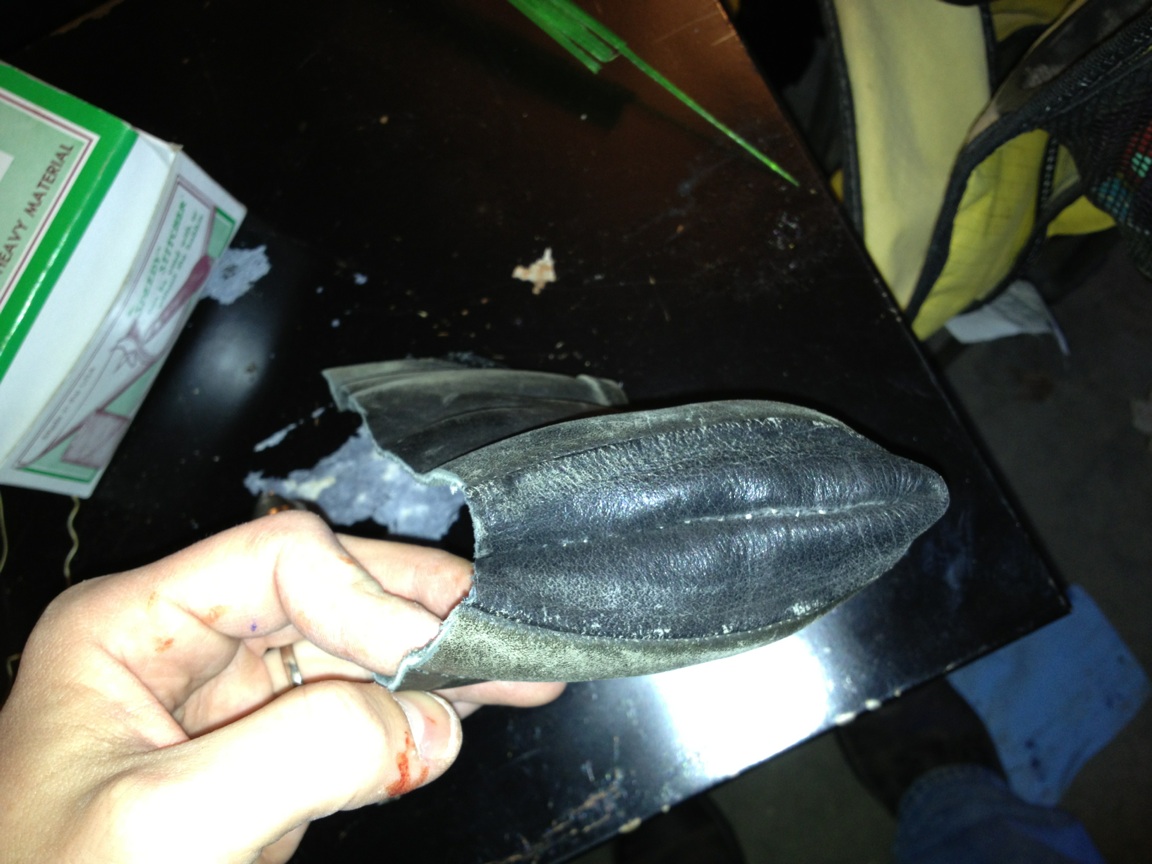 Seems like a good fit, and my thumb stopped bleeding, so on to the bike for installation: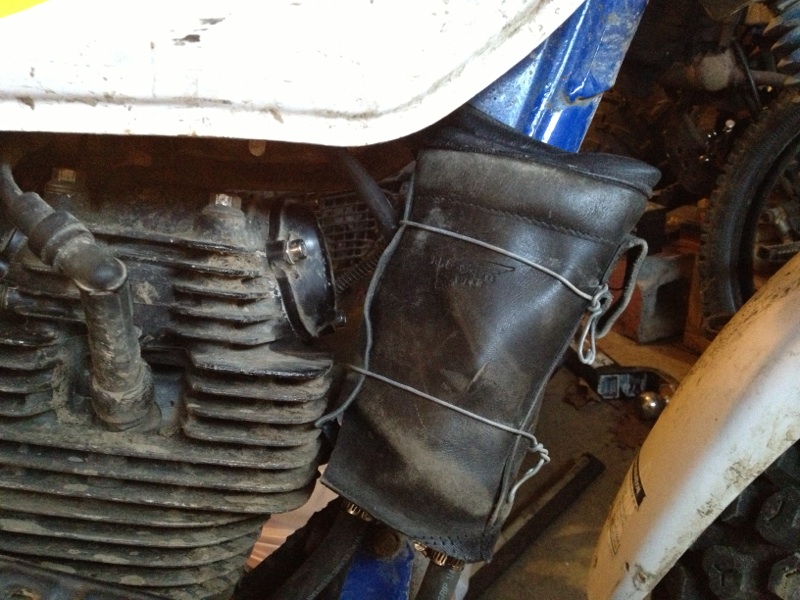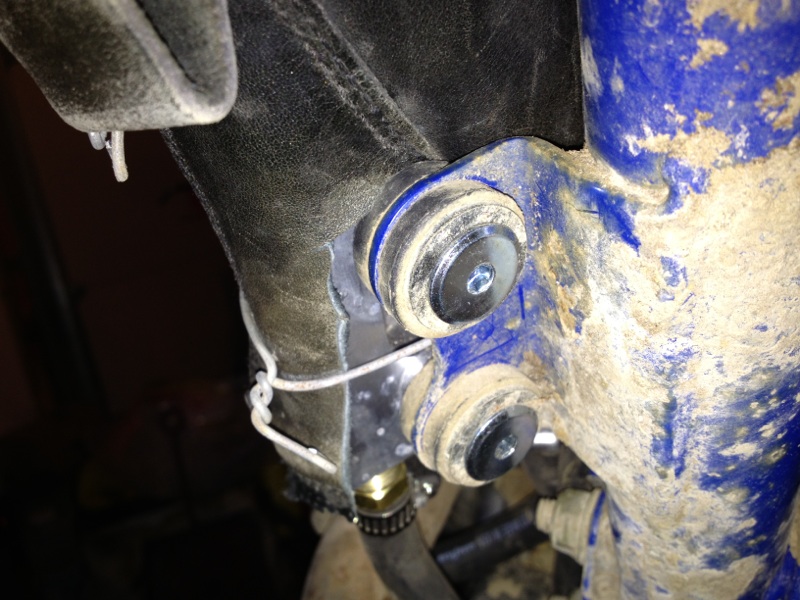 Looks good.. I'm not thrilled about the fencing wire, and will probably try to find some leather laces or something else, but I'm trying to use things not terribly affected by heat, and its always nice to have some fencing wire on hand. If I get in a bind, I can yank the cover and steal the wire. I'm still not thrilled with how it looks, though
We'll see how it performs.