Disclaimer: You'd be an idiot to do anything I'm about to suggest. Suspension geometry is a science unto itself, so don't let a dink like me get you killed. The following is presented for entertainmant purposes only:
Part of the problem with big, heavy front tires is the fact that they're big, heavy front tires. The other half of the problem is that their increased height also increases the trail in your front end slightly, slowing the steering.
The ballpark method which yields no chance of overcorrecting is as follows. Measure EXACTLY, correct EXACTLY and you no die:
Measure the height of your stock tire mounted and fully aired up to street pressures BEFORE you mount your new monster tire.
Then mount your new front tire and measure its height. Divide the difference by two.
Slip your forks up into the trees an equivalent amount to half the difference in the height of the 2 tires.
This will restore your original steering geometry.
The downside will be that you'll whack your fender more often. depending on your tire choice. A high fender should solve this for all but the taller tires. This in in part why I why I have longer fork tubes.
As an example, my 244 is exactly 3/4" taller than a TW31.
So I would corect by slipping the tubes 3/8" above the top triple.
Welcome to the world of motorcycle modification, where everthang affects some other thang.
This is my "normal" fork height when running the much taller Bighorn2 rear with a 244 front:
Bear in mind my tubes are longer, and you can't get this kind of adjustment with stock tubes. But THIS is what's needed to restore stock handling when I remove the Bighorn and run a stock TW34 rear/SR244 front combo: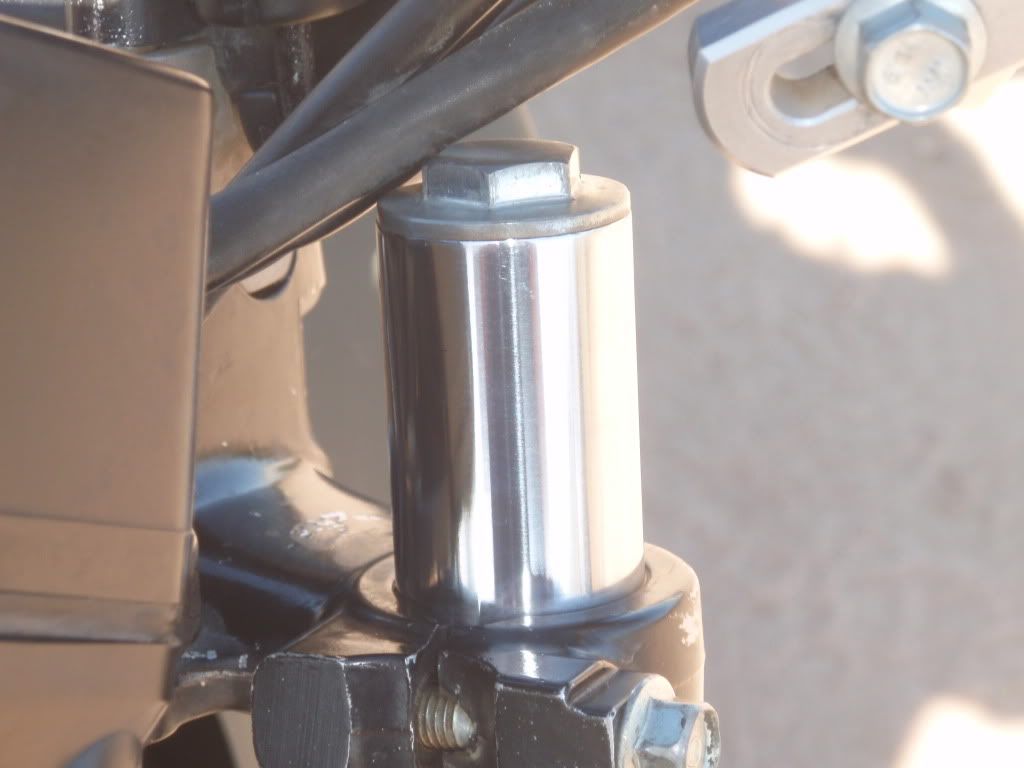 In this case I've lowered the rear by putting on a shorter tire, then lowered the front to match, then compensated for the front tire.
Anyway, this stuff might improve your joy with the big front tires. Any issues which remain after doing this are pretty much due to the tire itself and you'll have to learn to live with those.