Discussion Starter
•
#1
•
Well, it's hardly worth a thread. You don't even have to pack a lunch for this ride, about 44 miles of forest road total.
The off-highway starts after getting off 93 south of Hamilton onto Lost Horse Road. For the most part, the road follows a stream. There's private property for the first few miles, a lodge with cabins to rent and then a moderately slow climb in elevation for about an hour's ride to a ranger cabin. A left takes you to a popular horse turnout and a right takes you steeper in elevation climb for two miles to Twin Lakes and Schumaker campground at 7200'. The fire smoke was a little lighter than in the valley. There were not a lot of people out. Not counting rangers, I only saw three other vehicles. My neighbor tells me two weeks ago it was packed.
The near lake of Twin Lakes. There is a guy on a float tube out there. The other lake is a short hike away. This picture was taken from the road coming down from the campground: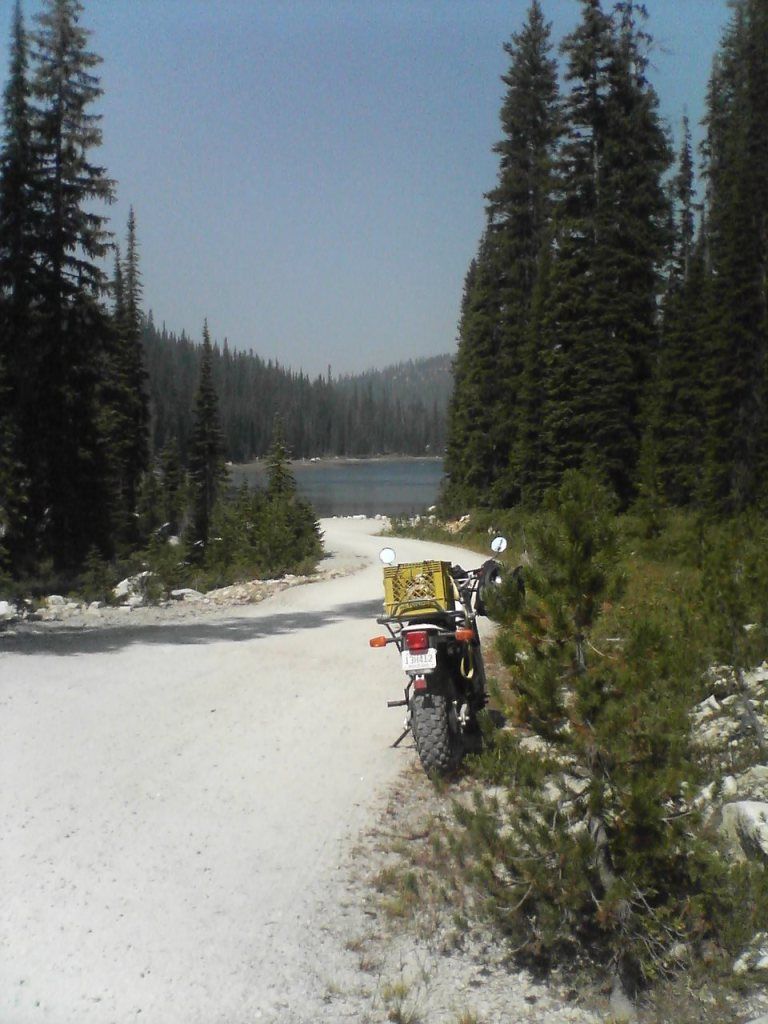 This is about halfway up that two mile stretch from the ranger station to Twin Lakes, looking down the valley back toward 93.
This is the stream I mentioned. It's low this time of year. In the background just this side of the little waterfall, there's a pool big enough to swim in, and a camping space just above it.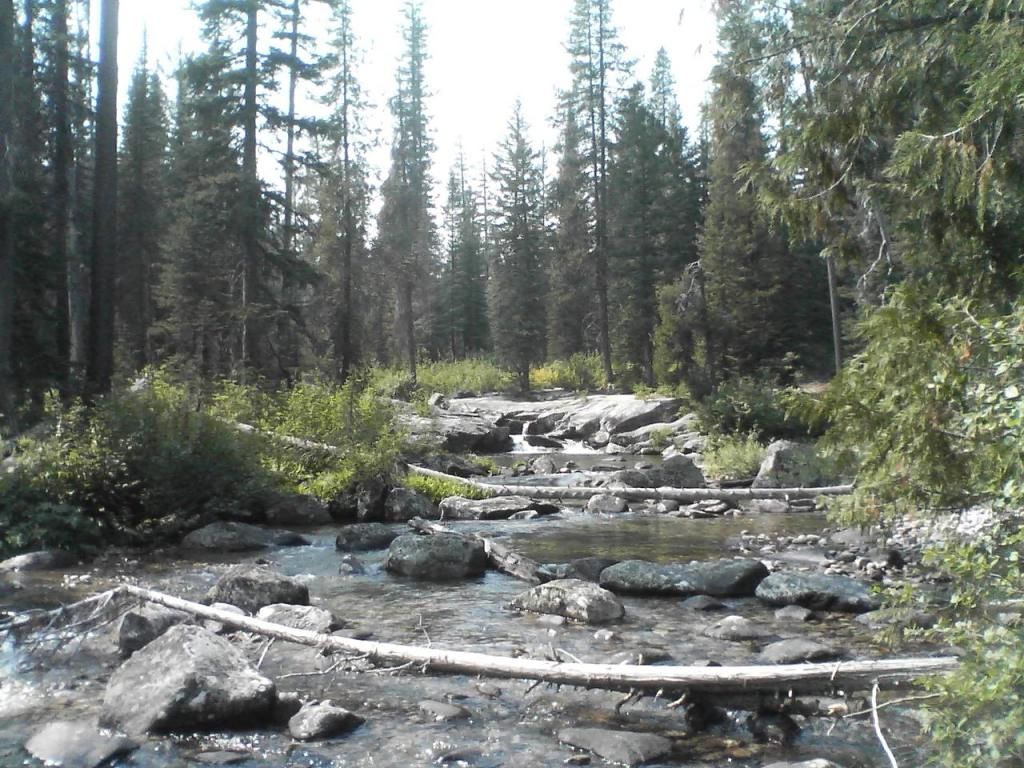 When I figure out a way to take my good camera I'll post better pics. Not horrible pictures for a seven year old $30 ebay phone though.