Discussion Starter
•
#1
•
I recently rebuilt a 4x8 Utility trailer.
Whole thing got sanded down and repainted.
Put a new 2x6 deck on top that I stained.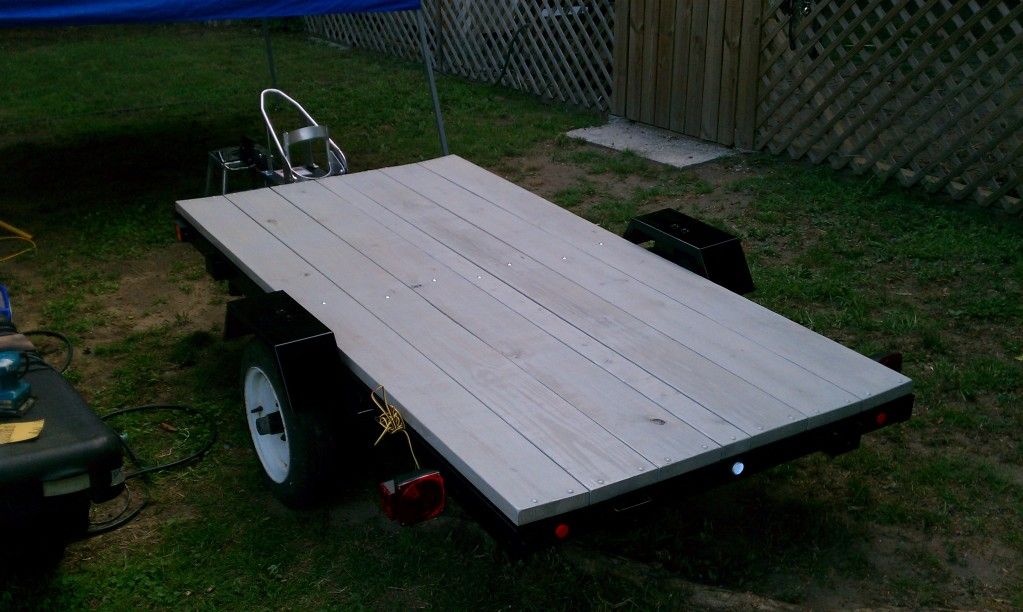 Mounted a wheel chock up front.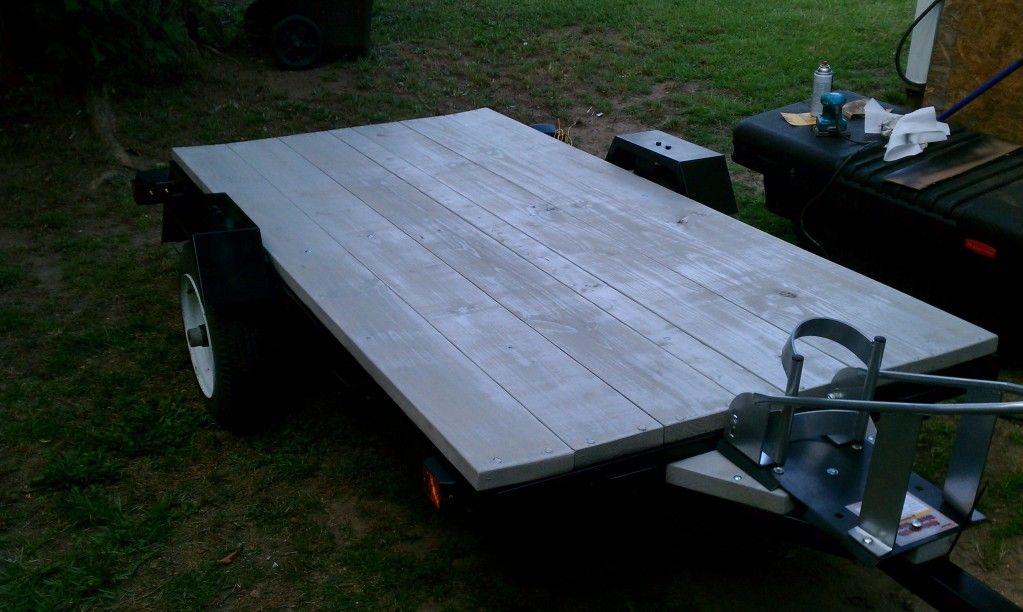 I bought a new light kit from Harbor Freight and it is giving me fits.
I was an Avionics Tech for 12 years so I'm not a novice at troubleshooting electronics, but I give!!!
These lights have got me stumped. I installed everything from scratch, brand new.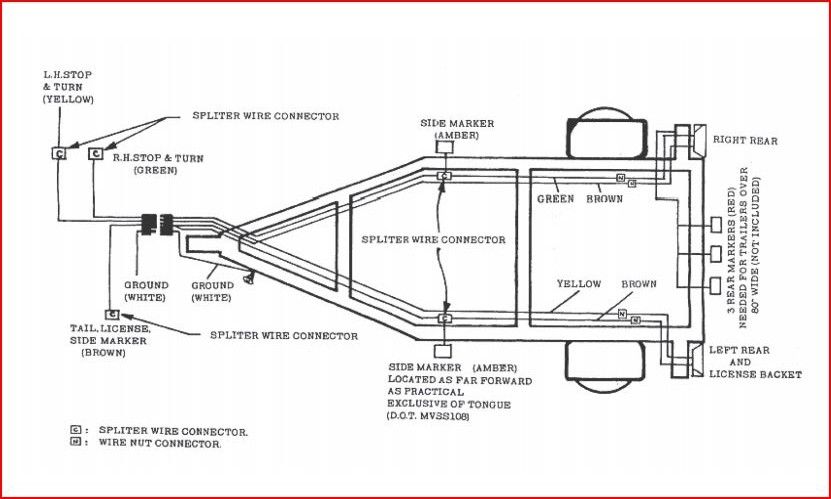 I followed the instructions to the letter.
I ran the brown/yellow down the left side and the brown/green down the right side, I made sure nothing got pinched or nicked as I ran the wires. Made the connections at the lights correctly, browns to browns, greens to greens, yellows to yellows. Installed the side marker lights with new self tapping screws to the frame(one of the screw goes through the light bulb ground mount) and connected the single output wire to the browns on each side.
Up front at the harness connector I installed a new terminal lug on the white ground wire and connected it to the trailer frame with a new self tapping screw, it is well grounded.
My problem is this...



When I turn on the parking lights everything lights up fine. When I turn on either directional all of the lights flash....both rears and both side marker lights. Doesn't matter which directional I turn on same result.

With just the parking lights on and I step on the brake all the lights go out!!!



I have tried connecting it to three different trucks all with the same results. So the problem is in the trailer. I have taken all the bulbs out and inspected them and the wiring inside the light housing units as well. I can not figure out why it is doing this. I'm starting to feel like Clark Griswald over here!
Now here is the real kick in the pants!!! I bought a similar light kit from Wal-Mart and installed it on my boat trailer and it does the same damn thing.
Anyone???