Discussion Starter
•
#1
•
So pining for the SheetIron 150 of last weekend, i decided all i could do was go for a ride. I decided to head up to the Lick Observatory on Mt. Hamilton. One of the highest peaks in the Diablo Range, at 4196 feet it towers nearly 4100 feet above San Jose metropolis below. Mt Hamilton - http://en.wikipedia.org/wiki/Mount_Hamilton_(California)
Part way up is Grant Ranch County Park consists of 10,000 acres of oak woodlands and grasslands, it serves as a link in a major wildlife corridor for the mountains.
Joseph Grant's former ranch house, now park headquarters and public use rooms.
James Lick, a wealthy entrepreneur and landowner from the 1800's upon his death donated $700,000 to construct a telescope on the high peak overlooking his estate in the Santa Clara Valley. While the valley was famous for fertile land and expansive fruit orchards, the high peak allowed good night viewing, above the marine layer that enshrouds the lower elevations.
The 36" refractor telescope was the largest of it's kind in the world when completed in 1888, and was the 1st permanently occupied mountain top telescope in the world. It is still run by the University of California.
Turning on to Mt Hamilton Rd
Black-tailed deer (Odocoileus hemionus) along the way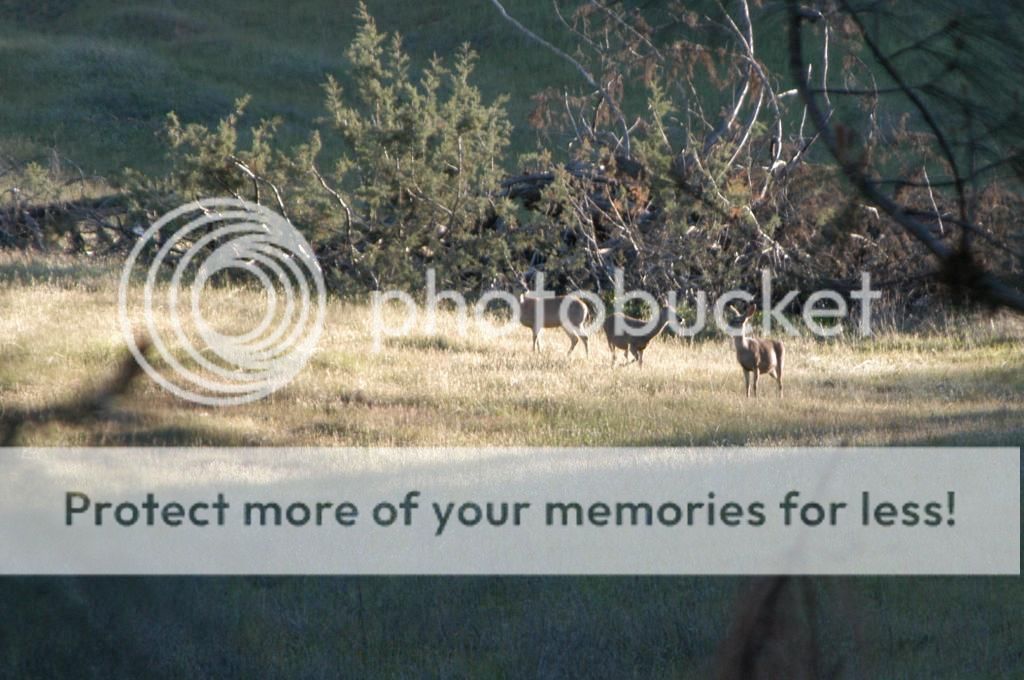 Turkey Vultures (Cathartes aura)
The road is twisty and is said to contain 365 turns to the top, yet maintains a fairly gentle grade, as it was originally built for horse drawn wagons to haul supplies for the observatory.
Going into a hairpin turn
The oak forests change from Valley Oak at the bottom to Blue Oaks in serpentine soils, mid way up, Coastal Live Oak in drier sections, and California Black Oak at the highest elevations. Giant majestic trees, they are one of my favorite habitats in California.
California Black Oak (Quercus kelloggii) at sunrise
Ben Franklin's vote for the national bird