Discussion Starter
·
#1
·
Now that I've gotten my TW good and broken in, I decided it was about time to get the heck off of the pavement for a little while. I planned this loop around the Catalina mountains about a week ago.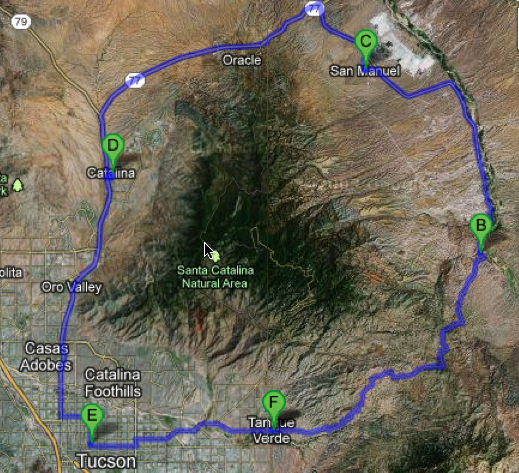 It's about 10 miles of blacktop from my house to the poorly maintained ribbon of dirt, rocks, and sand known as Redington Rd. There are a bunch of hiking, cycling, horseback riding, and OHV trails out that way, but my route followed Redington Rd all the way across the pass into the San Pedro river valley. Just South of San Manuel, AZ the dirt turns back into 55mph blacktop. There was a lot of great scenery along the whole ride, but the dirt part was definitely more challenging and rewarding.
I took this one from the top of the switchbacks that start where the pavement ends, looking West out over Tucson.
A ways down the road, I almost ran over this little fella. 1st rattler I've seen in 3 years of living out here!
Once I got over the hump, I took this one looking East over the San Pedro valley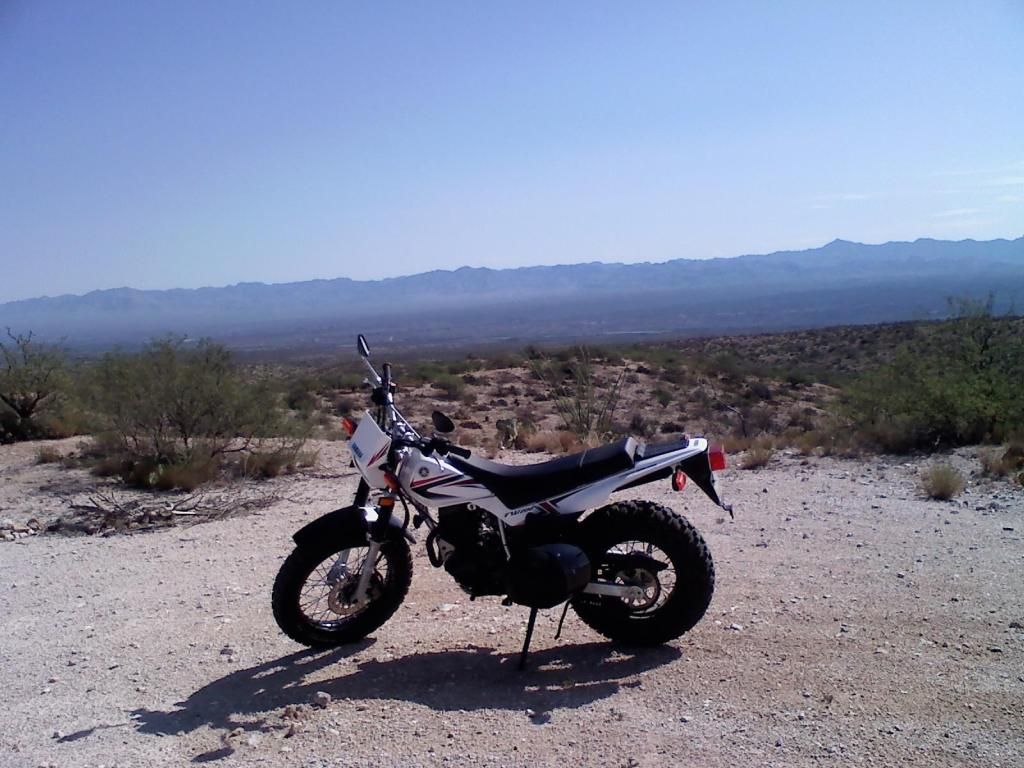 And closer to the river, along an embarrassingly smooth stretch of road!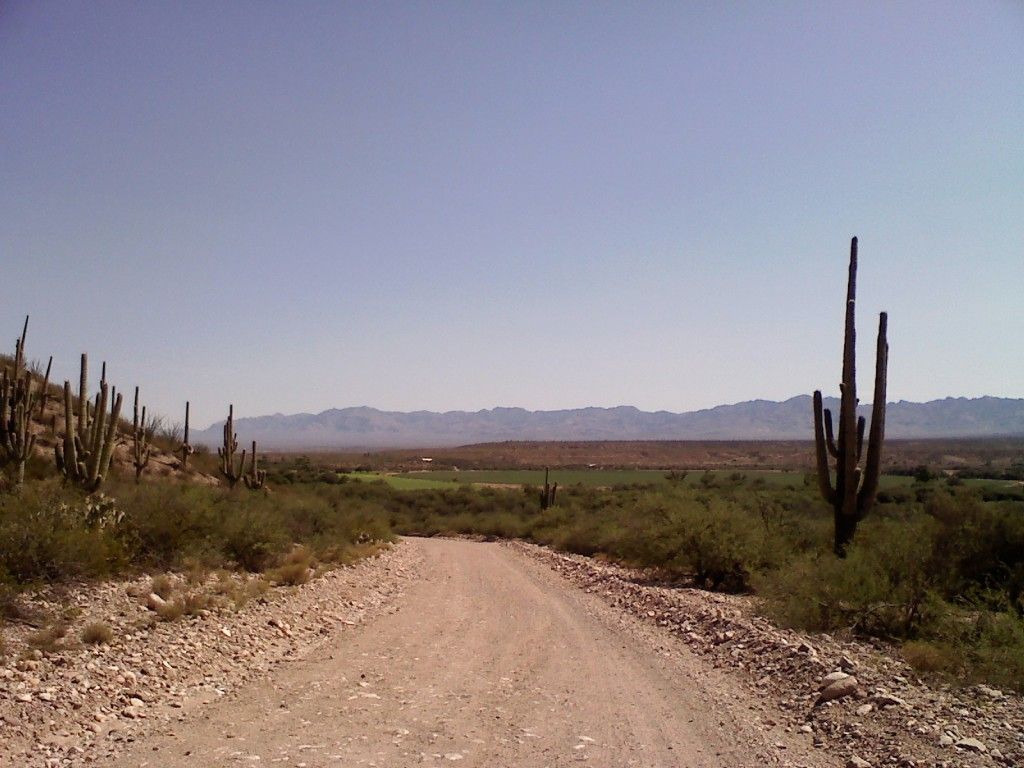 I stopped for a few more pics just before the road got all hard and clean again.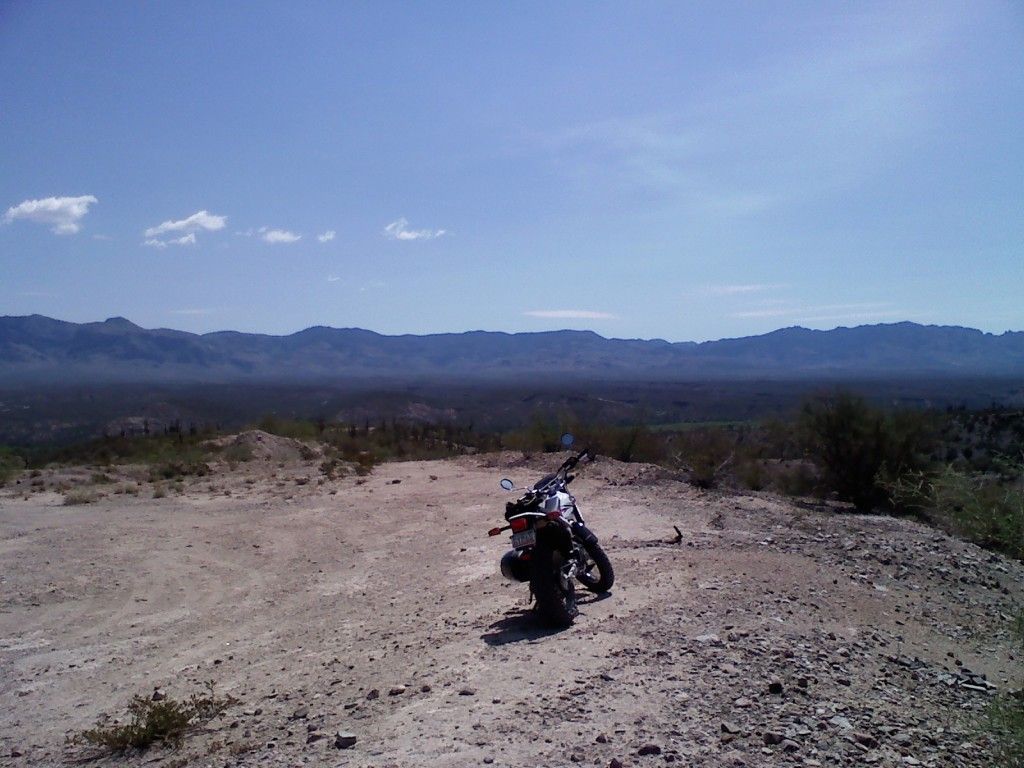 Then it was a lot of wind, throttle, and traffic for about 60 miles until I got back home. I did make a quick stop by Biosphere 2 up in Oracle, AZ. This is the closest you can get and still be able to see it. The parking lot is in a hole and you can't see the enclosure from there.
The farthest I had gone in a single ride before this one was about 55 miles, so I have a new understanding of the widespread dissatisfaction with the T-Dub's seat! Still, I have to say that after this ride I have a much greater overall appreciation for the versatility and fun factor of this bike. Also, I filled up just before I left and then topped off once I returned to civilization out in San Manuel because I was afraid that the hills and dirt of Redington Rd would have drained my gas tank, but I was happy to see that I got almost 90mpg out there (just shy of my paved fuel economy). Thanks T-dub!