Discussion Starter
•
#1
•
Thought I'd introduce myself. Grown up around bikes with my Dad and my first bike I rode was a Yamaha TY80 and then worked up to a TY125 and a TY175. Now I've had 5 years driving experience I thought it's time that I'd get a motorbike and found out about the TW's so went out and bought one!
Spoiler alert - it's not a TW200. It's a baby TW125 but once I pass my UK test I'd like to get a TW200 or a TW225 (IF I can find one!!)
Photo of when I got it home, little tatty in places. Few areas of surface rust but otherwise all solid and legal. roughly 15,000 mileage and passed it's MOT with 0 advisories and got a good price for it all too! So very happy for my first bike. Just needs a little TLC which I have done!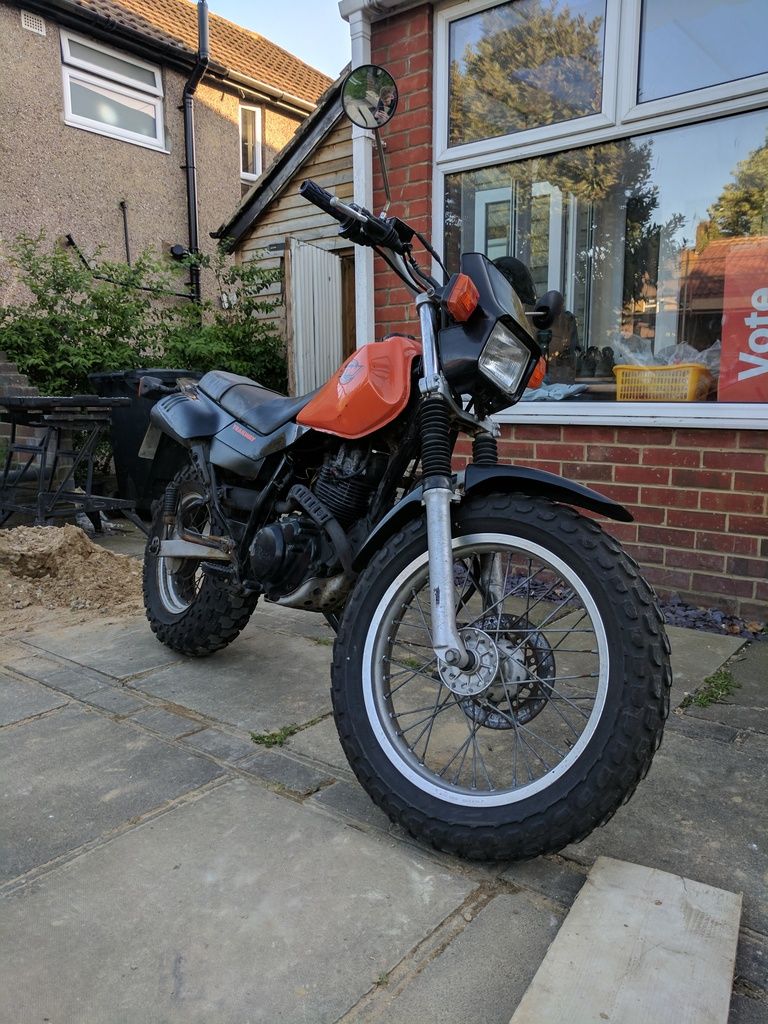 Rear swing arm is a bit rusty, you can see a few tiny areas of the frame where the paint has come off a little but nothing major. Engine is a little flakey so will sort that also.
Tank is in pretty good condition apart from the other side there is a bit of a dent but could push out with a bit of effort. I'm looking at getting a purple tank anyway or a blue one at some point so will leave that. for now.
First job was to give it a good service. Bought new NGK spark plug, hi-flow filters (air and oil) new sump O ring and sump plug (i broke the old one sorry haha, if it broke it needed replacing anyway!!)
Spark plug was a bit manky but otherwise not too bad.
New and old filters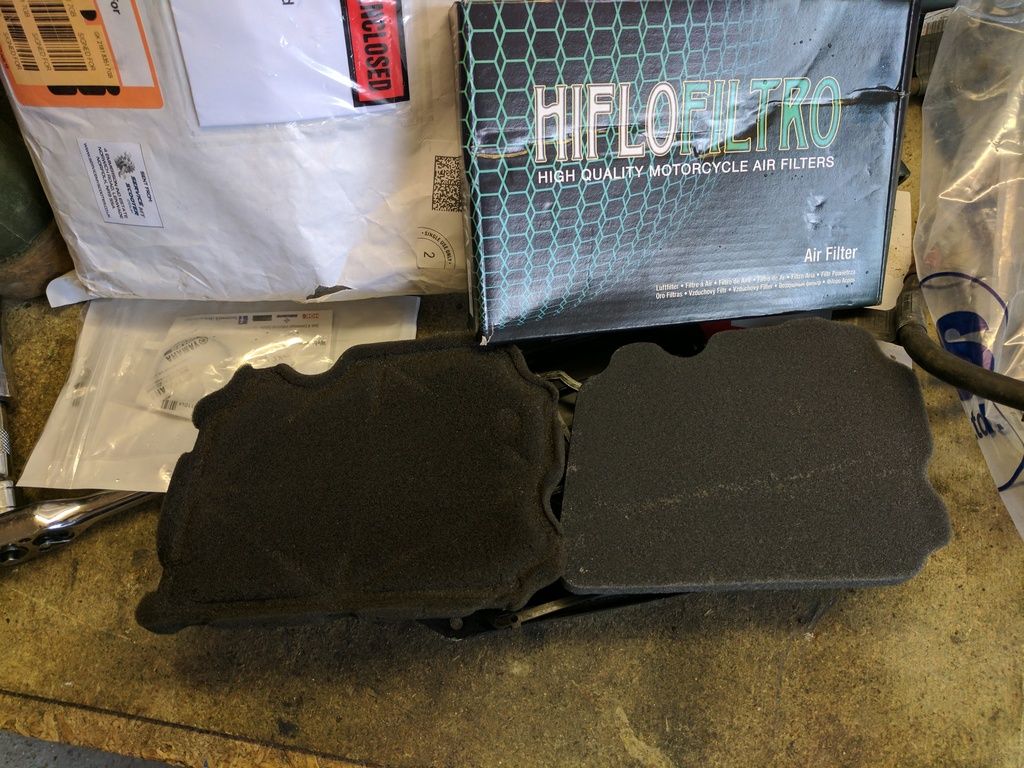 Old oil was a bit black and crappy so was a good job i decided to do a service! Replaced with Silkoline oil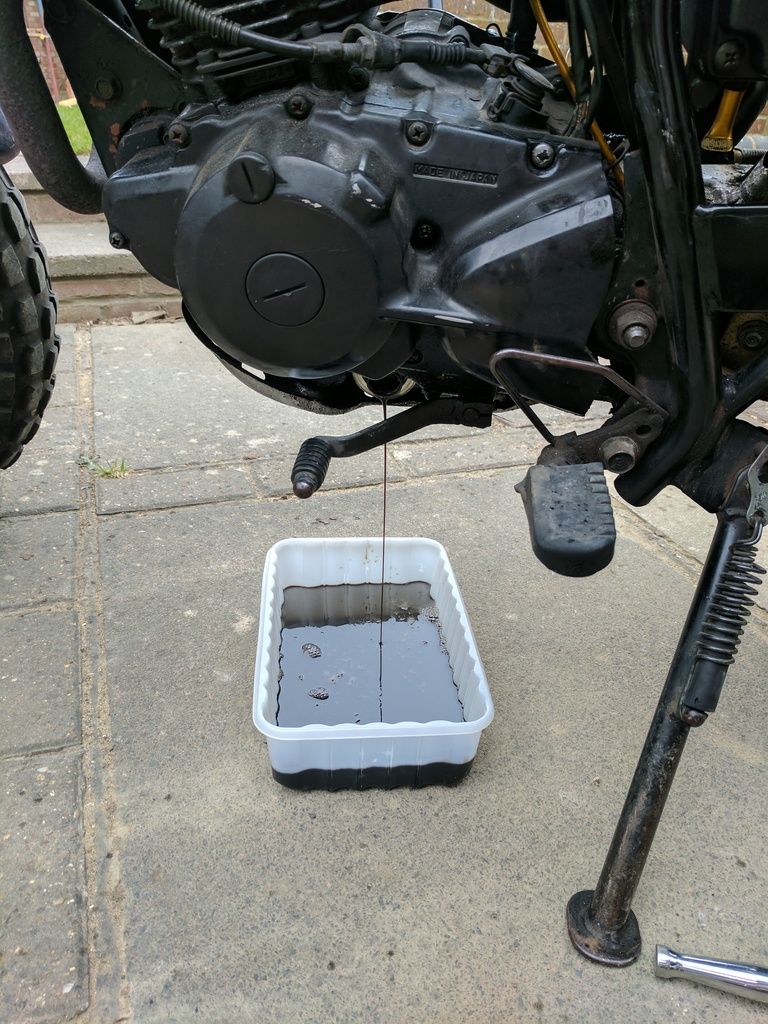 Was a little disheartening seeing a few metal bits in the engine oil filter but at least the old filter caught them.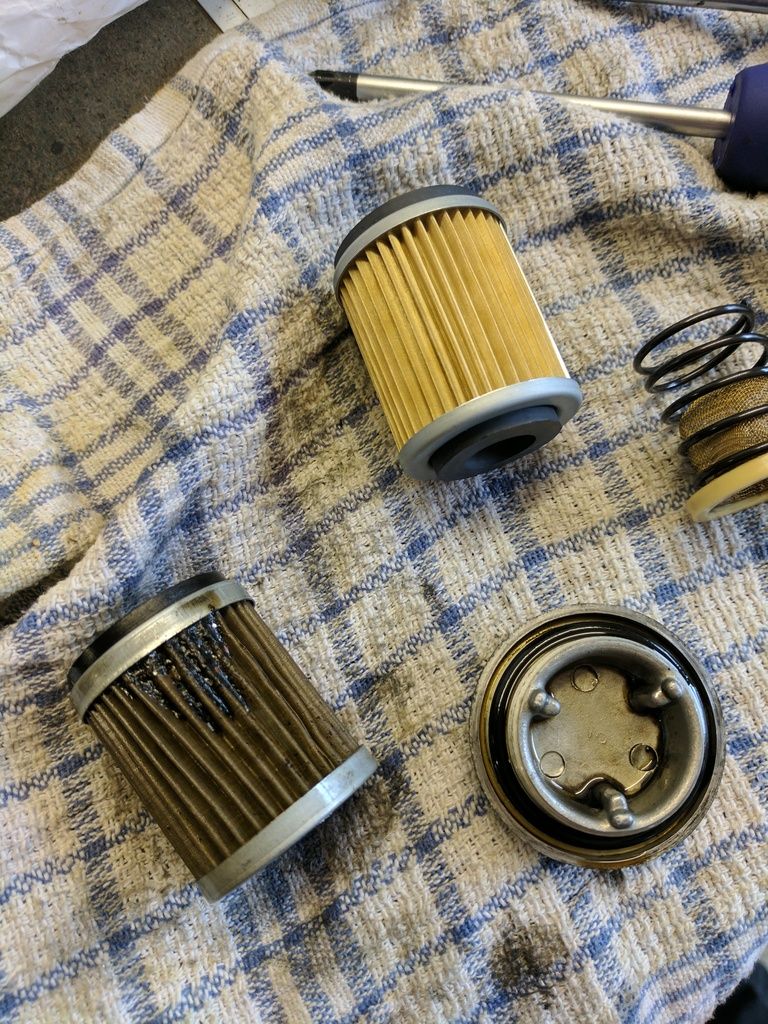 Took all the plastic off so I could have a look closer at the frame. Just mostly muddy and dirty. Few rust patches so sanded those down, treated them and them painted over with hammerite gloss black. I thought as it was a high impact area the hammerite would be good just to keep it protected in the long run.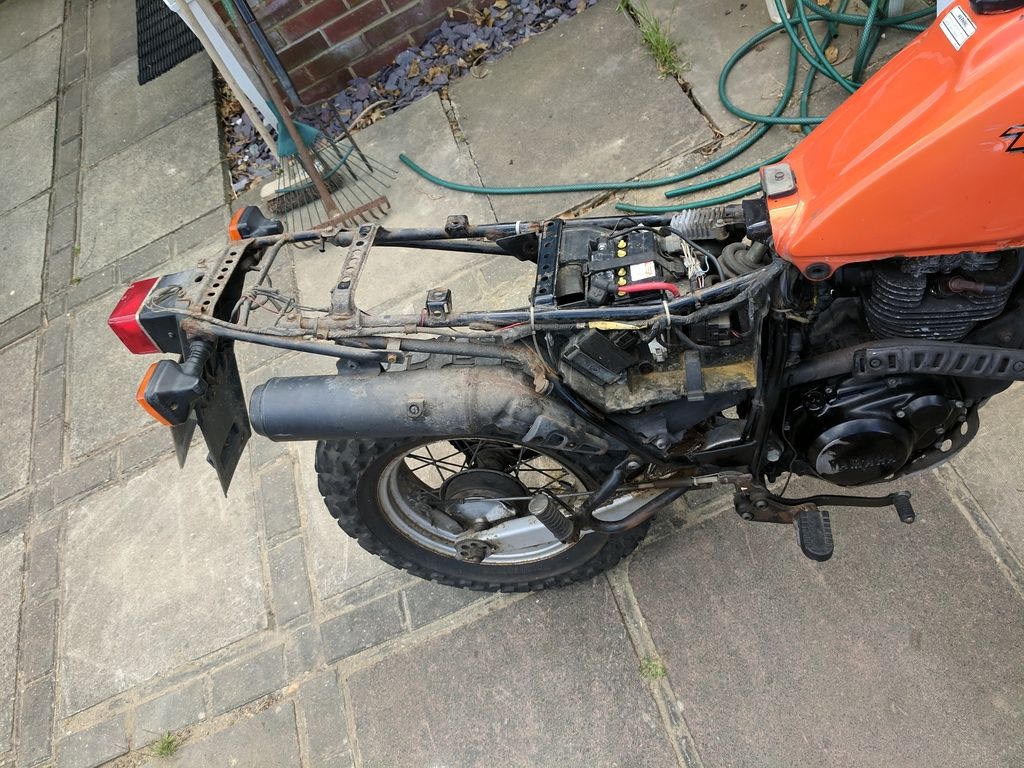 Looks good all painted up compared to before! Bare in mind this is DRY and not WET so it really is glossy and not faked by taking a photo when it's wet.
Can just about see I painted the rear swing arm in this picture, you can probably remember it being quite rusty there too. Again, sanded it down as best as I could, treated it and them painted over with hammerite smooth silver.
All back together to finish off the weekend. Already looking much better than when I got it!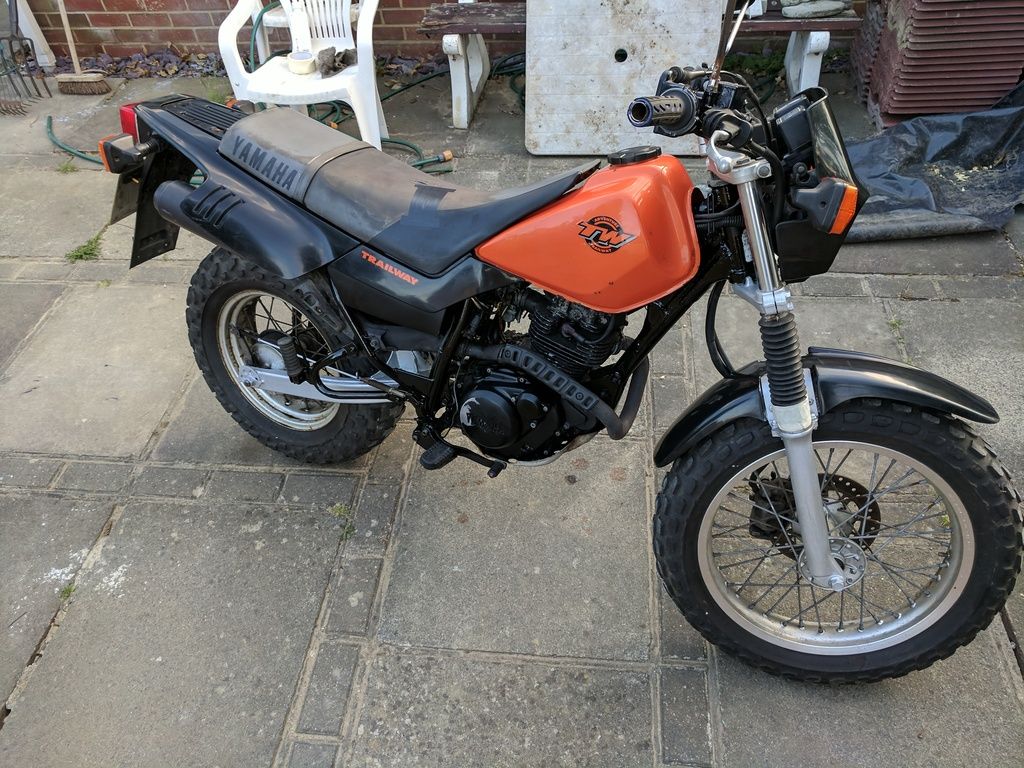 Then all back apart again as I bought some VHT satin black paint to paint over the engine and exhaust to tidy that up also! Finally got rid of that horrible silver bit on the side of the clutch cover, used a roller for that to get a better finish. Same story with the head fins, they were patchy and flaking off. I got rid of all the flakey bits, sanded as much as I could in the limited space and then painted over with a soft brush. Quite happy and surprised with the finish!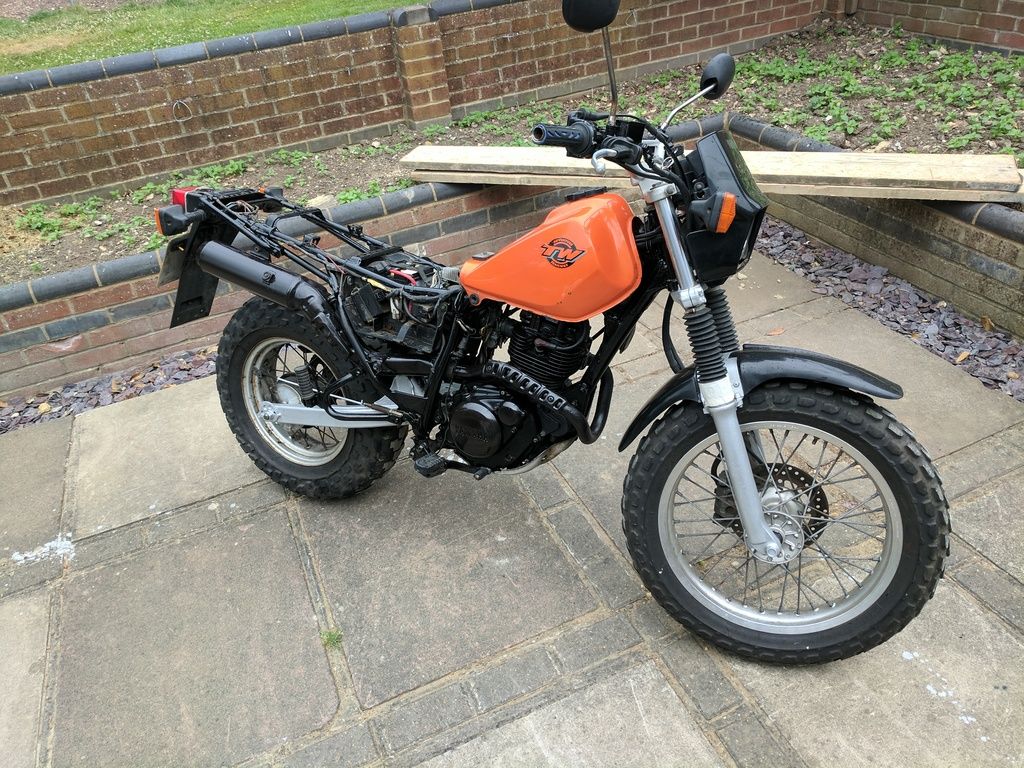 Also took off the smash plate and cleaned it, the underside was completely caked with mud mixed with oil etc! Cleaned it off both sides and then painted on fairly thick with hammerite smooth silver (not bothered about this bit looking good just wanted the protection to last as it's a very high impact zone.)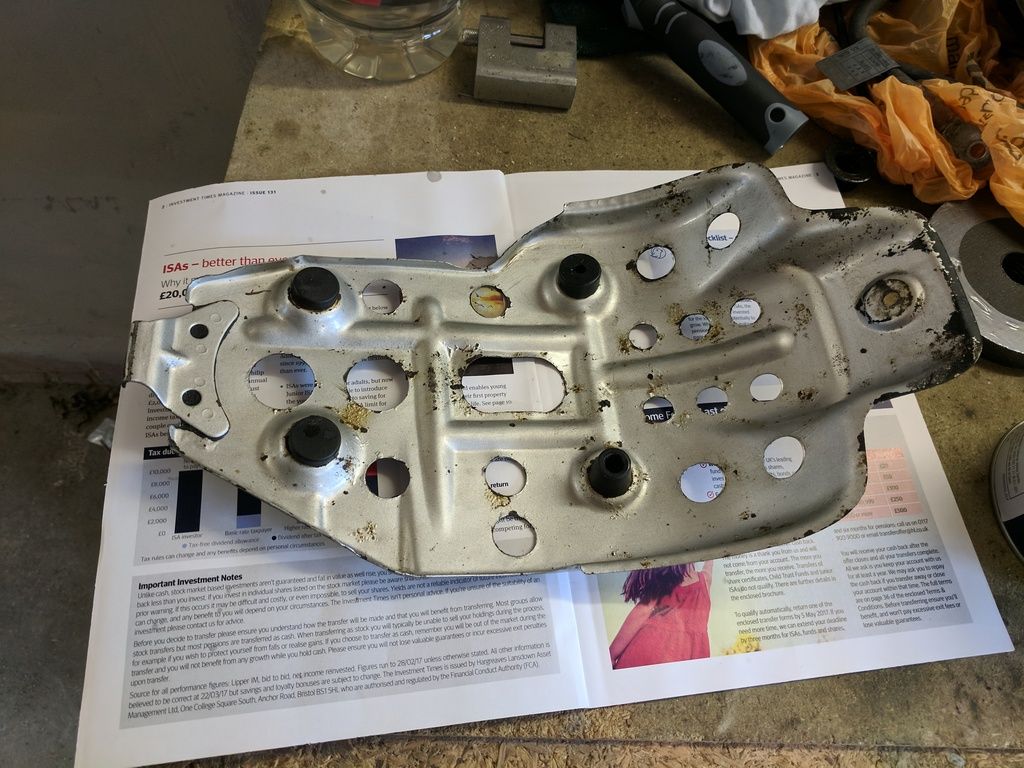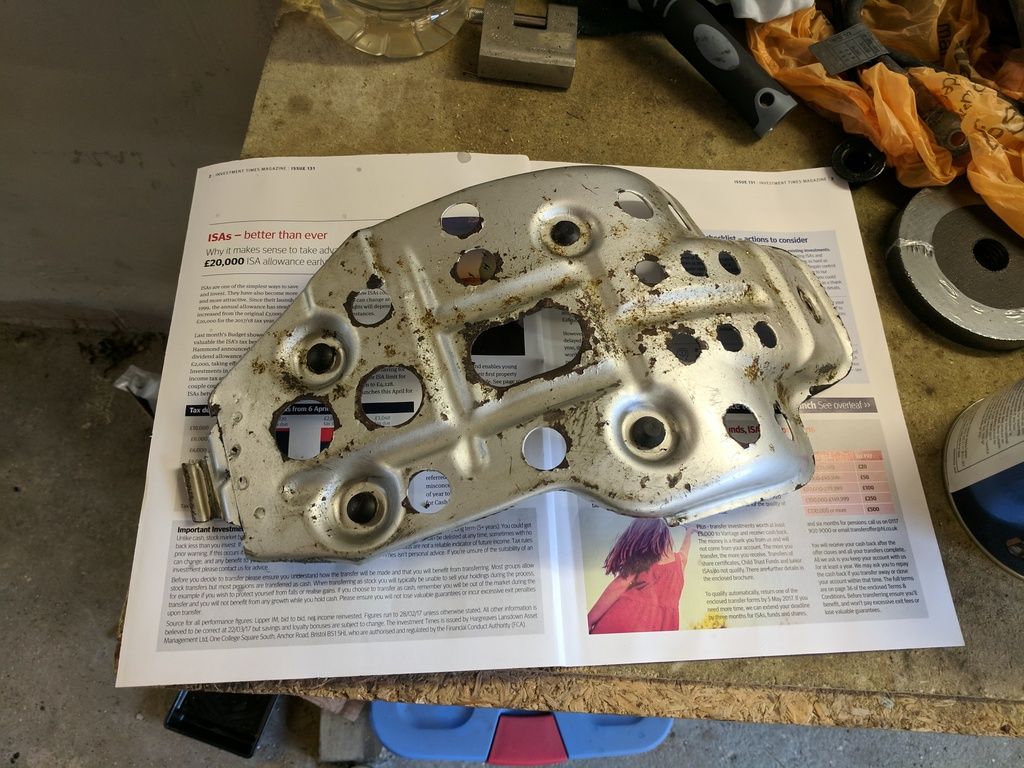 Both sides are painted I only got a picture of this side. Will wait for it to dry, do a more even coat with a roller rather than a brush and then fit the bike back together and it's pretty much ready to go!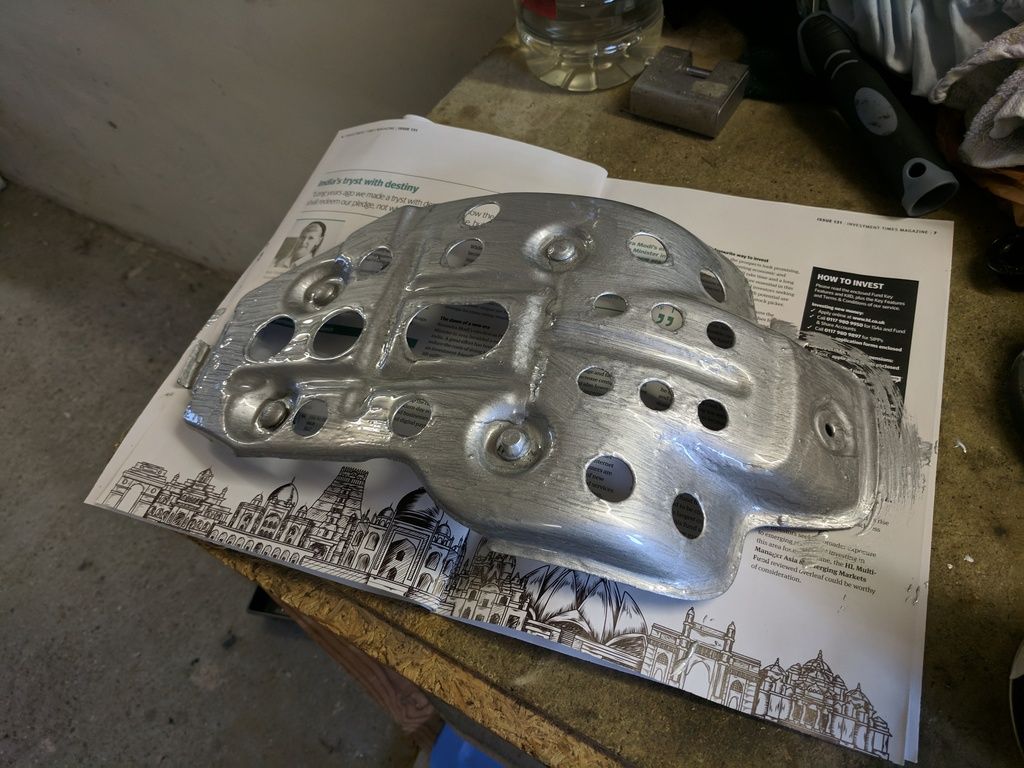 Have my CBT on Saturday (in the UK we have to do this basic training before being allowed out as a learner) and then all I've got to do is tax it and insure! Will hopefully have that done over the weekend if not in the next week or so. Planning to do my actual bike test next year when I am 24 (November) which means I will be able to do the direct access course and be able to ride any engine sized bike. Even though the TW200 isn't that big of an engine, I want to ride some of my Dad's bikes which are up to around 750cc so I'll need the full ability!
Thanks for reading! Hope you like my bike and I hope what I've done so far to it is satisfactory