Discussion Starter
•
#1
•
I freely admit to being the world's worst cheapskate. I don't mind paying a fair price for a fair value, but I hate even more paying more than is necessary for any good or service. I deal in cash, money order, debit card, or PayPal in all things, depending on the type of marketing--credit is immoral to me.
Sooooo, one day last week I did a road service call for a jump start. Found out the car had been sitting for "a little over a year" and a new battery was installed "just before the car was parked". Needless to say, no prep was made for storage, the battery was 100% completely dead, and the rusty side terminal bolts would not accept charge from the jumper cables.
After the jump attempt failed, the people who called for the jump mentioned selling their mother's car.
Turned out the battery was installed in 2006, long before E10 hit this market.
To make a long story short, here's my new $250 paid-for ride: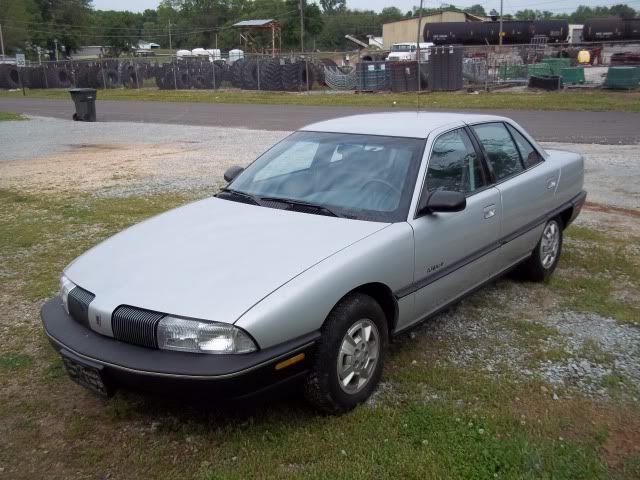 55,580 miles, one elderly owner, garage kept, new tires. My son had a battery to fit. Cranked, idled perfect after a 10 second fast-idle run, quieted to can't hear it at idle within 30 seconds. No warning lights. Drives out perfect except a slight pulsing of the brake pedal. It'll probably need the rotors turned and new pads due to rust.