Discussion Starter
·
#1
·
I wanted a dual sport bike to explore some off highway areas. After looking at all the options out there, I chose a TW due to it's reliability and for the fact that it's basically a 2 wheeled tractor when the going gets tough. But, I'm the kind of guy that likes to buy beaters and refurbish them to make them suit me.
So, I found an old beater 92 model on Craigslist. I think the previous owner had parked it under a tree behind his trailer house while he cooked a batch of meth and he must have went to prison or something, because it obviously sat there many, many years. The bike was rough and rusty but seemed to have solid bones. Fortunately, despite it's obvious checkered past, it came with a clean title.
Day 1: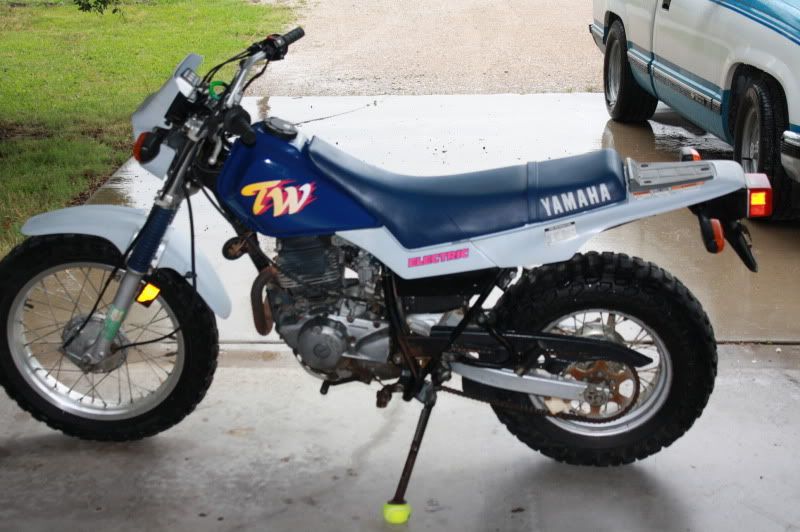 Tear down:
List of mods and parts used:
-Everything powdercoated. There is no paint on this bike anywhere.
-Ceramic coated exhaust
-All new Yamaha OEM plastics
-Every seal, bearing and o ring replaced. All of them. I hate leaks.
-New tires and tubes
-LED bulbs throughout
-ProTaper handlebars
-Jimbo shield
-Tusk hand guards
-Clarke tank
-Cyclerack rear rack
-X ring chain
-Pro Grips
-Seat Concepts seat
-Moose skid plate
-All Balls steering bearings
-All BelRay fluids throughout
-All new socket head screws throughout
Along the way, I did all maintenance including rebuilding forks, valve adjustment, carb rejet, cam chain adjust, etc.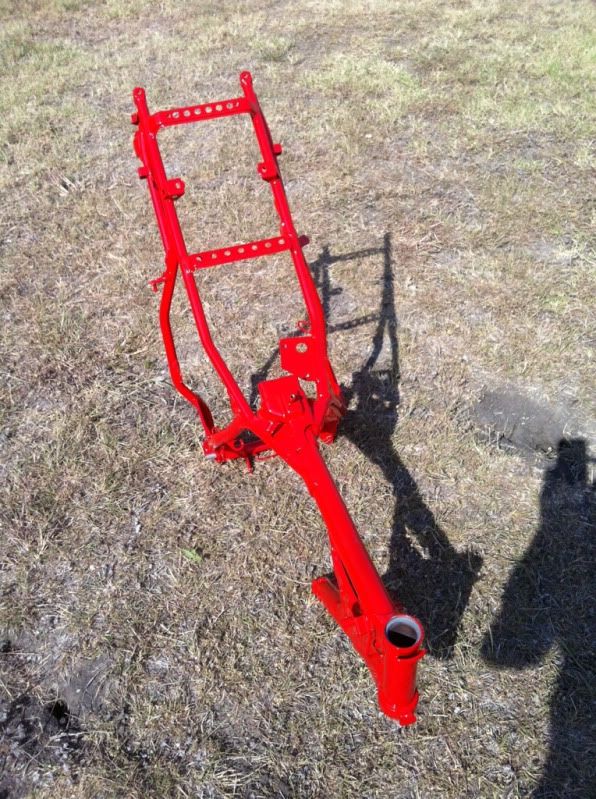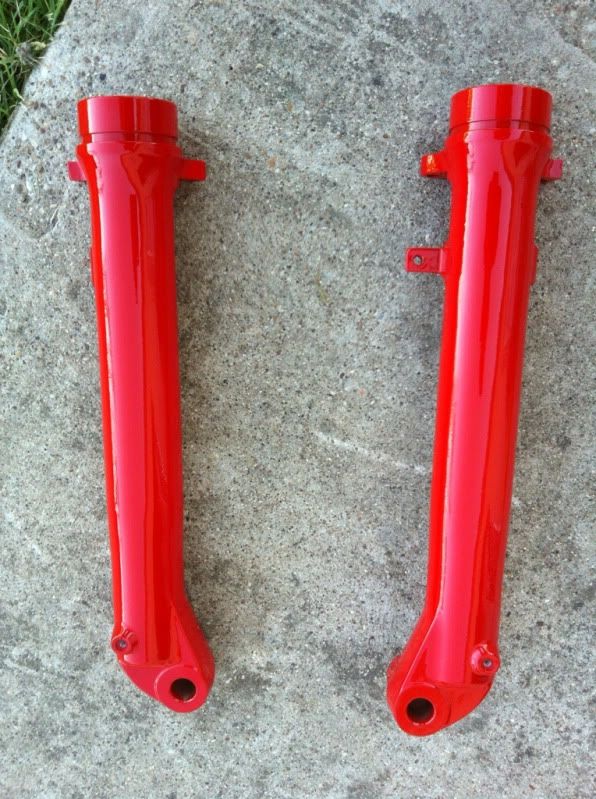 In this picture you can see how the powder flops from deep red to bright orange in the sunlight. It really pops in the light but I can't seem to get pictures to show it. I'm not a photographer.