Discussion Starter
•
#1
•
Guys, I need some help quick so I can get the top end back on my crippled TW. I'm the one with the "Metal in my oil, crap!" thread here in the tech section. Cases have been split, cleaned out, and bottom end is finished up and back on the bike. I'm ready to put the top end back on and have a question.
I have all of the Orings and gaskets to do the top end. While I was cleaning the top of the crankcase from residual cylinder base gasket, I noticed a small Oring down in the hole at the right rear hole. I know an Oring goes in the recess between the cylinder and the crankcase, but this small Oring was down in the hole. I haven't found it on any of the OEM fiche pictures. The previous owner has less than stellar mechanical skills and ethics, so I don't trust anything he has done. Like I said, I'm ready to finish the bike and get it running but I don't want to screw it up by omitting or leaving the Oring before buttoning this thing up.
The OEM parts diagram at stadiumyamaha, ronayers, rockymountainatv, etc don't show the small oring as far as I've seen. Does anyone know if there is a small oring down in the right rear hole in the case? I've included a photo showing the small oring and the hole that it is in.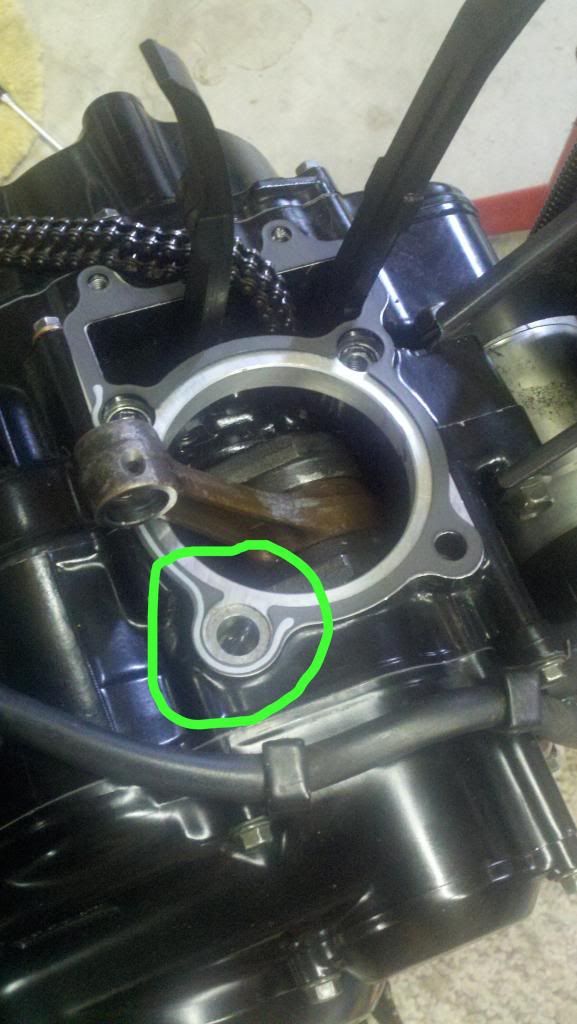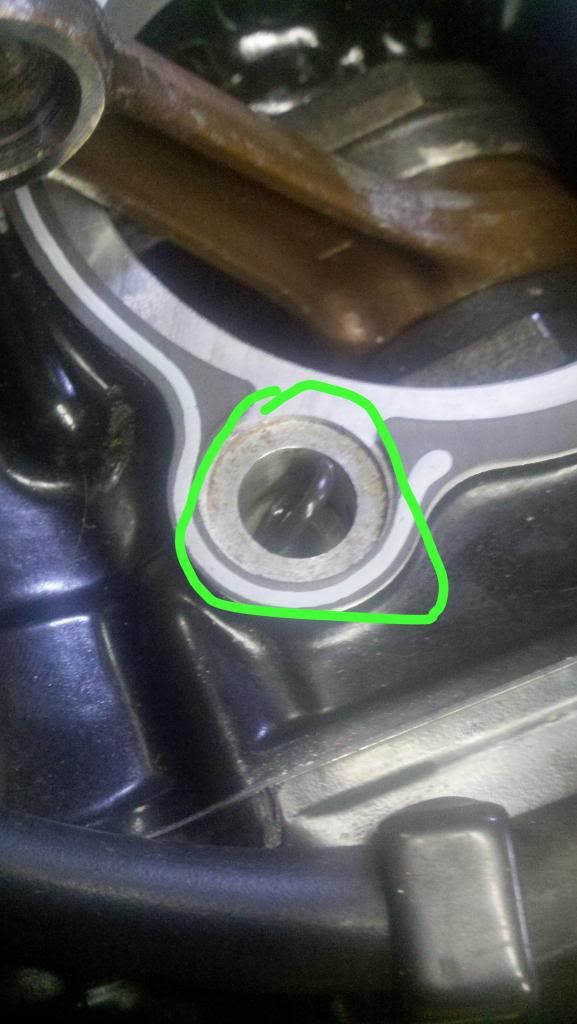 I honestly don't think an oring goes down in that hole. It doesn't fit well. However, it is obviously not the oring that goes on top of the crankcase in that recess. The oring that goes in that recess larger.
So who knows?