Do you mean one of the screws is stuck, or the panel is stuck after you take out the screws?
I'm thinking you've got the two screws loose from the side panel, and at the front of the side panel (almost where it is pointed at the front), there is a rubber grommet type connector to the tank. Look underneath the panel/tank, and you'll see what I'm talking about. Put your hand right around that area (as close around the grommet as you can) and pull straight out. It sometimes take a bit of a tug, but once you get the hang of it it's no problem.
I've put some pics below.
Tank Grommet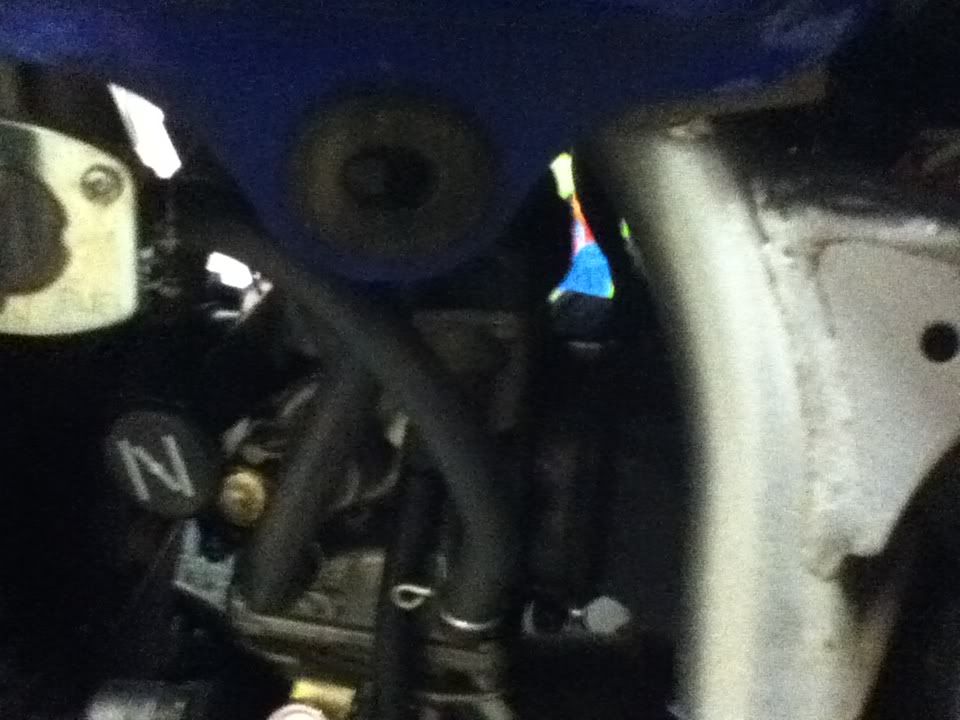 Side Panel Extrusion