Discussion Starter
•
#1
•
So, I started off as a Old Chevy car kid, Got an 84 el camino first that I fixed up, now I have a 68 Chevelle that started out as a V6 an is now a 400 horsepower small block v8, with a T5 Borg warner sitting behind it. My father is my main influence and the beginning of my love for manipulating metals and fixing up a desperate situation!
Anyways I bought a tw200 about 9 months ago BRAND NEW. I now have over 4,000 miles on her and have a couple of mods on it!
This is where it all began!
My first "mod" was the foot pegs, the other ones are WAY to skinny! I took these pegs off of a kx100 frame and had to grind down the sides to make it fit within the bracket, I also had to drill a small hole in the bottom right hand portion, of the inside of the peg where the return spring seats, I did this to use the stock spring for the bracket 20 minutes and I got a nice pair of pegs that would've cost $50 on the internet! I prepped them (a bit poorly as i just wanted to ride!) and sprayed them with a rustoleum flat black paint.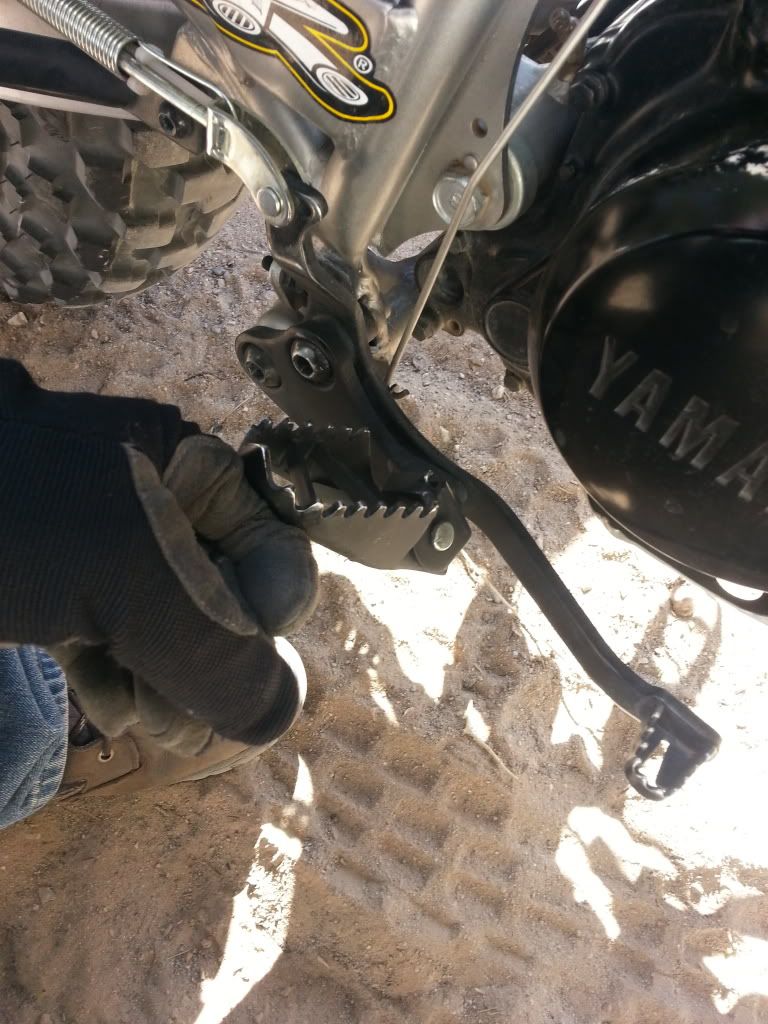 This side is a bit bent from the other bike, but oh well! haha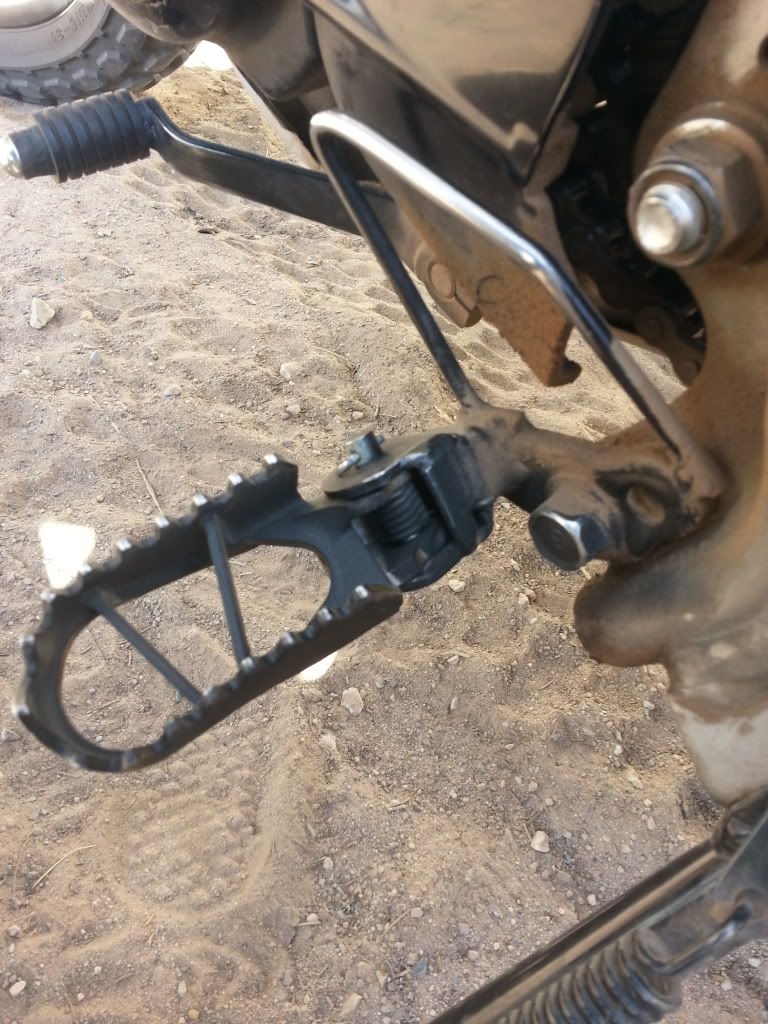 The next step was the Custom tailight that cost me $20 on ebay and $10 in aluminum sheeting!
I was told by "rainman" that the tabs break off after a while. I'm going to make threaded tabs to weld on for when that happens!
This mod took about 20 minutes, along with the Short aftermarket LED BLINKERS.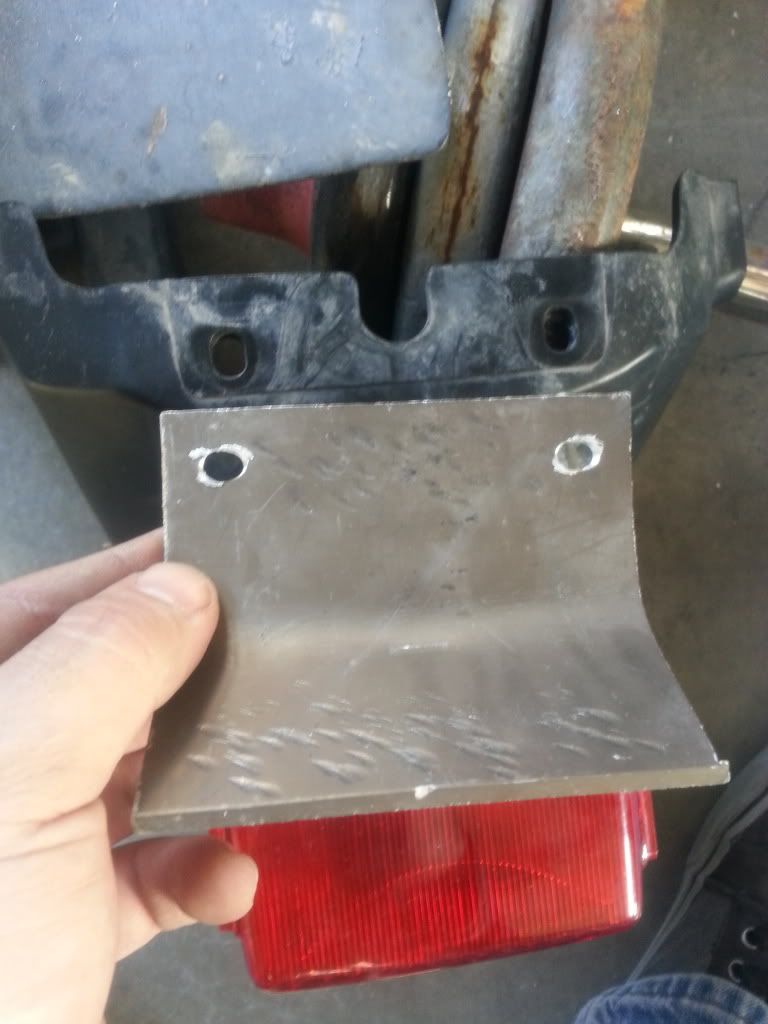 Here's here rear end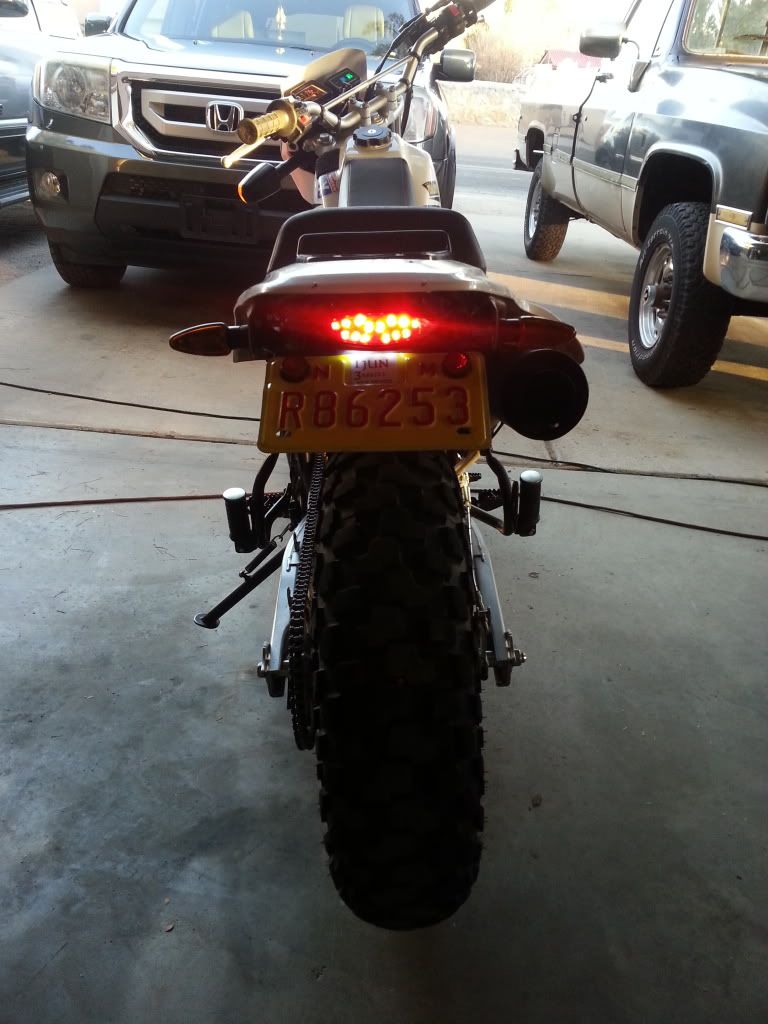 Next, I swapped out the front blinkers and put some TUSK Handlebars and Tusk Handguards on the bike! I REALLY love how comfortable the bars feel now! And the handguards are keeping my hands warm during the cold nights I commute! (Yes, New Mexico gets cold!) I took off the stock graphics as I perceived it to look like a toy(probably more so now! But I love motocross and stickers) I have a local graphics company making some graphic ideas for me!
heres a pic with the old blinkers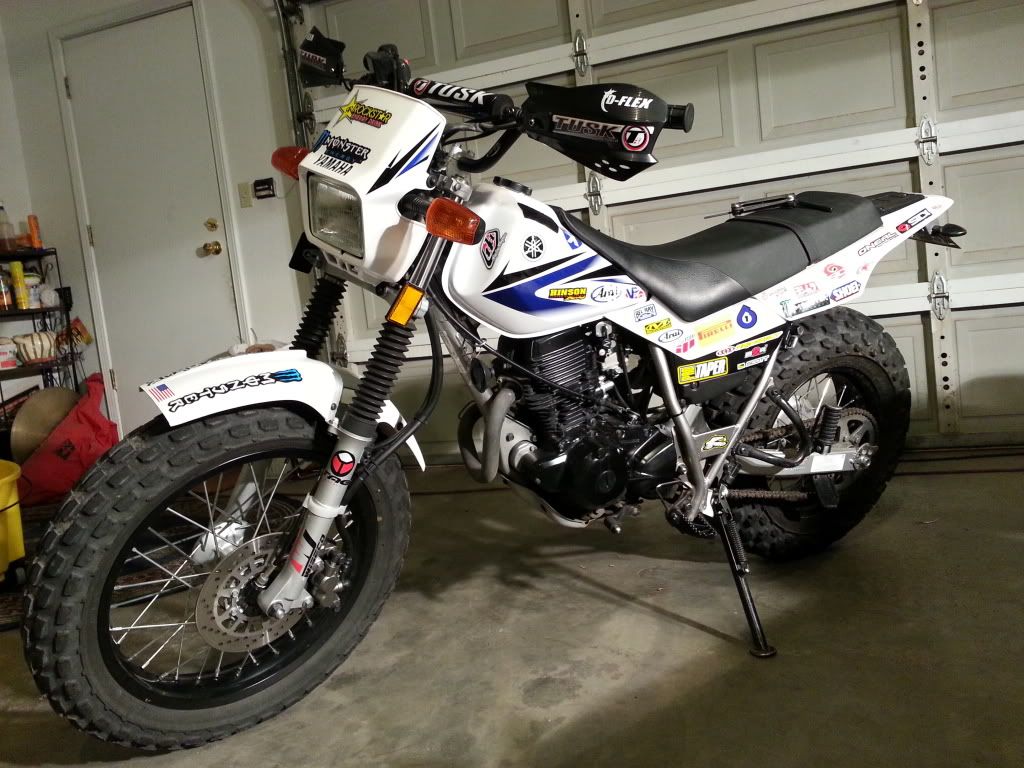 Here's a side by side comparison of the length of both the new and stock turn signals!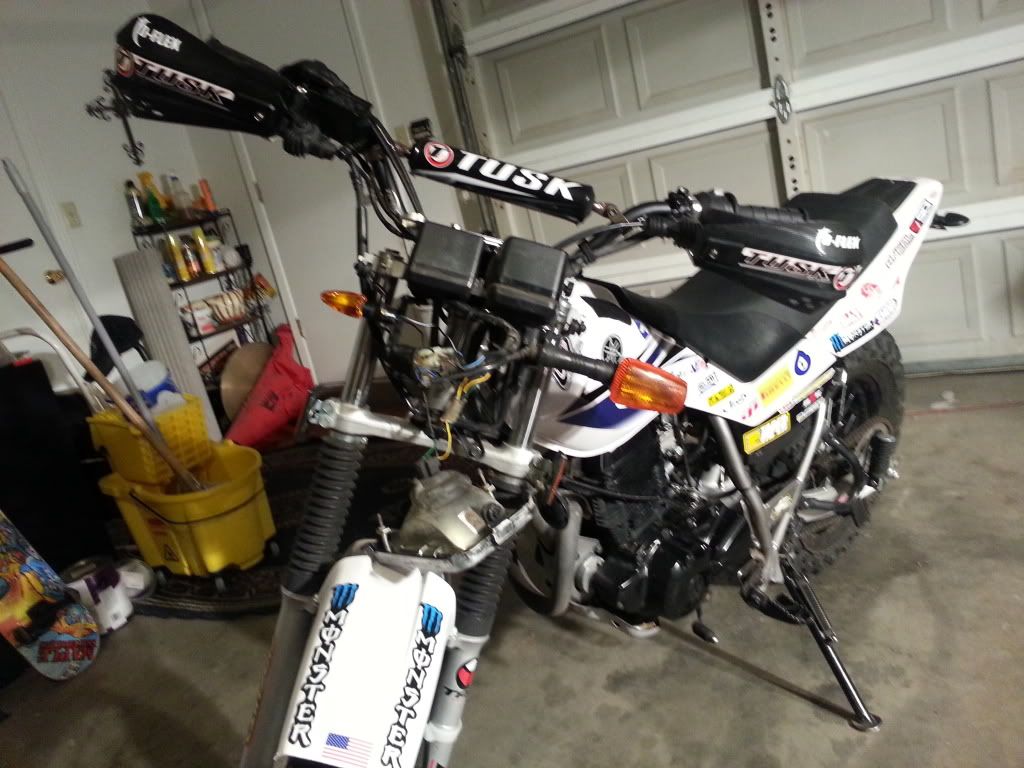 AND FINALLY HER CURRENT CONDITION! I cut the front fender because my puppy loves to eat plastic! I was initially mad but after stepping back and staring at it, I find it to look better than stock! haha A new supermoto fender is definitely in the works! along with SHINKO street tires, or the BF tw203/204's, and a blaster shock. I'm also looking into a new headlight of some sort! I have the turn signals,pegs, brake light, and stock handlebars all available for sale. I will be updating this build here soon with new graphics and the others as mentioned above!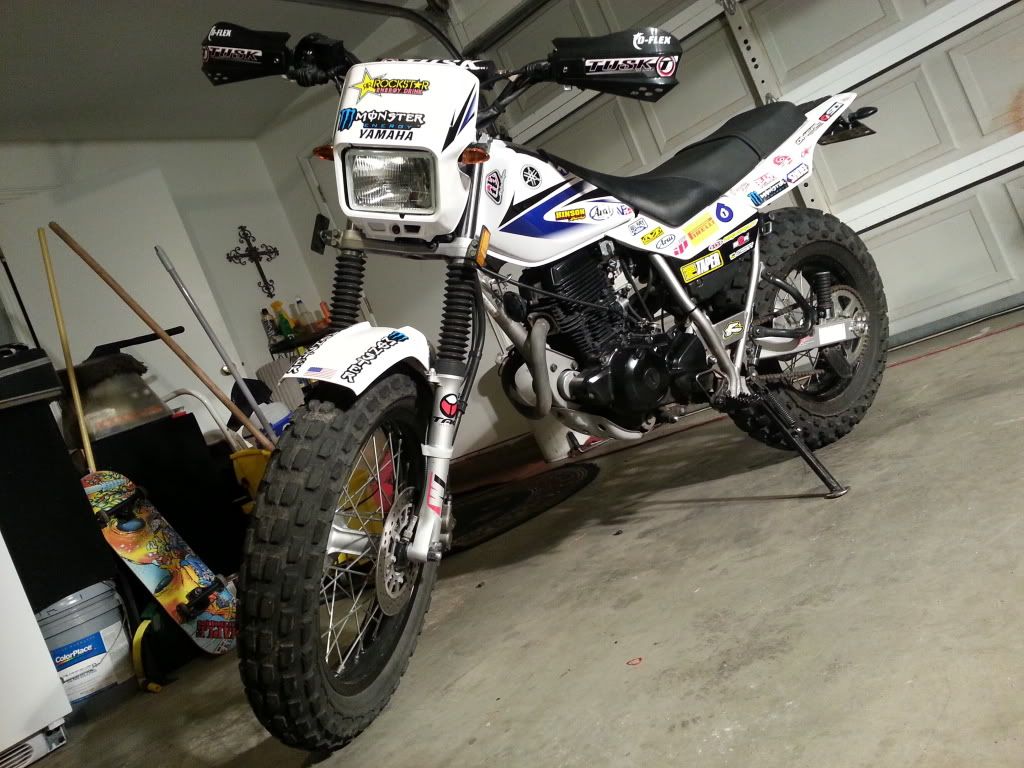 Feel free to text(575-639-5150), PM, Or email me with any questions or even ideas! This FORUM MAKES THE BIKE 10 TIMES BETTER THAN IT IS(which is already bada$$) Ride on my friends!
-Niq Howie
"Peace be the journey"