Discussion Starter
·
#1
·
Went riding with a few friends today: another 90 miles clocked, about 80% offroad. Plenty of rocks, plenty of mud, plenty of skidder trails converted for ATV use. A bit light on pictures, though, because I spent the day riding, not operating a camera
First picture stop: an abandoned ski hill.. looking down from the top: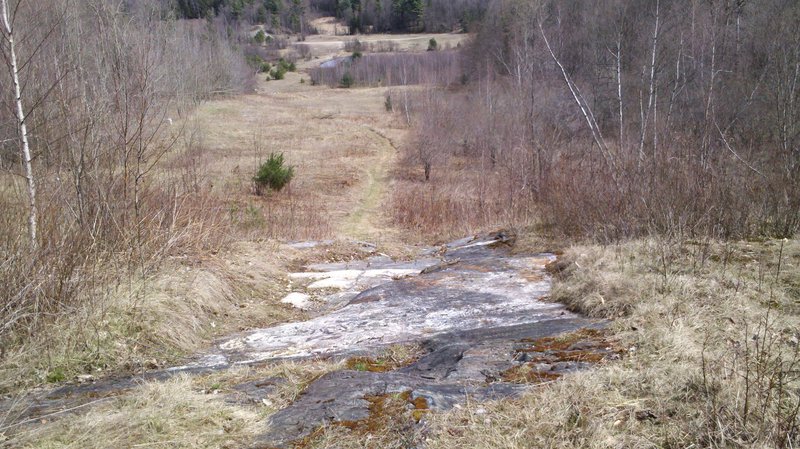 Apparently there was a lodge, lift, and tree mounted lighting cans up there at one time; very little left now. Just some concrete piers, cut off power feed wires, and some dented up lighting cans in the trees: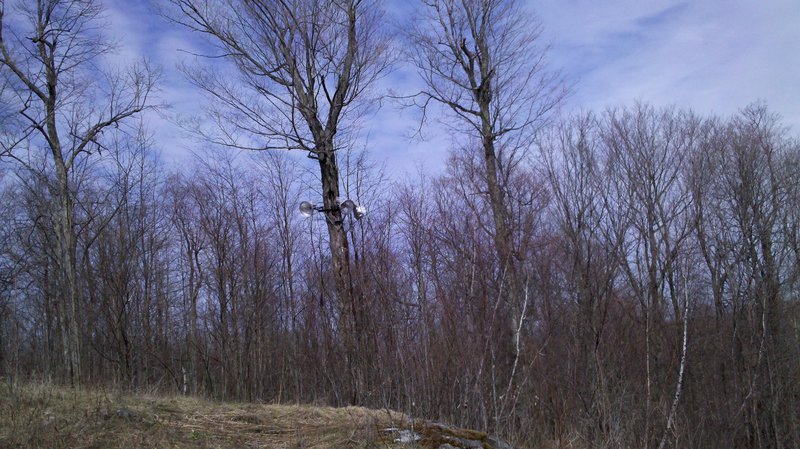 Obligatory poser shot of the three rides at the top: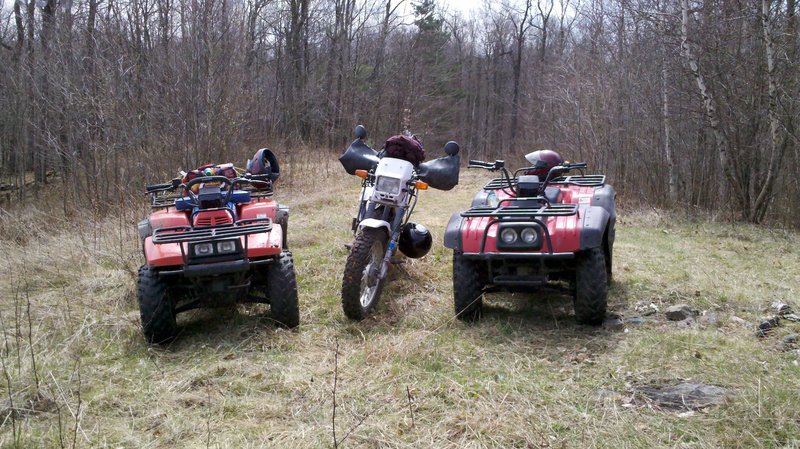 I told them they'd get their training wheels off someday...
Now a large gap where we were just riding to a completely different area on some nasty muddy logging trails. Stopping to inspect the route and figure out where we were going: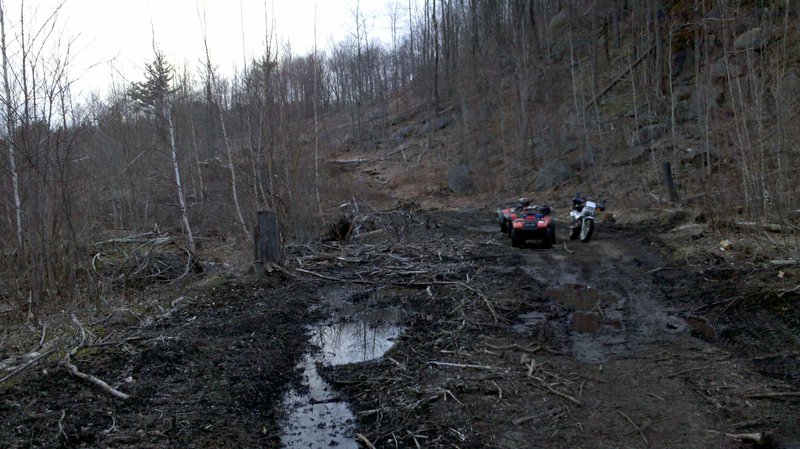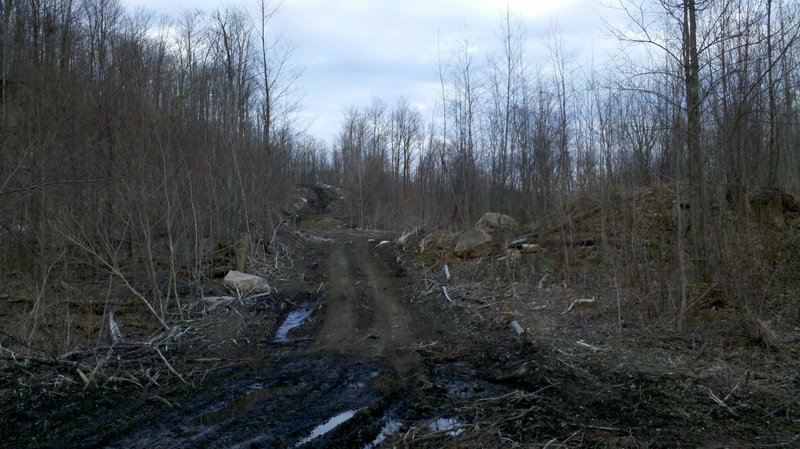 After we decided to head up that large slightly muddy and very rutted out hill, we made it quite a ways and found out that we were going the wrrooonnnggg way. Here's my buddy Travis checking *google maps* (yeah, he managed to pick up 3G service waaay out in the woods).
We figured out where we were, and light was failing, I felt rather battered and bruised from the punishing few miles of logging trails. We decided to turn around and backtrack by quite a ways, through this type of thing (pretty mild spot, really):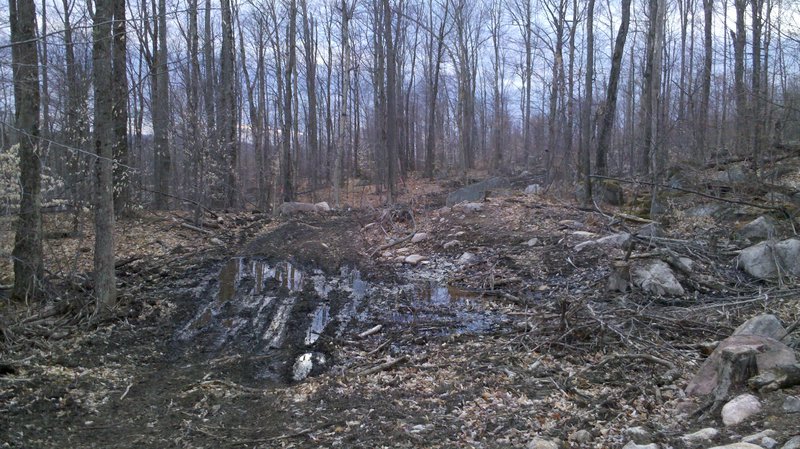 While we were lost and wandering back out, we ran into these nice folks, which happened to be friends and conveniently, they knew exactly where we were trying to go ...and going there, themselves.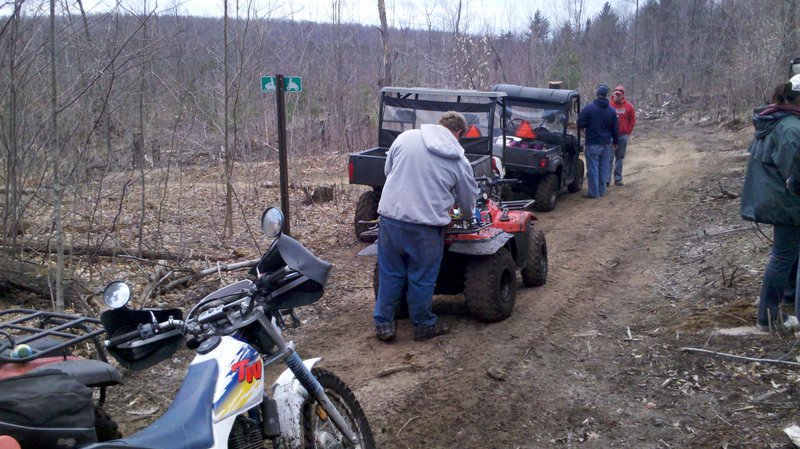 We followed them a ways until we happened upon territory that I was familiar with, and then carried on our way to play the load-the-4wheelers in the dark game. I just hopped on mine and rode it home
Good ride, good day, beautiful weather.. however, my endurance is probably not what it should be for rides like this, and though nothing at all went wrong, I'm sore and will be moreso tomorrow! Bedtime.