Discussion Starter
•
#1
•
It is summer, and Iowa.
You have invested all you fun money into snowmobiles. What do you do now?
Throw a different pair of skis on and try not to sink it in a lake !?!
Yesterday (Saturday) I attended the 2nd annual Riverbend Shootout in Rock Valley, IA, sponsered by the Sioux County Snowmobile Association which started on Friday night. It started with just drag races, but the qualifiers got to race in the "Shootout" for the remainder of the event.
The Shootout consisted of three laps. Starting on the far shore, riders shot across pond and have to go around the two big red buoys. BUT one of those laps needed to go around the white buoys. The rider chooses which lap he wants to run the long path, but almost always, the outside rider took the long lap first.
Leaving the starting line
This guy recognized he had problems right away and was able to get ashore. They had a "bailout" point on opposite side of starting line (also where the drags turned around the night before).
"Come on Baby, Come On!"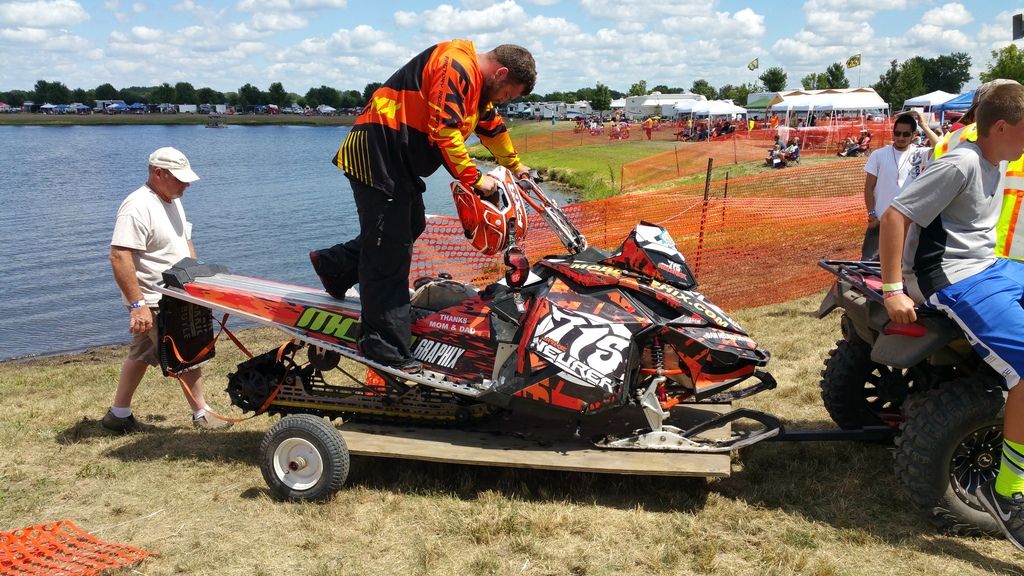 He made it out dry...this time
They had several different classes and heats; stock, pro, womens, mens, 600cc, 800cc, etc. Some heats consisted of only two riders, others ran four. The last few races had 5 and 6 riders! The more riders, the rougher the water.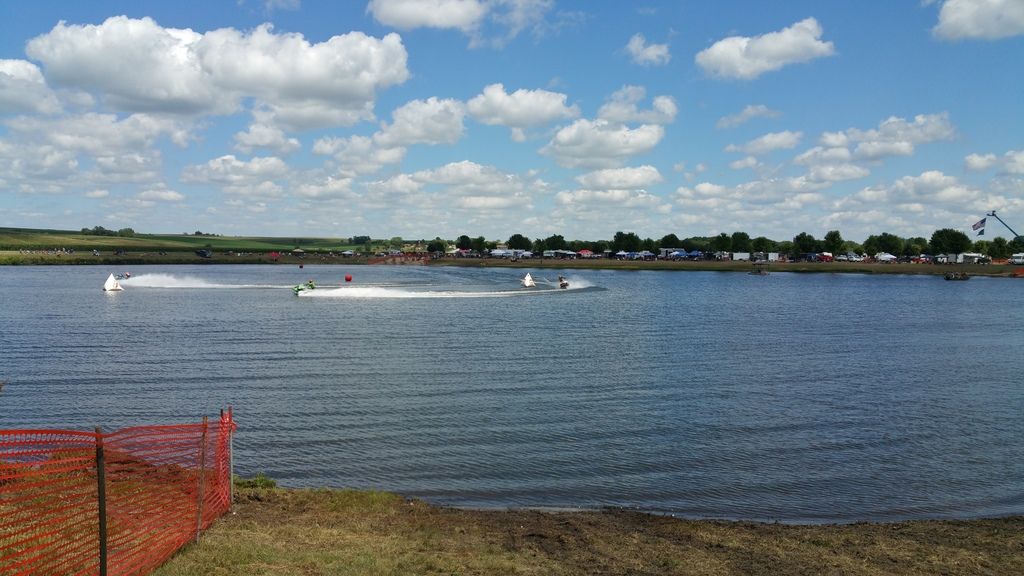 What amazed me though (other than the whole concept snowmobile on water) was the fact that if you went down, they did not call caution. If you went down, you would have to try to wave your location to the other riders so that they would not run you over while finishing racing the race.
The pond was about 10-15" deep. Sometimes the sleds sunk so deep that a dive team would have to go down to latch onto it, but most of the time the retrieval unit could recover it with just the riders help. Sleds have a rope with buoy that discharged when they were submerged.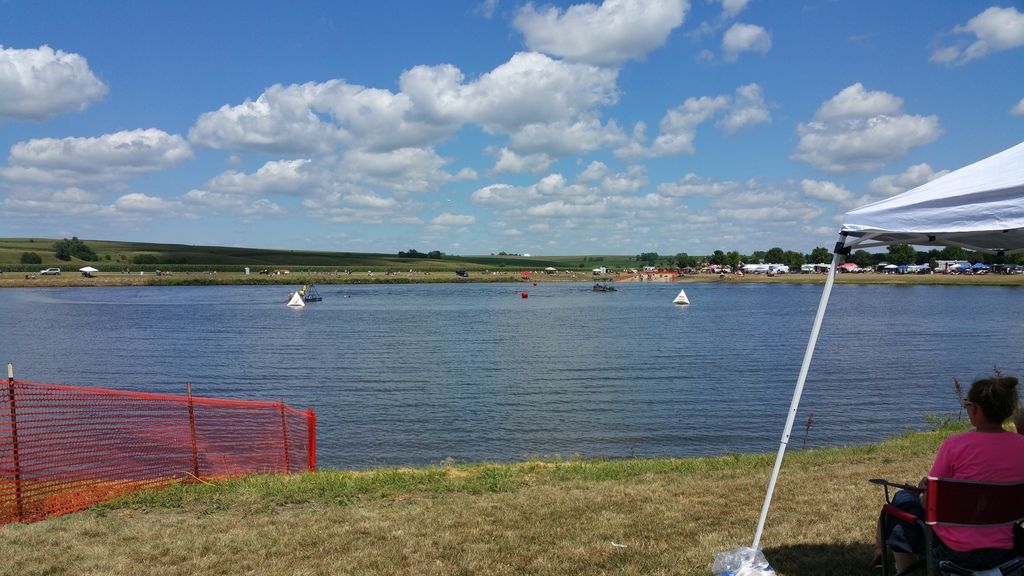 Here, two riders down as retrievers move in. Sometimes 4 were sunk during same race.
However, this was VERY organized. If sled could not be recovered in 2-3 minutes, it was left until later when dive team came in.
If downed, you had approx. 20 mins, or a couple of heats, to drain it and get it ready and running again. I watched as one team took off the muffler of sunken sled trying to revive it, and the mud and water that came out! One of the craziest things I ever seen.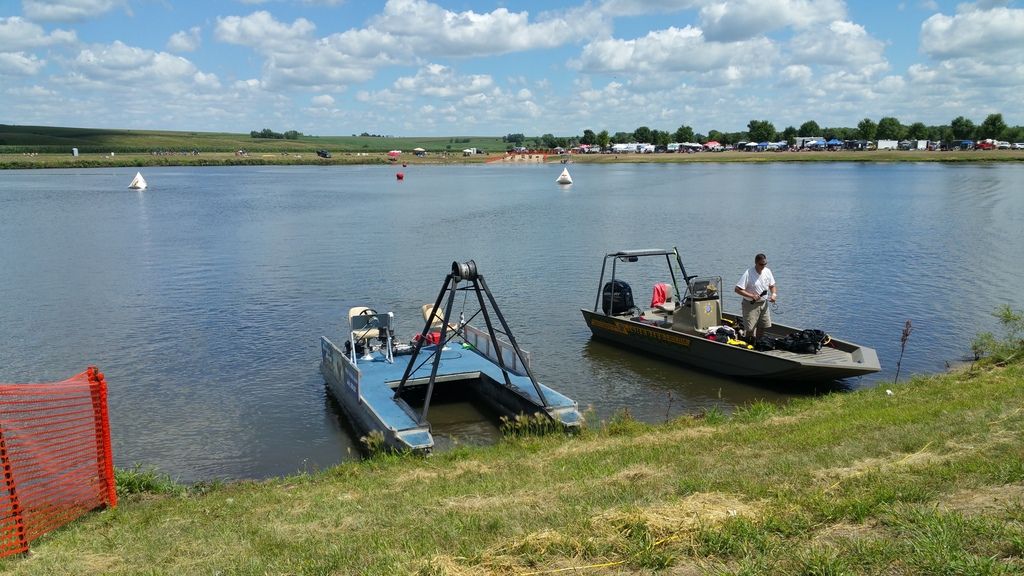 A retrieval unit. I told you this was organized.
I apologize for the lousy pictures. If anyone wants to know more, or see videos, here is a FB link for them.
https://www.facebook.com/Rivers-Bend-Shootout-837237186345248/
It was quite something to see.