Discussion Starter
·
#1
·
About two weeks ago, I took a day trip around North Central PA on my 03 TW. I grew up in Pennsylvania but lived in Central Utah for nearly the past 10 years. I moved back over a year ago and this was my real first long ride. The plan was to ride from my house in Spring Mills, PA to just over the NY border north of Galeton and then turn around. It was an ambitious plan which was changed a little past noon that day, but the ride was still awesome for me and I had a great time seeing the country I love to be in. I tried to stick to back/dirt roads where possible which proved to be more challenging than I expected. I almost missed some of the roads in Utah which I always thought were rough. Anyway, here are a few pics I snapped. Enjoy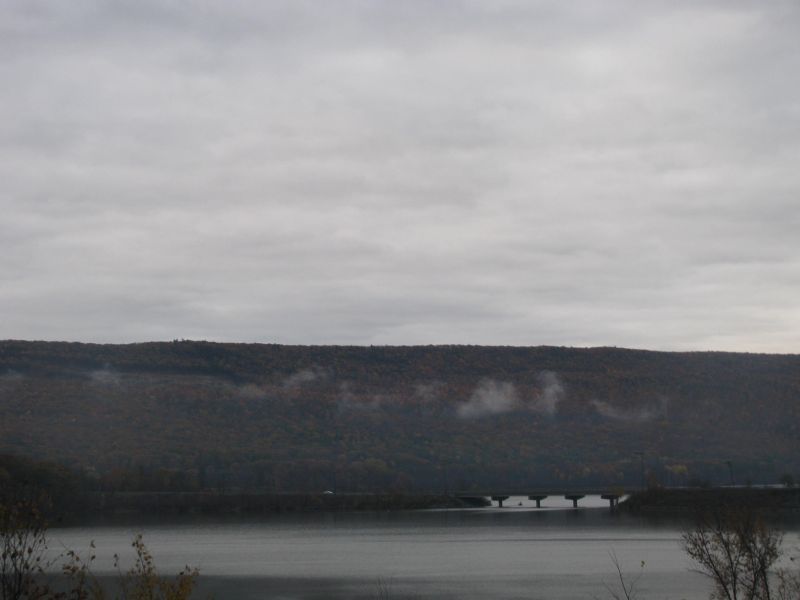 A shot of the lake at Bald Eagle State Park.
The bike sitting at the start of the Salt Lick Trail near Monument. This trail proved to be rather rough and full of wildlife and great scenery. Probably one of the best parts of the ride. It was a "drivable trail" per DCNR.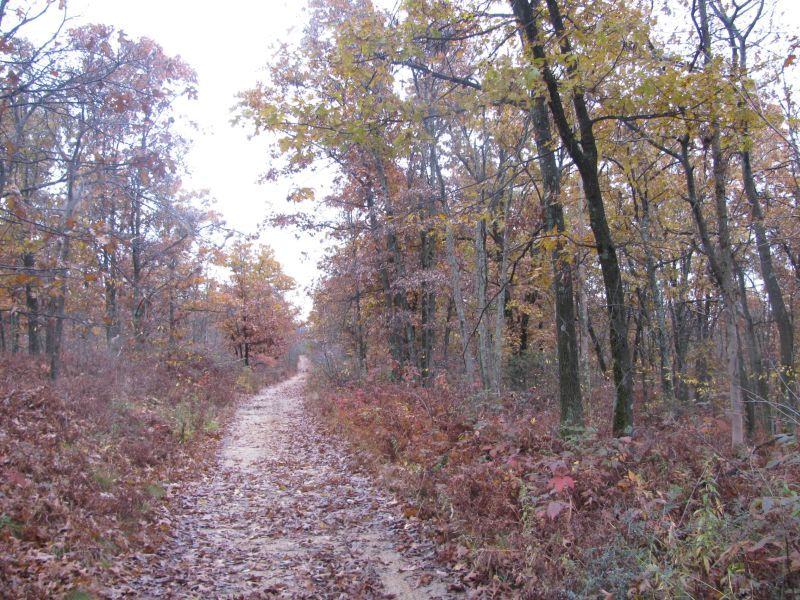 A good shot of Salt Lick Trail. The leaves are covering the rocks and ruts.
It rained the night before, so this is what I spent a lot of time riding through. Wet feet on a cold day.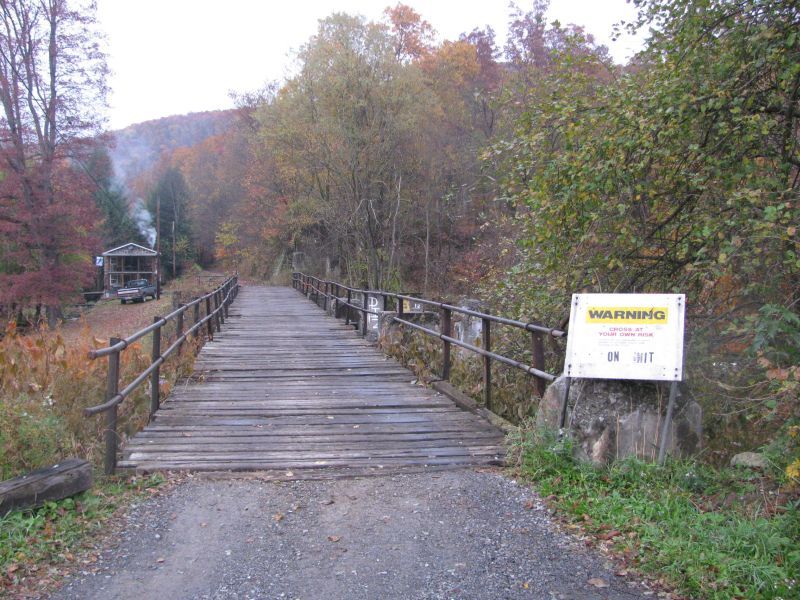 Eventually made it to Monument, PA and took this old RR bridge across Beech Creek. The roads became private so I had to come back. Note the warning sign. I figured if the guy could make it over with his F250, the bike wouldn't break the bridge.
The start of the Beech Creek road, a gravel road that is well maintained.
The town of Renovo, as viewed from above. I made it about 20 miles north of here before turning back for the day.