Some more pics:
Fanny, the bike, sitting in front of a bright orange tree in Renovo.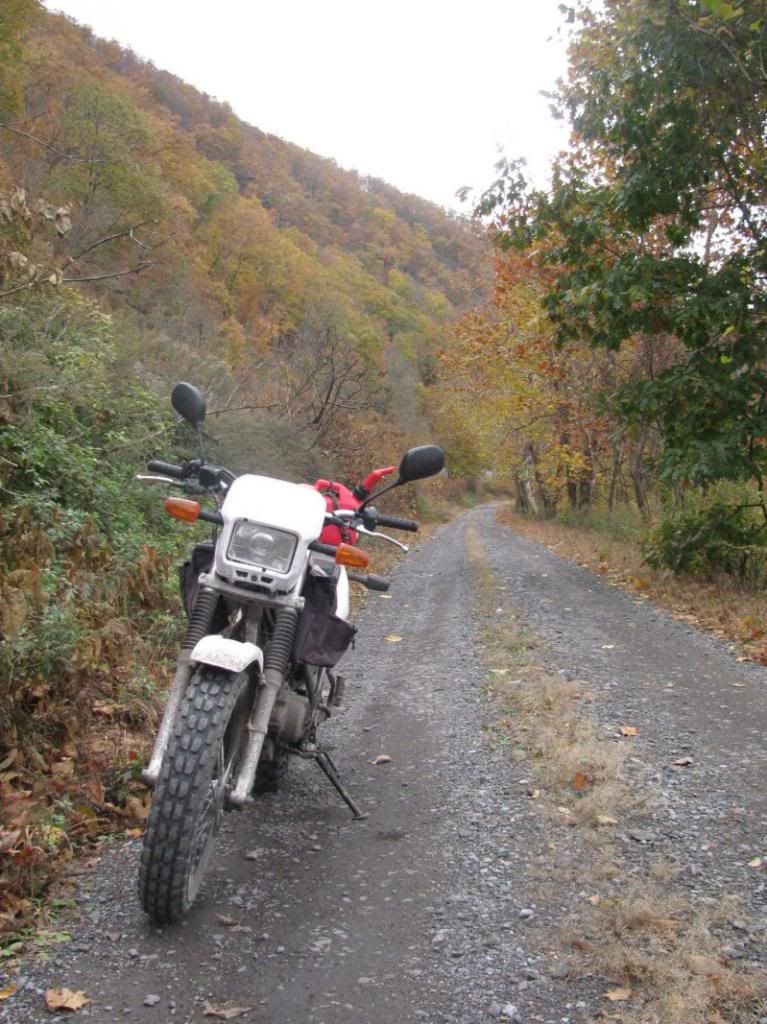 River Road, south of Renovo, started out as a nice gravel road. It didn't end that way. At the end of the road, there was a handwritten sign that said "this road sucks". 20 miles of bouncing along and I never saw another soul the whole time.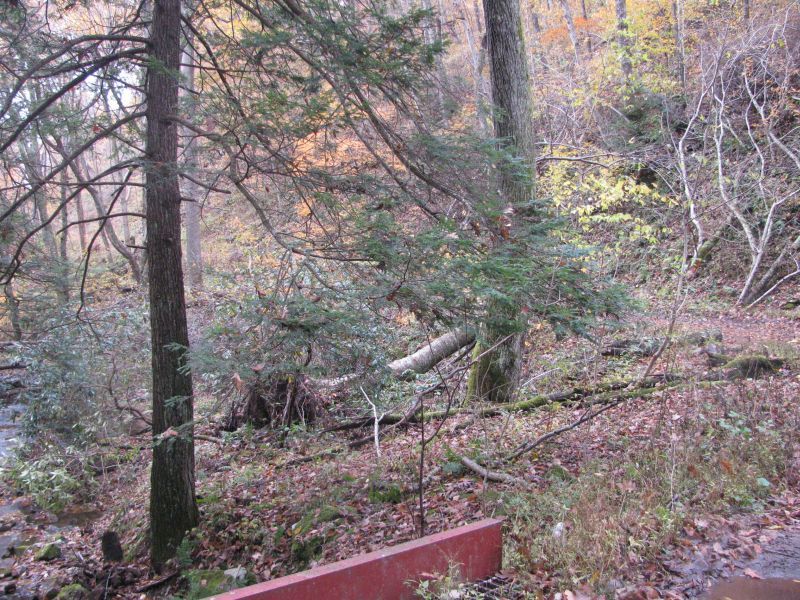 Sitting on a bridge on River Road. The road, which is hard to make out in the picture, starts in the upper left part and curves around to the bridge. I crossed several streams on this part of the trip.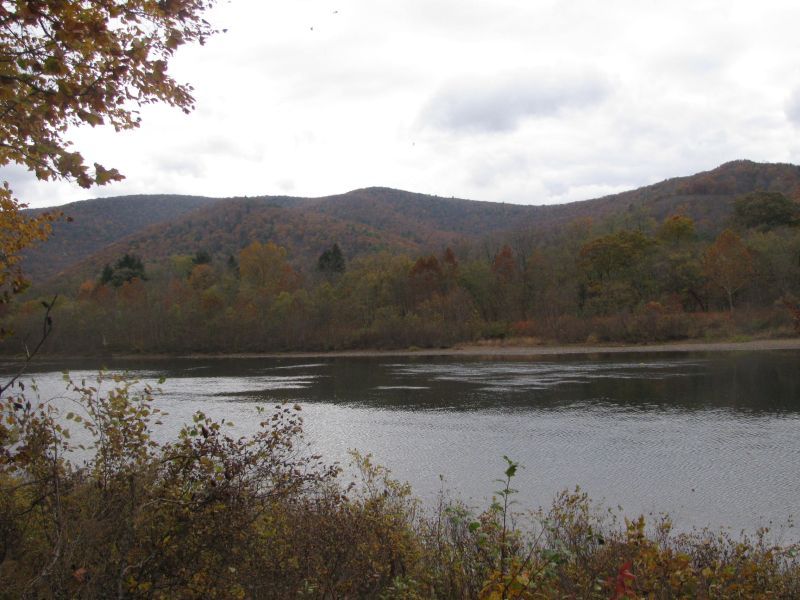 A view of the west branch of the Susquehanna from the ride.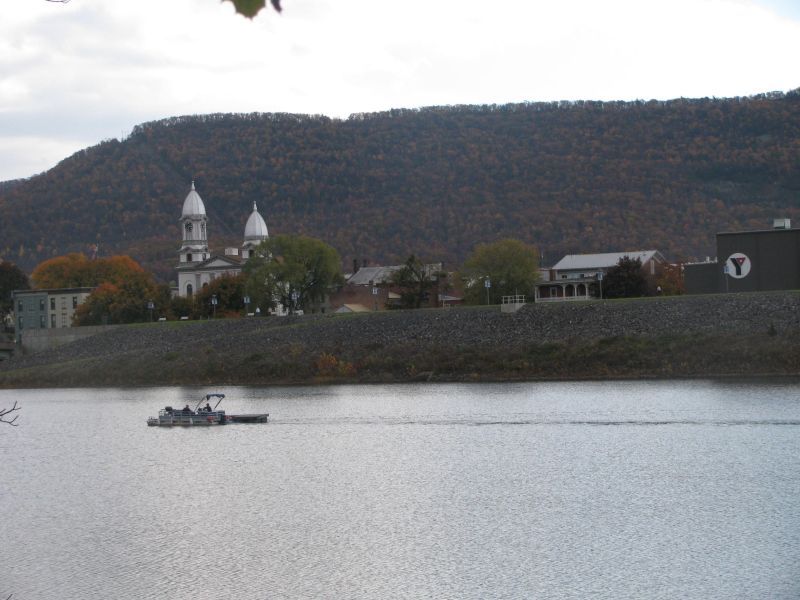 After about 1.5 hours of riding, I finally emerged off of River Road and found myself in Lock Haven. From here, the ride took asphalt all the way home.